A Unique El Greco Tasting Menu at Parador Toledo
To truly get to know a country you not only have to see its art and wander its landscapes, but also savour its regional cuisine. Make your holiday in Spain one of full immersion with a visit to Parador Toledo, where you can enjoy an amazing tasting menu specially created to commemorate the 400th anniversary of the death of El Greco.
Produced in collaboration with Castilla-La Mancha's Michelin starred restaurants, Paradores' luxury and historic hotels' El Greco menu reflects Toledo's rich history and natural wonders of central Spain. Head to Parador Toledo for an unforgettable meal of classic croquetas, fresh cod, local venison and much, much more.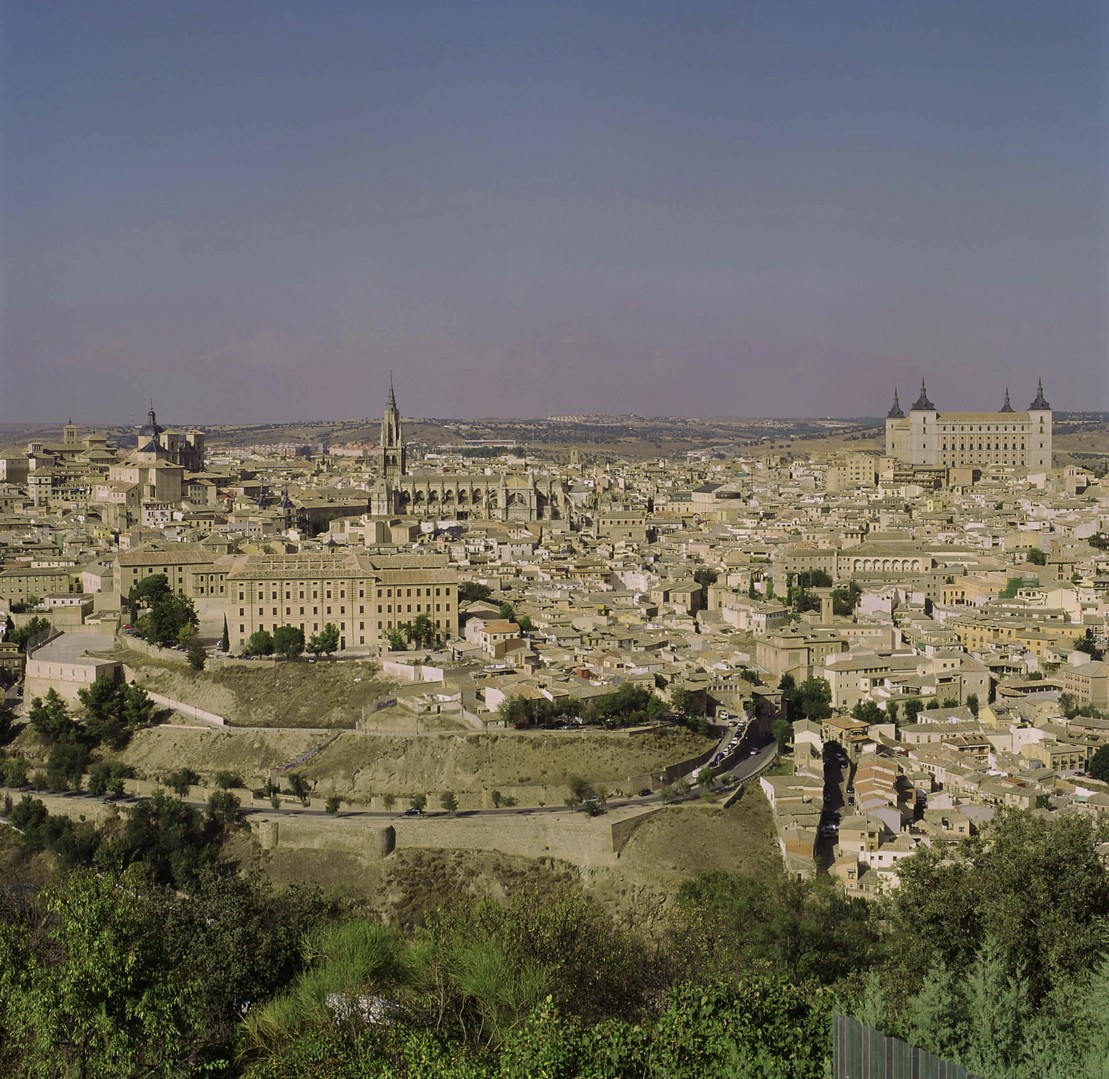 The view from Parador Toledo
A once in a lifetime event
2014 marks the 400th anniversary of the death of El Greco, the legendary Greco-Spanish baroque painter intrinsically linked with the city of Toledo. Not one to be left out of the celebrations, Parador Toledo renders its own particular tribute to the famous artist with its special El Greco tasting menu, designed in collaboration with the region's most renowned, Michelin starred chefs.
The meal begins with traditional porridge and chorizo croquetas, followed by mojete manchego (roasted pepper and tomato salad), served with black olives and salted sardines. Continue with a regional dish of wild asparagus stew served with black pudding, honey, mint, and baby cuttlefish. It is followed by a main course of freshly-caught cod served over a smoked garlic pepper sauce. Afterwards, savour the venison loin marinated in fermented pineapple juice, pickled scallions, and acidic leaves. Wrap things up with a sweet combination of cheese ice cream, honey gelatine and green apple crushed ice, followed by natural Colombian coffee and artisanal marzipan from Toledo. Throughout the meal, D.O. Valdepeñas Corcovo Airén 2013 and IGP Vinos de la Tierra de Castilla Palarea 2007 wines will be served.
A year-long treat
The El Greco tasting menu will be offered until the end of 2014 at Parador Toledo's restaurant, as well as those in Paradores Alcalá de Henares, Argómaniz, Ávila, Cádiz, Cuenca, El Saler, Oropesa and Sigüenza.
For more information on this amazing meal, as well as the rest of the El Greco-related events in the region, contact Parador Toledo today!