Salamanca, the Eternal University Town
Home to one of the world's oldest universities and a UNESCO World Heritage Site, Salamanca is a unique and beloved city. This delightful Castilian mecca boasts an incredible array of spectacular historic buildings, as well as an equally vibrant social scene that makes it well-worth visiting during your holiday in Spain. Take it all in from the comfort of one of Paradores' luxury and historic hotels' most popular locations, Parador Salamanca.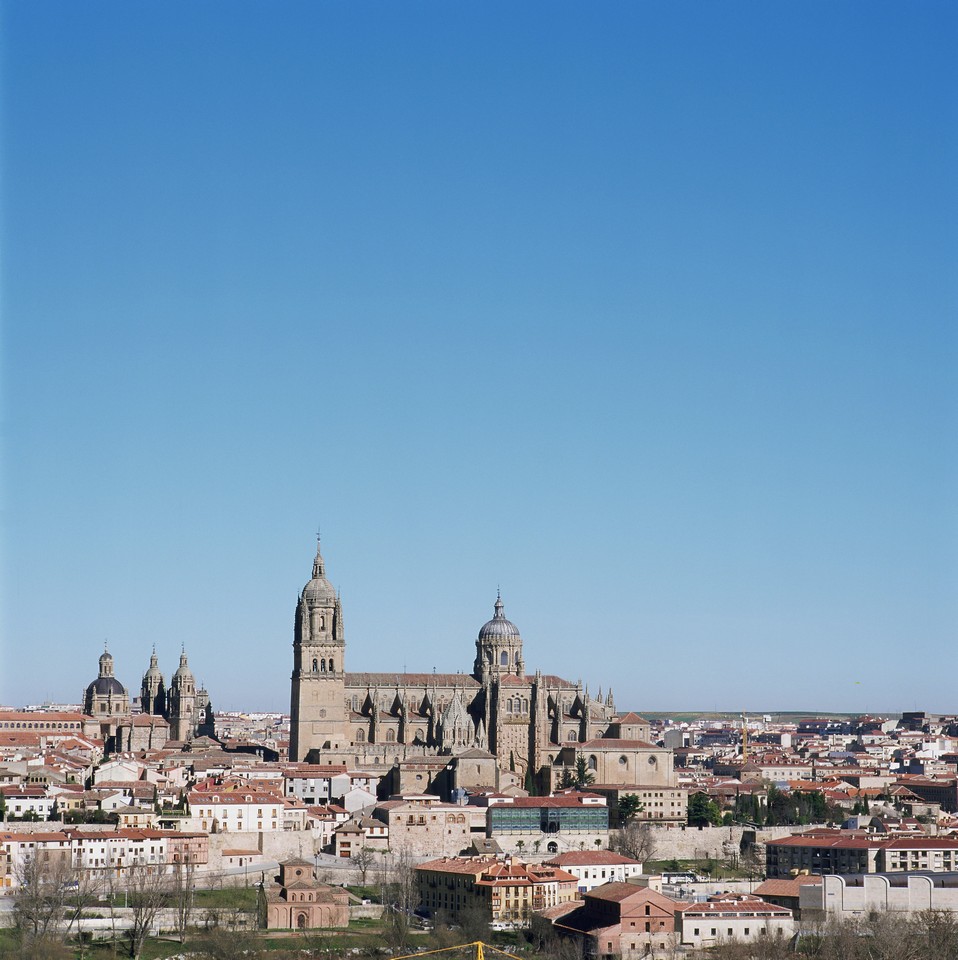 The view of the city from the Parador
The frog and the astronaut
Salamanca is defined by its university, which dates back to 1218 and is the third-oldest in Europe. The school's Plateresque façade is covered with intricate carvings from the 16th century and visitors are encouraged to find the famous frog hidden amongst them. Perched upon a skull on the right side of the façade, it is said to grant luck to those who locate it.
While in the centre, make sure that you visit the New Cathedral which has its own secret carving. Built between the 16th and 18th centuries, this grand building features an anachronistic statue on its lateral entrance: that of an astronaut. How can this be, if there weren't any astronauts until about two hundred years later? The visual gag was added during restoration work in the latter half of the 20th century, and has succeeded in confounding visitors ever since.
After visiting these two wonders, emerge yourself in the university scene with a visit to any of the many bars frequented by students on the Gran Vía for a refreshing pint.
Your perfect home away from home
Perched above the left bank of the Tormes River and offering unbeatable views of the old city's famous skyline, Parador Salamanca is a charming, modern hotel that offers guests elegant spaces and great access to the city centre.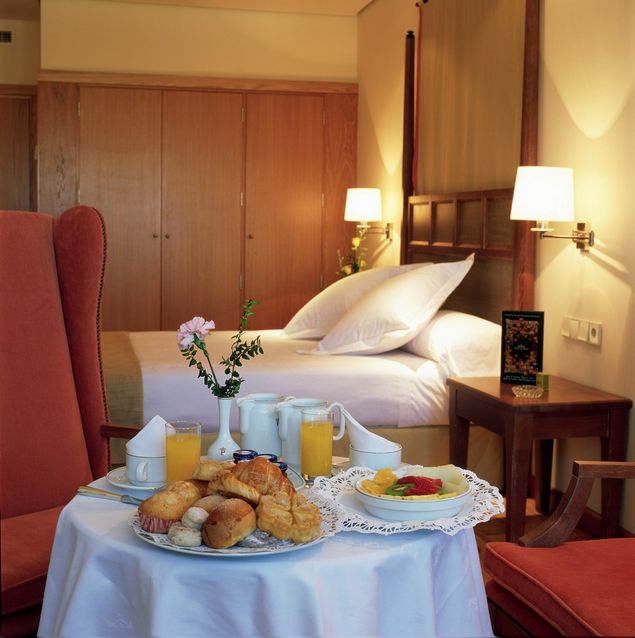 Wake up to a delicious breakfast after a good night's sleep
Take a refreshing dip in the pool before heading out for a stroll through the city. Return to the Parador afterwards for an exceptional meal of traditional regional staples. The Parador's Restaurant Bracamonte serves the famous young Morucha beef, as well as delicious suckling pig, Guijuelo Ibérico ham and scrumptious desserts including bollo maimón (sponge Bundt cake).
Prepared to discover that famous frog and everything else this eternal city has to offer? Contact Parador Salamanca today!