The spring is about to come, the flowers are starting to bloom and the landscapes are getting greener and greener... The atmosphere is Spain is almost ready to welcome spring one more time! How do you feel about welcoming spring in Spain at our Paradores luxury hotels?
Spring is Spain is such a lovely season to discover the country. The weather starts to be softer, the sun slightly gets warmer and the landscape starts to be more and more colourful.
Doñana National Park
A combination of beach, marshes, dunes and forests create this outstanding National Park: Doñana. It occupies some regions in the provinces of Seville and Huelva and it is considered one of the most splendorous Spanish natural areas. You can explore this Natural Park by going on different unique hiking or horse riding tours. Did you know that some Iberian lynxes still live in Doñana Natural Park?
If you book at the Parador de Mazagón, you will be sleeping right in the National Park. It has such a unique location that will allow you to feel an immersion in nature next to the sea.
Book now at the Parador de Mazagón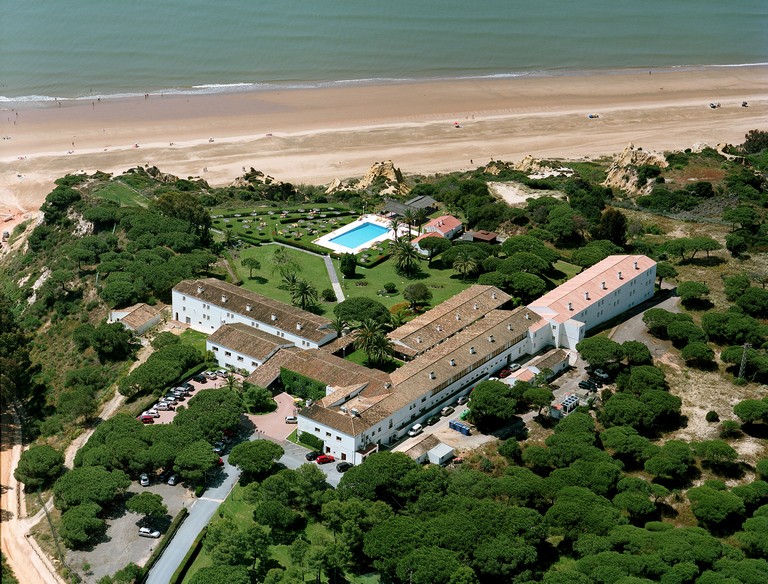 Parador de Mazagón
Peaks of Europe
Probably the most famous mountain range in Spain is the one known as the Peaks of Europe, located next to the Northern coast of Spain. The beauty of them reside on the variety of lush valleys and high peaks that stay together. It's is such an idyllic destination for your holidays in Spain if you are looking for some hiking in a breath-taking location.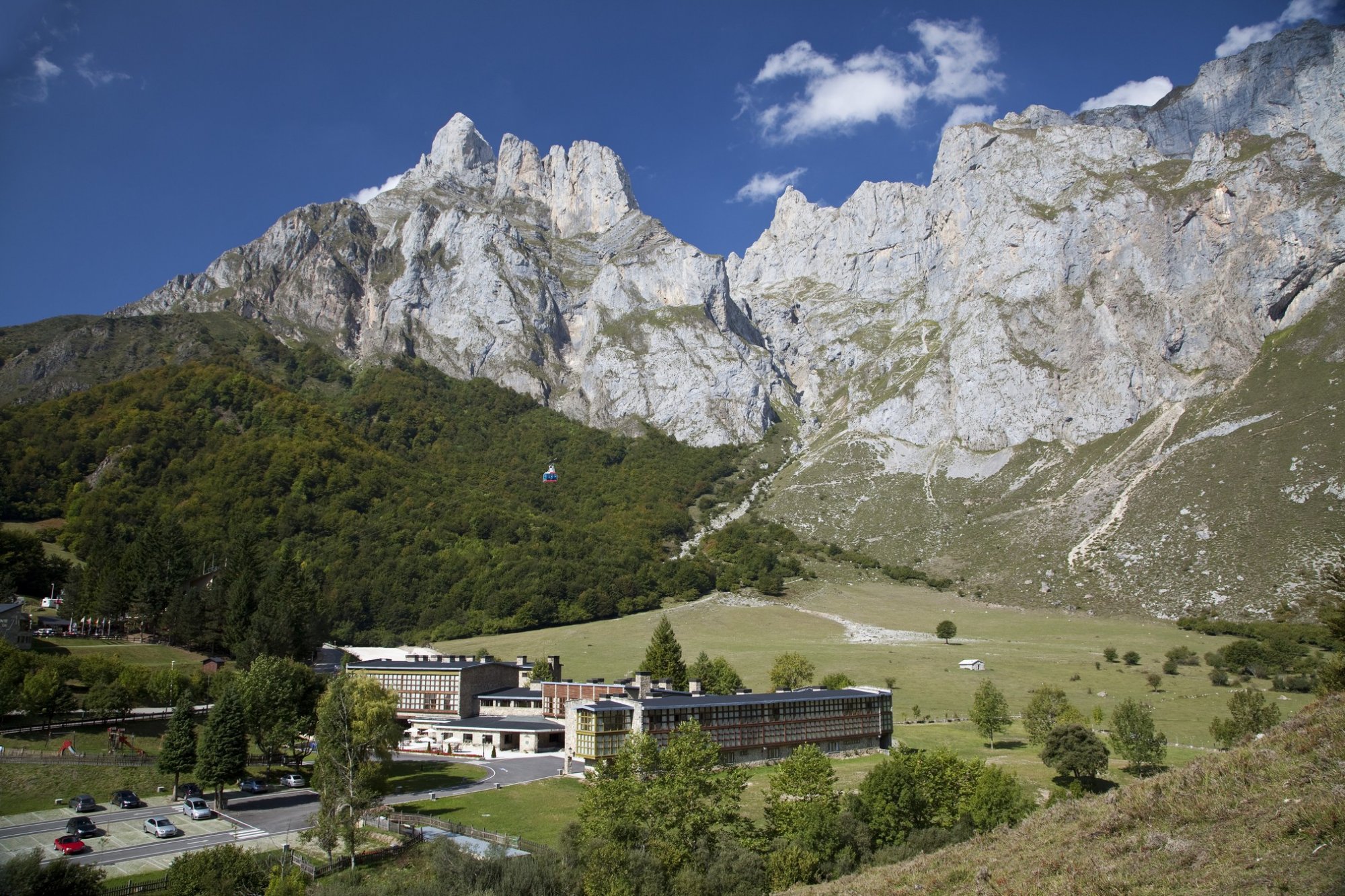 Parador de Fuente Dé
The Peaks of Europe are covering a large territory in the Northern coast, in which you can find more than one of our luxury hotels: the Parador de Cervera de Pisuerga, perfect for disconnection; the Parador de GIjón in Asturias, if you are looking for a combination of beach and mountains for your holidays in Spain; the Parador de Fuente Dé if you are more into rustic environments or the Parador de Cangas de Onís, the perfect choice if you want to go on the Ruta del Cares.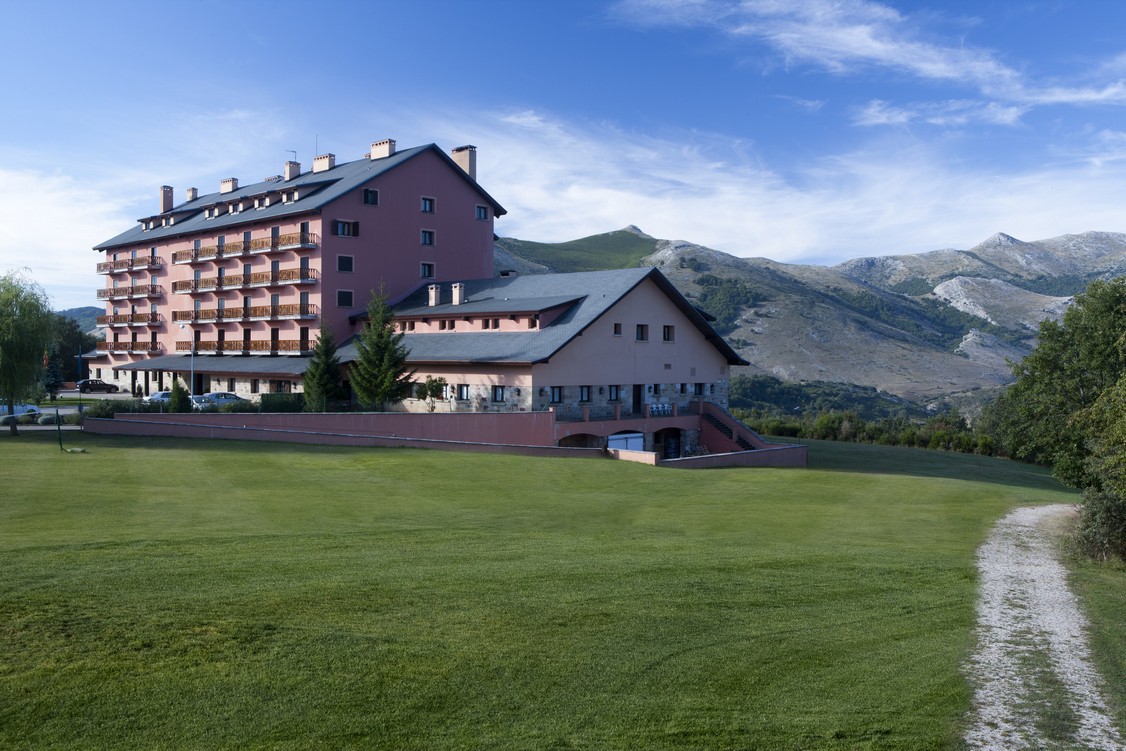 Parador de Cervera de Pisuerga
Tablas de Daimiel National Park
The Tablas de Daimiel National Park is located in the centre of La Mancha. It is a natural park with such an interesting flora and fauna. Did you know that is a Biosphere Reserve named by the UNESCO? It is a must if you come to Spain!
Our Parador de Manzanares is located in a traditional La Mancha house right next to the National Park. If you want a relaxing getaway in the heart of Spain, this must me your choice!
Book now at the Parador de Manzanares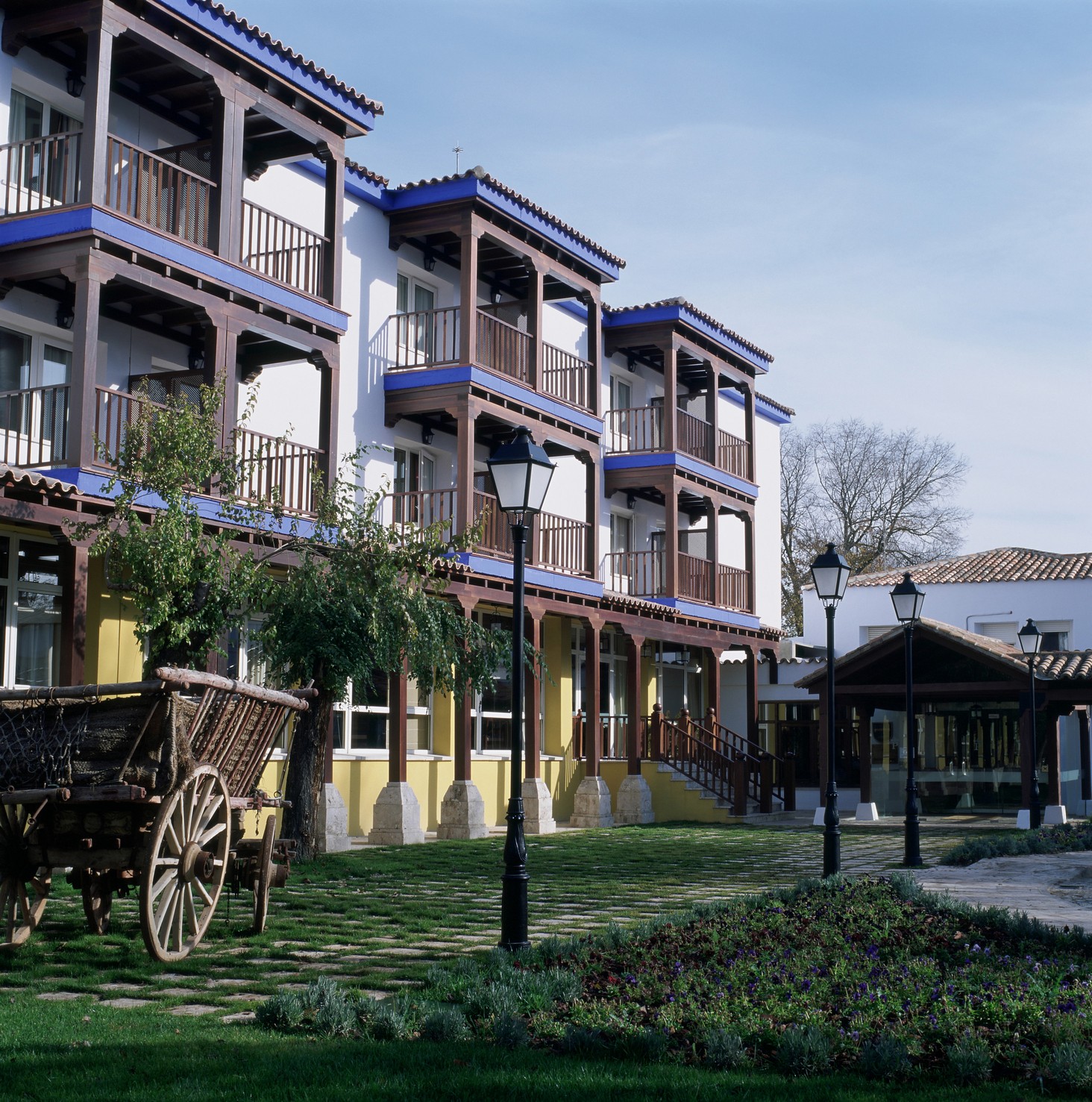 Parador de Manzanares
Sierra de Cazorla
The second largest Natural Reserve in Europe and the first largest Natural Park in Spain is the Sierra de Cazorla, Segura y Las Villas Natural Park, in the province of Jaén. Spring gets its maximum splendour in this mixture of rocky landscapes, rivers, waterfalls, green valleys and impressive mountains. It is such a unique location to explore and to enjoy the beauty of Spanish nature.
Located right in the Natural Park we have our Parador de Cazorla, a cute country house with an Andalusian style. It is the perfect hotel for a peaceful and relaxing getaway, especially if you are a nature lover! What else could you need?
Book now at the Parador de Cazorla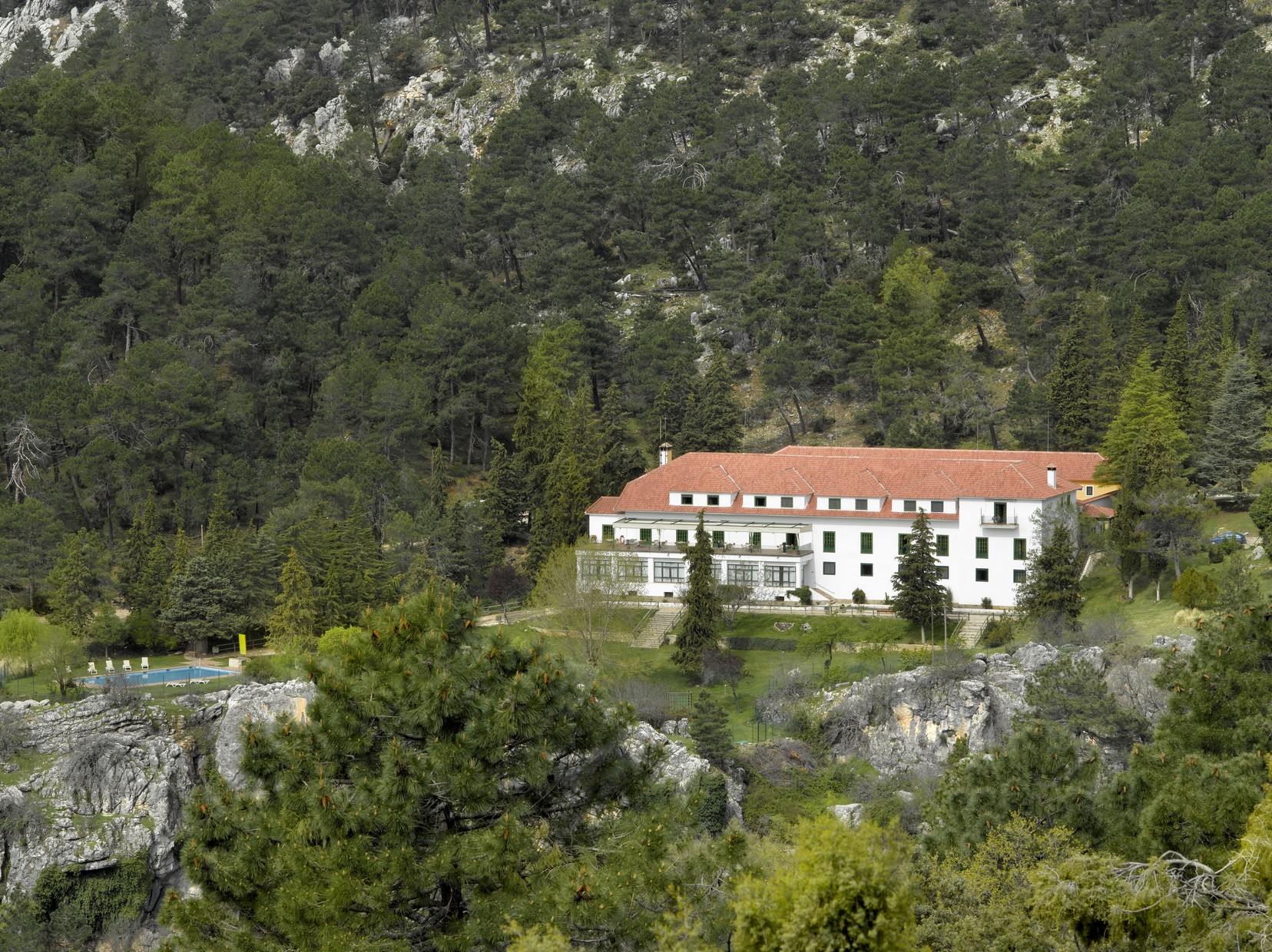 Parador de Cazorla
Garajonay Natural Park
Spring is such a wonderful season if you choose the Canary Islands for your vacations. The Garajonay Natural Park is one of those wonderful nature spots in the island of La Gomera. It has a special charm because of its variety of exotic ecosystems where you can find especial vegetation, such as laurel forests. This Natural Park is even considered a World Heritage Site!
So close to it, you can stay at the Parador de La Gomera, a beautiful Canary construction surrounded by beautiful gardens with subtropical plants. The views of the ocean will delight you so much that you will want to stay there forever.
Book now at the Parador de La Gomera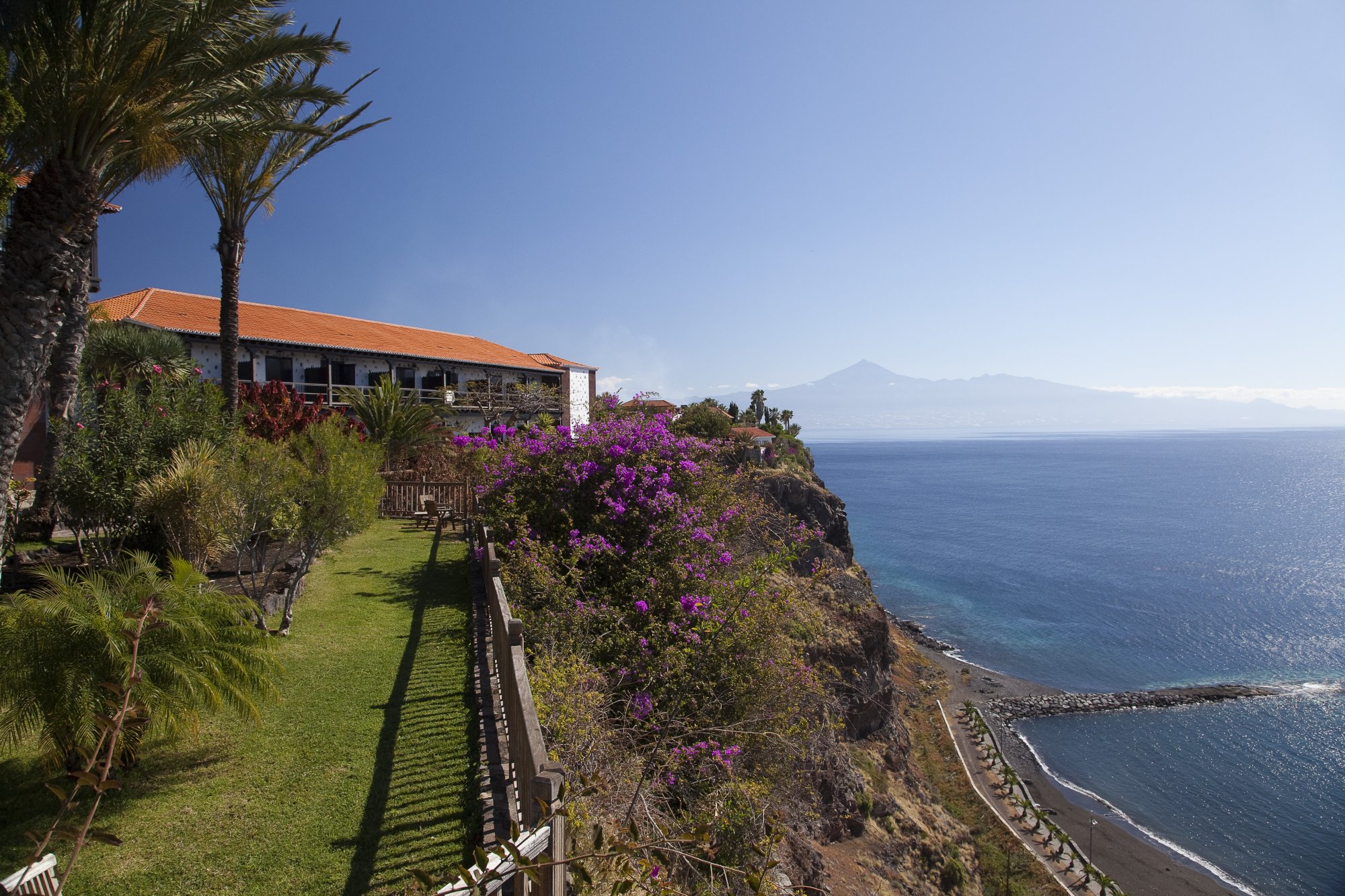 Parador de La Gomera
Cíes Islands
Visiting Galicia is always a nice choice. Spring gives it an enchanting beauty different from the one in other seasons. Have you ever heard of the Cíes Islands? It is an archipelago of three islands that belong to Galicia. They are located in the Atlantic Ocean and since 1980 they are considered an authentic nature reserve.
You can make it from our Parador de Baiona to the Cíes Islands, which can be seen from the hotel's balconies. Why don't you book at the historic Parador de Baiona and spend some time visiting some of the most beautiful islands in the world?
Book now at the Parador de Baiona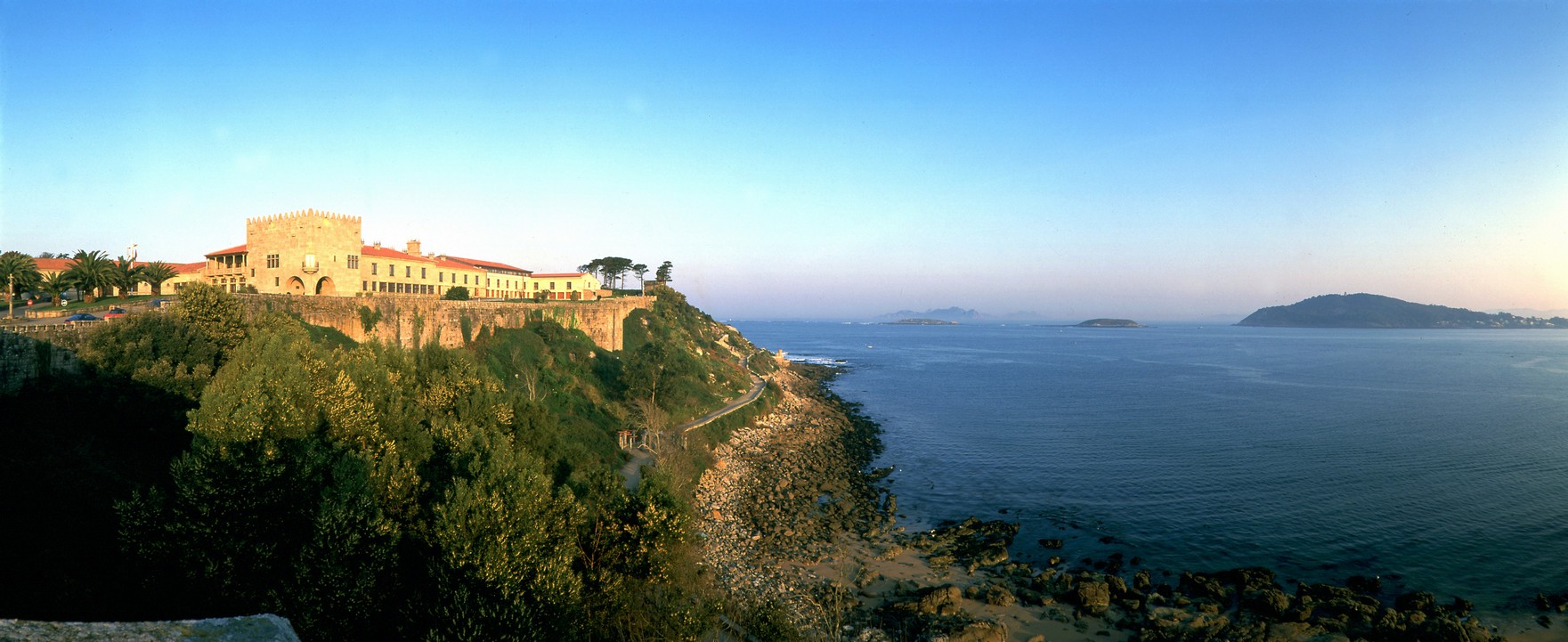 Parador de Baiona
It's your time to book at our Paradores hotels to welcome spring and enjoy nature tourism in Spain!