Digital Detox at Parador Cervera de Pisuerga
In an age of constant phone calls, social media omnipresence and unending screen time, it's important to set them aside and get away. Forget your Facebook, sign off from Whatsapp and let your iPad power down. It's time to take full advantage of your holiday in Spain by reconnecting with nature... and yourself!
Paradores' luxury and historic hotels are here to help you with your digital detox, providing fantastic locations like Parador Cervera de Pisuerga, your home away from technology in northern Palencia Province. Leave your cares behind and do some hiking, take up fishing, or just relax on the terrace and enjoy the fresh mountain air. You'll be fully recovered from text-based tyranny in no time!
A mountain refuge
Parador Cervera de Pisuerga is the ideal spot to get rid of your tech driven anxiety. Here, things move at a slower pace. An elegant alpine lodge in the Fuentes Carrionas Nature Reserve, the Parador offers luxury accommodation against the backdrop of the Picos de Europa mountain range.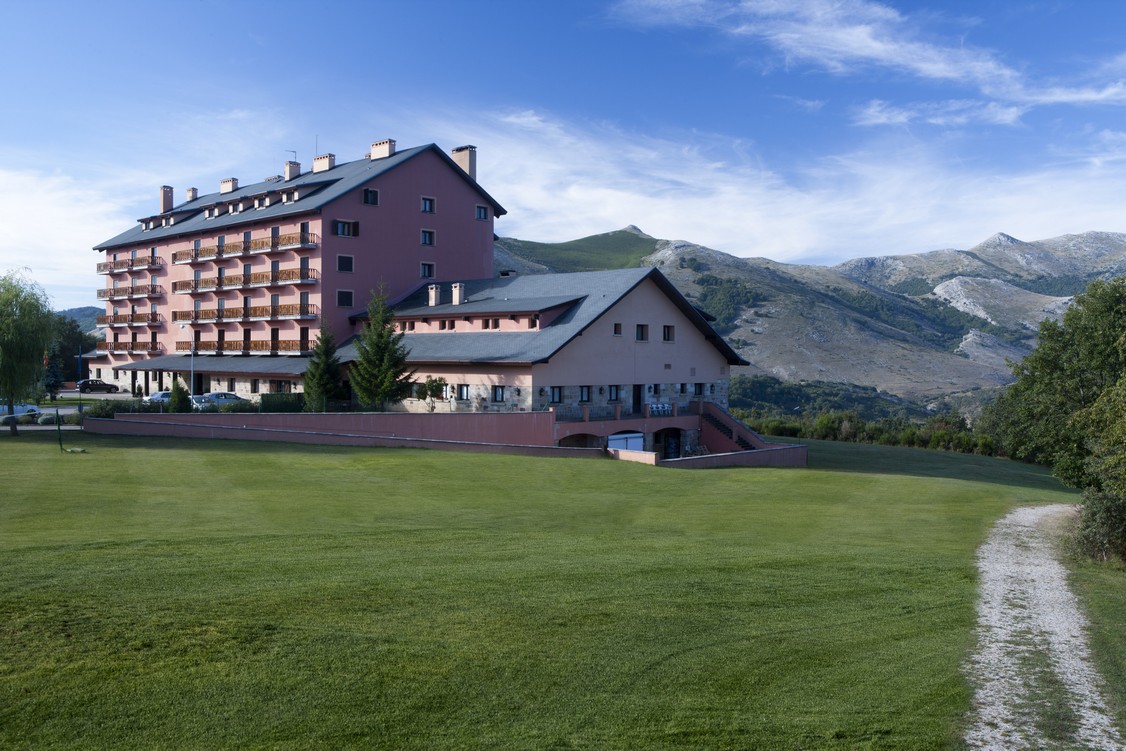 The Parador with the Peaks of Europe mountain range behind it
Visitors have all sorts of wireless activities available to keep them entertained throughout the day, from hiking in the nearby woods to fishing or hunting in the many reserves located throughout Palencia province. The Cantabrian mountains have a plethora of trails at your disposal, leading to sites like Roblón de Estalaya's El Abuelo (The Grandfather), an ancient oak tree; or Senda del Bosque Fósil (The Fossilised Tree Trail).
Pastoral bliss
Another popular option is to wander around the nearby village of Cervera, an idyllic town that has managed to preserve its provincial charm. Forget Instagram and live in the moment as you stroll its streets or drop in on other neighbouring locations, like Aguilar del Campoo's Santa María la Real Monastery, a Romanesque treasure.
If you just want to relax, head over to the fireplace lounge, a great place to settle down with a book and a cup of coffee or a nice aperitif. Later, treat yourself to a hearty meal of regional cuisine at the Parador's restaurant, where you can savour classics like Castilian roast suckling lamb, freshly caught cod, Golden Reinette apple tart and Camporredondo truffles.
Relax by the fireplace
Ready to pull the plug on those digital distractions? Contact Parador Cervera de Pisuerga today!