90 years at the service of Spanish tourism
Paradores celebrated its 90th anniversary in 2019. Its origins date back to 1910, when the Spanish Government presided over by José Canalejas decided to commission the Marquis Benigno de la Vega-Inclán with the project of creating a hotel structure, non-existent in Spain at that time, whose establishments would provide accommodation for tourists and travellers, while at the same time improving Spain's international image. The following year, a Royal Commission for Tourism was created, headed by the aforementioned Marquis de la Vega-Inclán.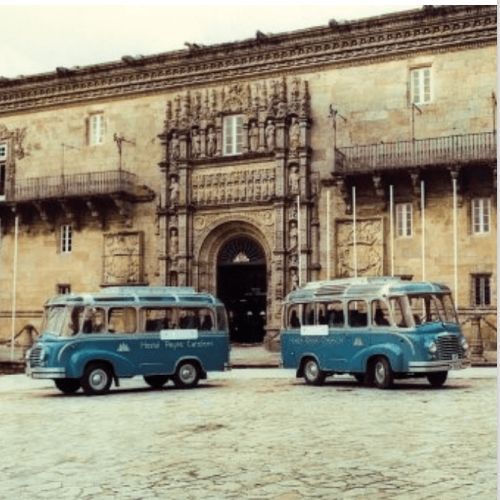 History and modernity go hand in hand at the Parador de Alcalá de Henares to make a unique combination. The building itself, made up of three restored 17th c. convent...
The former palace of the Counts of Alba de Aliste is today home to the Parador de Zamora. A beautiful 15th century Renaissance palace built in the centre of the...
A magnificent 17th c. noble town house stands in the heart of Santillana del Mar, a town declared as a National Monument. This building is now the Parador de Santillana...
On the border between Galicia and Portugal, in the centre of the city of Tui and next to the banks of the Miño river, is the Parador de Tui. The...
A stone's throw from France, on the very band, is Charles V's castle, which houses the Parador de Hondarribia. A 10th-century construction used for military defence on the River Bidasoa,...