CN-301, km 251 02080 Albacete
Register number: 2610100000
An oasis of peace on the La Mancha plain
Parador de Albacete
The Parador de Albacete, located on the wide plains of La Mancha, is the ideal place to disconnect, relax, play golf and cool off in the swimming pool on hot summer afternoons in La Mancha. The building is an estate with wide corridors, terracotta tiled floors, wooden ceilings and spacious gardens that will remind you of the inns described by Miguel de Cervantes in his most universal book "The Ingenious Gentleman Don Quixote of La Mancha".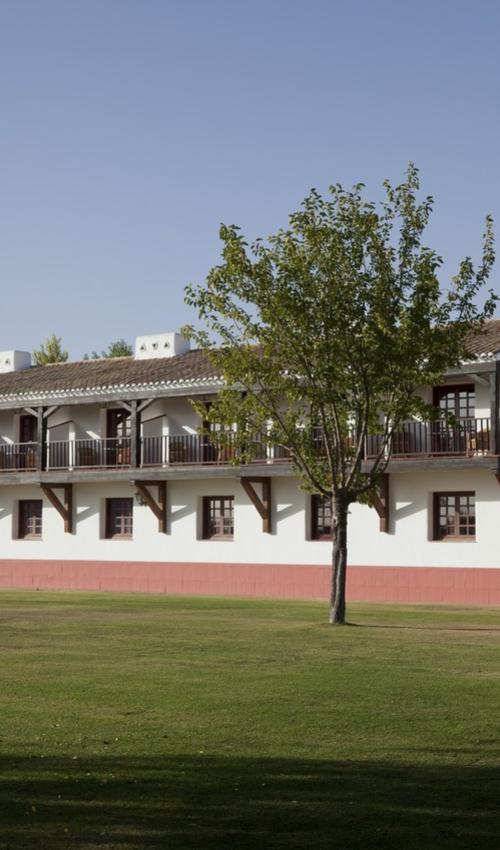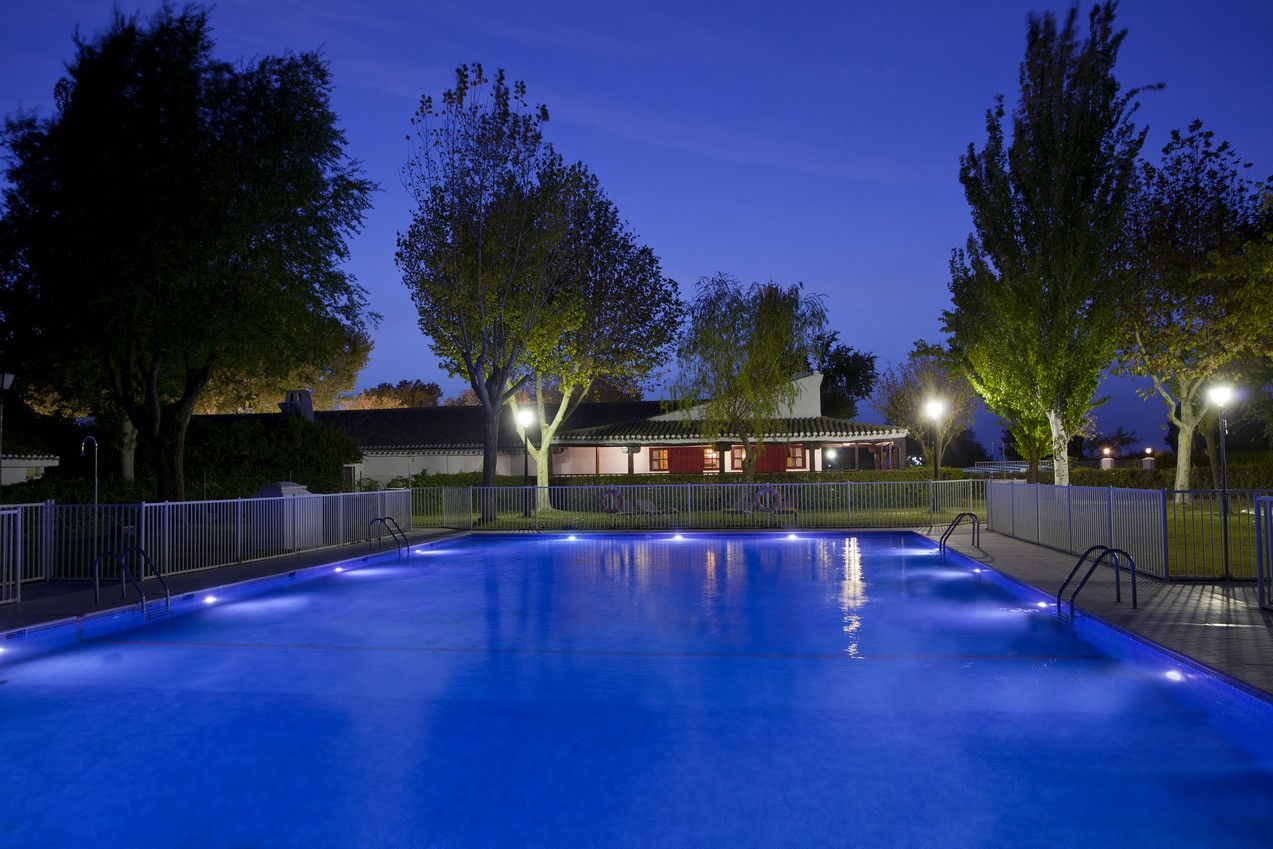 This famous hidalgo would have played golf today on a 9-hole Pitch & Putt and a Putt Green. When you've played to your heart's content, what could be better than a delicious La Mancha meal in the restaurant and a well-deserved rest in bright rooms furnished with classic Castilian furniture? A complete leisure and relaxation proposal that is hard to resist and fully within your reach.
Only three kilometres away from the city of Albacete, the Parador is the point from which to discover not just the city, but also the rich diversity of the province. Look out over the plains of La Mancha and discover the river valleys of Júcar and Cabriel, or the rugged Sierras de Alcaraz and Segura.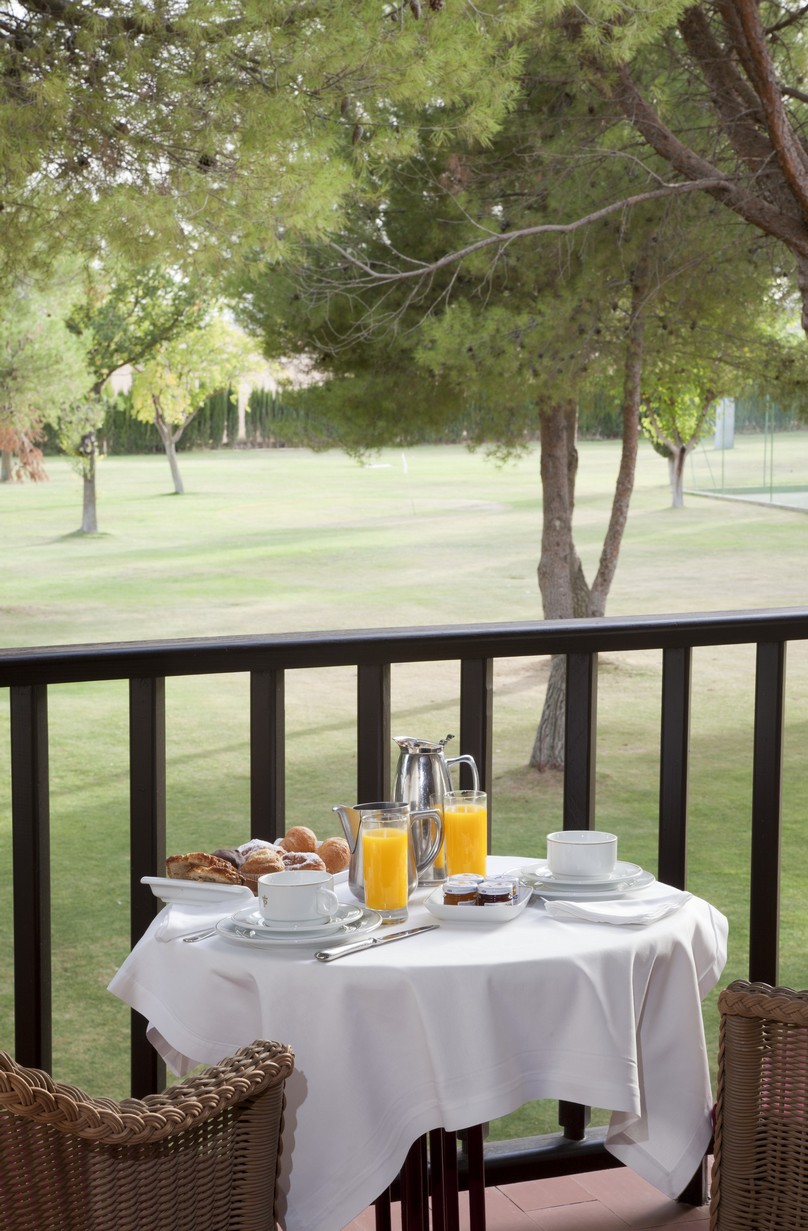 Rooms
The rooms at Paradores combine design and modern services to perfection. In each room you can enjoy the comfort and elegance of the design and furnishings, and the best views in destinations you will want to return to again and again.
Services and facilities
All the comforts you need
Pets allowed
air conditioning
Elevator
Laptop safe
Conferences and meetings
Gastronomic space
Handicapped facilities
Garden
Minibar with a carefully selected selection of products
Flat screen TV
Outdoor parking
Seasonal swimming pool
Tennis court
Pitch & putt golf
Electric car charging station
Restaurant
Hairdryer
Room service
Laundry and ironing service
Digital press and magazines service
Sale of gift items
Free Wifi
The gastronomy of the Parador
The best regional cuisine in unique spaces
Paradores offers the exclusive experience of enjoying regional, local and local cuisine in unique spaces. Our cuisine is strongly linked to the places where the 98 hotels are located, presenting the best gastronomy from the different Spanish regions. Pioneers in local cuisine, we have reinforced our commitment to local products in search of the best raw material and reaffirming our commitment to sustainability.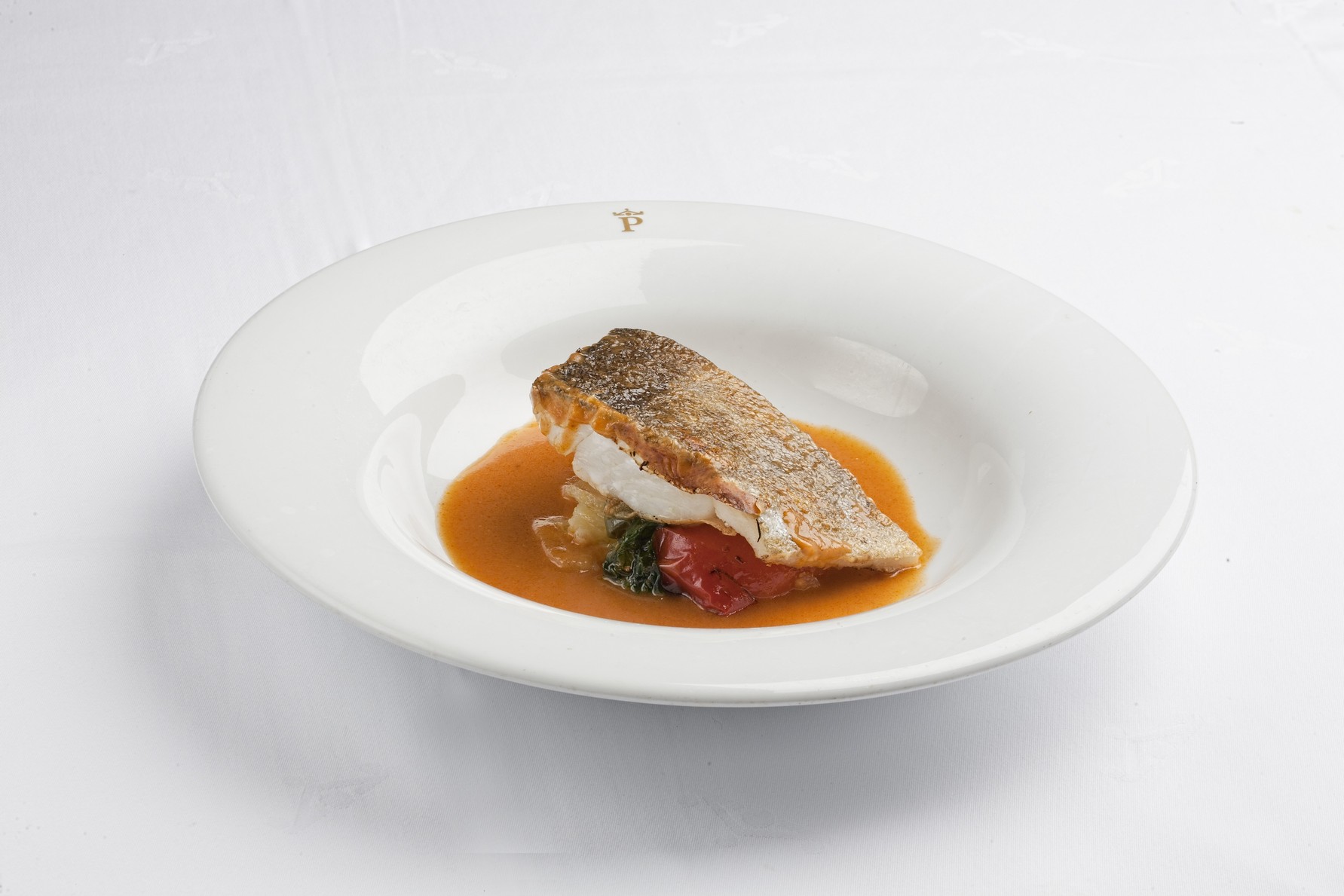 Offers
Take advantage of the Paradores offers
Stay 3 nights with an incredible discount. With the Paradores 3 Nights Promo, you will want to extend your stay even more.
20% discount if booked from 1 September to 31 December 2022 (for travel from 1 October 2022 to 31 March 2023).
Redeem your points for hotel stays
20% discount if booked from 1 September to 31 December 2022 (for travel from 1 October 2022 to 31 March 2023).
What to do?
What to do in Parador de Albacete
Albacete offers a wide range of cultural and leisure activities, including shopping areas, urban parks and museums. You can't leave Albacete without visiting its cathedral, the Archaeological Museum, the Cutlery Museum, and the Pasaje de Lodares, built in the image and likeness of Italian shopping arcades.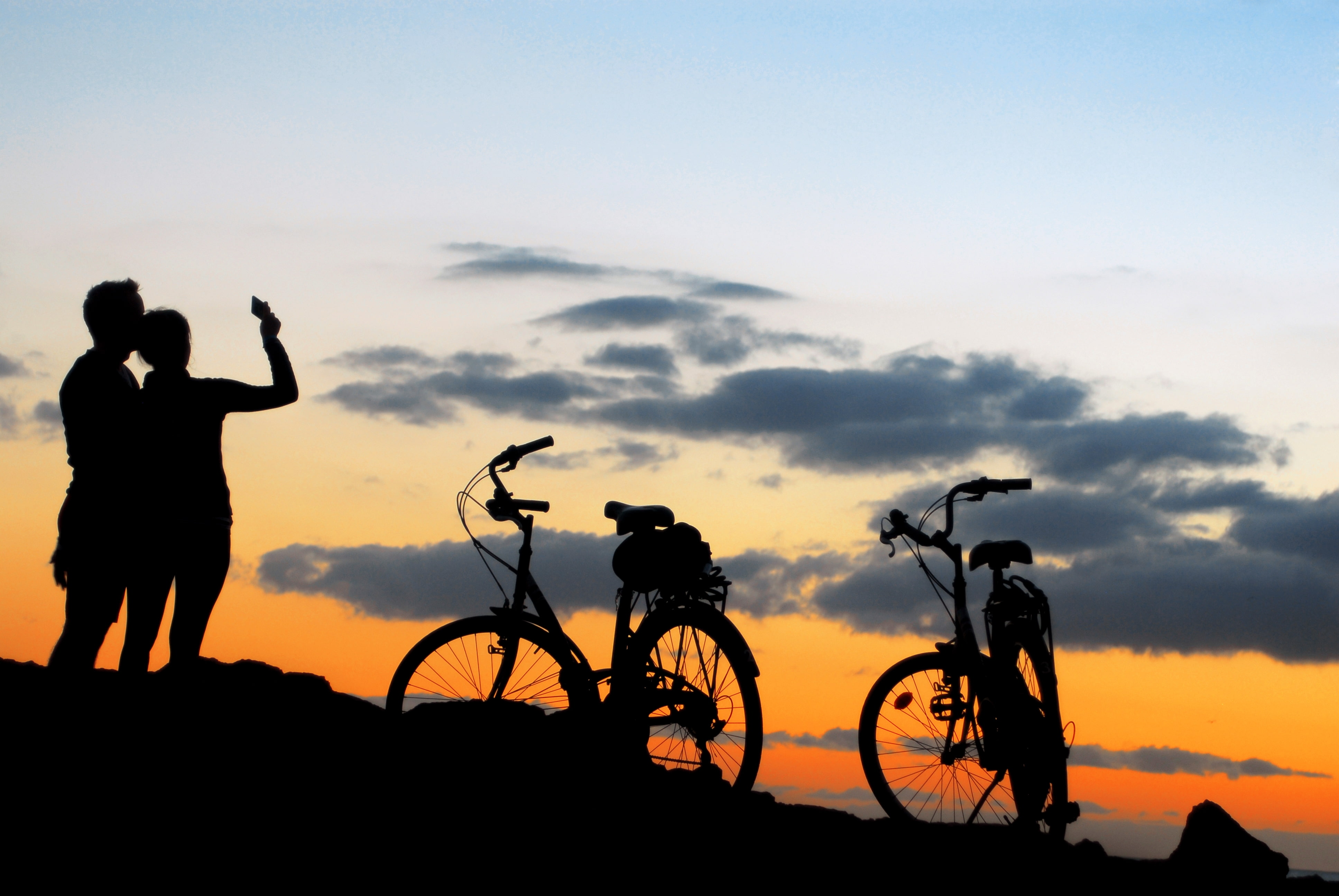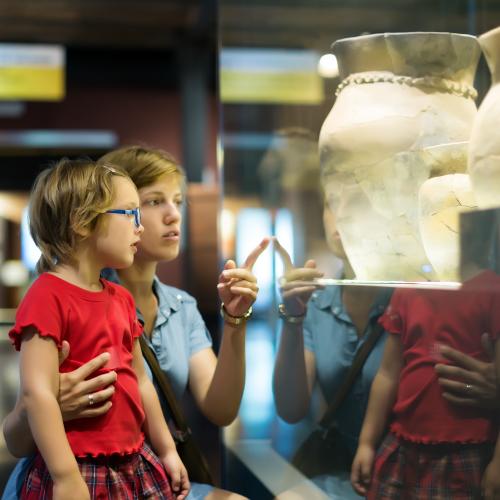 7 km away from Albacete is Chinchilla de Montearagón, whose medieval layout has been declared a Historical-Artistic Site. Other options are Ayna (60 km), Sierra de Alcaraz (90 km) and Riopar (140 km).
Albacete is also a land of contrasts. Look out over the plains of La Mancha, the river valleys of Júcar and Cabriel, and the rugged Alcaraz and Segura mountain ranges. And if sport fishing is your thing, the La Terrera fishing reserve in Casas Ibáñez, El Talave in Liétor, or Alcozarejos in Fuentealvilla, have fantastic conditions for this sport and are less than an hour away from Albacete and the Parador. Ask us and we'll inform you.
If you're a golf lover, you can indulge yourself at the Parador, but you might also prefer a larger green, which is available at Las Pinaillas Golf Club just over 20 minutes from the city, with 18 holes and 6,300 metres.
Halls
Celebrate your event in our halls
Suggestions
We also suggest these Paradors
The Parador de Aiguablava reopened its doors in 2020, after a thorough renovation that gave it a more modern and avant-garde style and additional services, but keeping its usual familiar...
The spectacular Parador de Olite is located in the beautiful town of Olite. A unique building built on the site of the former palace of the Kings of Navarre...
The Parador de La Granja is in the town of La Granja de San Ildefonso, 11 kilometers from Segovia. The impressive building is in the Casa de los Infantes, which...
The Parador de Verín is a beautiful, classic Galician pazo overlooking the imposing Medieval fortress of Monterrei and the extensive valley bordering Portugal. At the Parador you can cool off...
Santillana del Mar is known as "The town of three lies" because it is not holy, not flat and has no sea. Even so, it's one of the most...