Walk Down the Aisle in Romantic Chinchón
Provincial elegance reaches new heights in Chinchón, an ideal spot at which to celebrate your wedding during your holiday in Spain. Home to an especially iconic Plaza Mayor (Main Square), Chinchón provides the perfect combination of small-town charm with an ideal location less than an hour away from Madrid.
Make your nuptials especially memorable with the help of Paradores' luxury and historic hotels, which offers Parador Chinchón, a beautiful former Augustinian monastery, as a serene site for the ceremony or post-wedding reception.
Central Spanish charm
Rising from the heart of the central Spanish plain, Chinchón is a delightful town that conserves an idyllic Old Quarter with a wide variety of Renaissance and Baroque sites. Chief amongst them is the famous Plaza Mayor, with over 230 wooden balconies overlooking the provincial square, and the Torre del Reloj (the Clock Tower).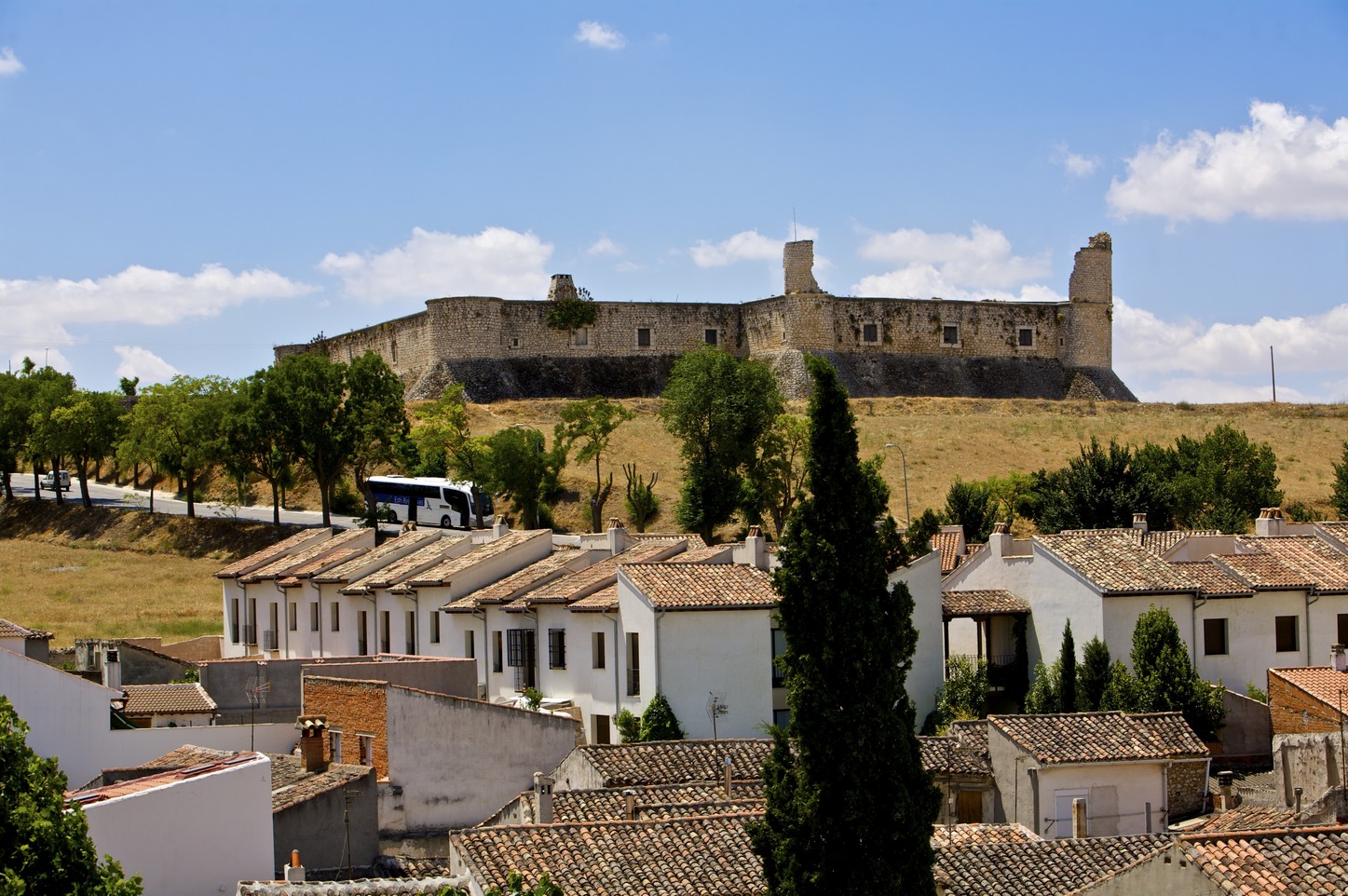 The view of Chinchón from the Parador
Chinchón is also home to spots like the San Juan, San Galindo and Casasola Lagoons, which are great for strolling around, while the ruins of Casasola Castle provide a great overlook of the village itself. This noble town has long been a popular daytrip site for Madrileños, and it comes as no surprise that its aristocratic homes, lush gardens and nearby natural wonders make this a favourite destination.
Wedding bells are ringing!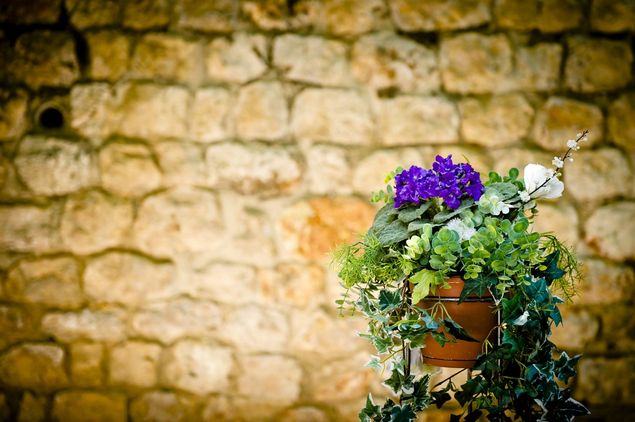 Delight your wedding guests by holding your ceremony at Parador Chinchón, a 17th century Augustinian monastery containing an eclectic mix of Baroque architecture and Renaissance features. The exceptional gardens are a popular spot for intimate, open-air wedding ceremonies, while the Doctoral Hall serves as a formal setting for up to 150 guests. Afterwards, the cloister is perfect for the post-wedding cocktail service, while numerous halls accommodate any number of guests for the formal, sit-down meal.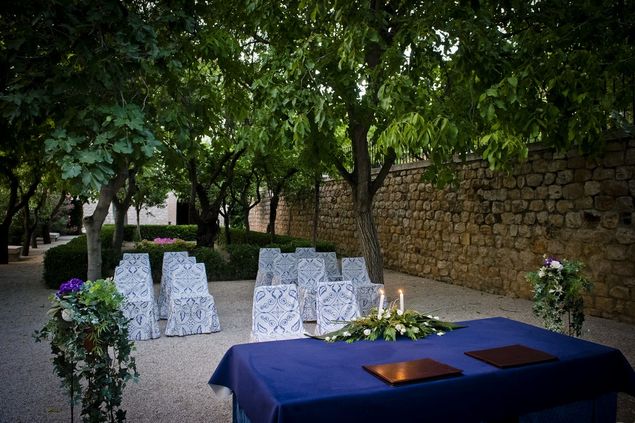 Open-air wedding ceremony at Parador Chinchón
Parador Chinchón's meals, of course, are sure to leave your guests in a state of total bliss. The very best of regional Castilian cuisine is on the menu. Staples like local cocido de taba (chickpea stew with meat and vegetables), pisto manchego (La Mancha-style ratatouille) and roast shoulder of suckling lamb are sure to be crowd-pleasers, while desserts such as Augustinian-style apple tart and caramelised anisette cream tart with homemade coffee ice cream will no doubt leave them begging for more. Whatever your tastes, the Paradores staff will be happy to customise the menu to your specific demands.
Ready to walk down the aisle in Chinchón? Contact the Parador today!