Immerse Yourself in Andalucía at Paradores Cádiz and Ronda
One of the regions that best captures the classic idea of Spain is Andalucía, the province that brims with whitewashed houses, delicate tile elements, and balconies overflowing with flowers. Two of its most iconic cities are Cádiz and Ronda, one a bastion of charm and elegance on the Atlantic coast, the other a rustic town built around a dramatic gorge overlooking the Tagus.
Add that singular touch to your holiday in Spain with visits to Paradores' luxury and historic hotels accommodation in these spectacular cities, the ideal lodgings from which to explore the best of Andalucía.
Relax in the Tacita de Plata
A colonial wonderland, Cádiz is a beautiful city that is especially graced by elegant, 18th and 19th century architecture. Blessed by temperate weather year-round, this outpost on the Atlantic is called the Tacita de Plata (silver cup) due to the way the coastal light plays on its countless baroque fixtures.
In the midst of its noble houses and the Cathedral's soaring, golden cupola you'll discover Parador Cádiz -also known as the Hotel Atlántico-, a modern, steel and glass building with unrivalled views of the bay. Fully disconnect by taking advantage of the 'Relax at the Atlántico' package, which includes accommodation, breakfast, a visit to the world-class spa, a full massage, as well as a number of spa-related services. Afterwards, head to the beach or take a dip in the pool prior to a meal of Cádiz's signature pescaíto frito (fried fish) and shrimp pancakes.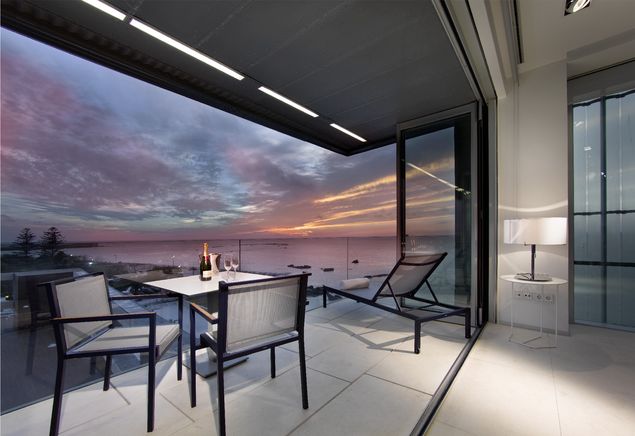 Sunset view at Parador Cadiz
Roam through Ronda
Further inland, Parador Ronda provides the best view in town thanks to its location beside the city's famous Puente Nuevo (New Bridge), directly overlooking the dramatic, 120-metre gorge that cuts through the centre of the Old Quarter.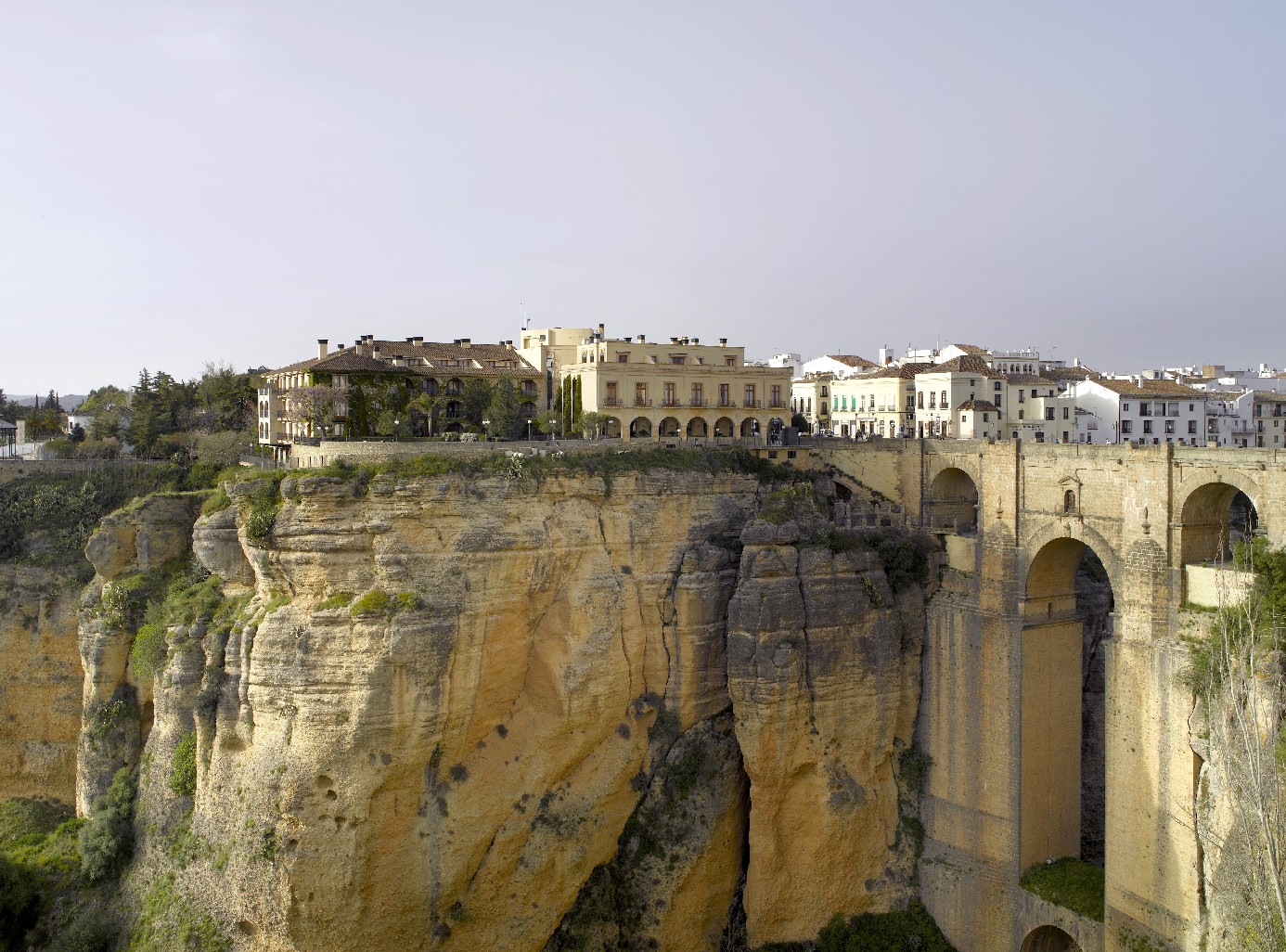 Parador Ronda and the Puente Nuevo
The reflections of light on the Tagus River at the bottom of the ravine cast special light throughout the hotel -Ronda's former town hall-, and you'll be able to enjoy the vistas from your room's terrace or the Parador's refreshing swimming pool.
Take in a bullfight, stroll through the town, or use Ronda as your base to explore the nearby Sierra de la Nieves and Los Alcornocales nature reserve. Head back to the Parador for a meal of ajo blanco (cold almond and garlic soup), stewed partridge and local egg yolk sweets - delicious!
Eager to immerse yourself in Andalucía? Contact Paradores Cádiz and Ronda today!