A Three-Day Retreat in Plasencia
One of Spain's best-kept secrets is located deep in the heart of Extremadura. Plasencia is a noble city in the centre of truly spectacular landscapes. Your holiday in Spain will take on an especially unique feeling as you explore Plasencia's city walls and aqueduct, aristocratic homes and awe-inspiring Cathedral.
Spend three days discovering the city and its surroundings with Paradores' luxury and historic hotels. Parador Plasencia, an elegant, 15th century convent is just the place from which to take on this jewel.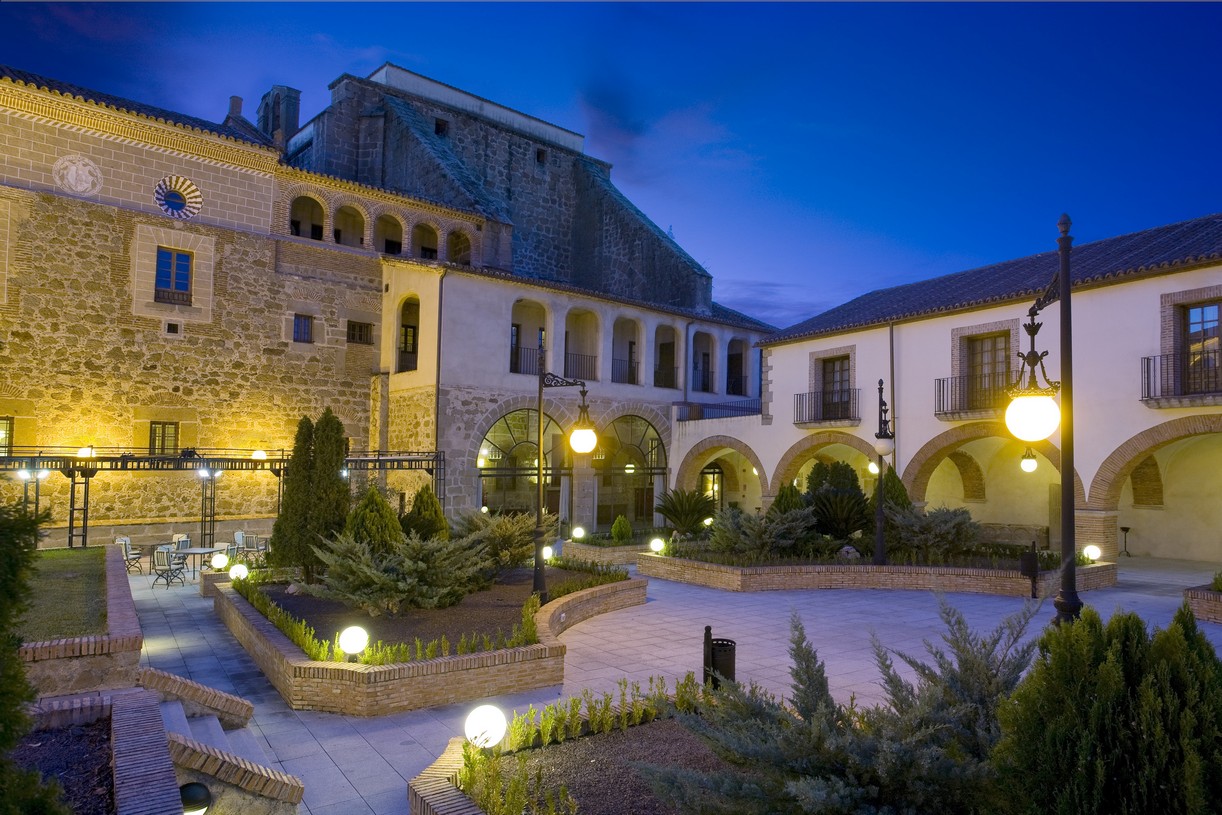 The courtyard at Parador Plasencia
Wandering around the Old Quarter
Founded by King Alfonso VIII in 1186, Plasencia is a traditional Extremaduran city with an extensive noble background. Head out from the Parador, set within the charming former Santo Domingo convent, and start the day by touring the city walls and the grand aqueduct. At the city's centre you'll find the Old and New Cathedrals. The first is a 13th century Gothic masterpiece, while the latter is a smashing Renaissance work of art, with soaring towers and a delicately carved facade.
Reconnect with the city's aristocratic past by visiting the many noble homes located throughout Plasencia, including the Casa de las Infantas, with its famous 17thcentury portico entrance, and the Casa del Deán, which features a beautiful, neoclassical balcony. Don't miss the Marquis de Mirabel's Palace, home to one of the country's most beautiful courtyards.
Monfragüe and Trujillo
Awake in the Parador and enjoy a rich breakfast buffet. Spend the day visiting Monfragüe National Park, a stunning landscape that is home to black storks and the Imperial Eagle. The entire park is great for hiking or biking amongst the southern wilderness. Afterwards, treat yourself to dinner at the Parador, where you can eat like a king and dine on classics like migas (fried breadcrumbs), local lamb, freshly-caught cod and Jerte cherries.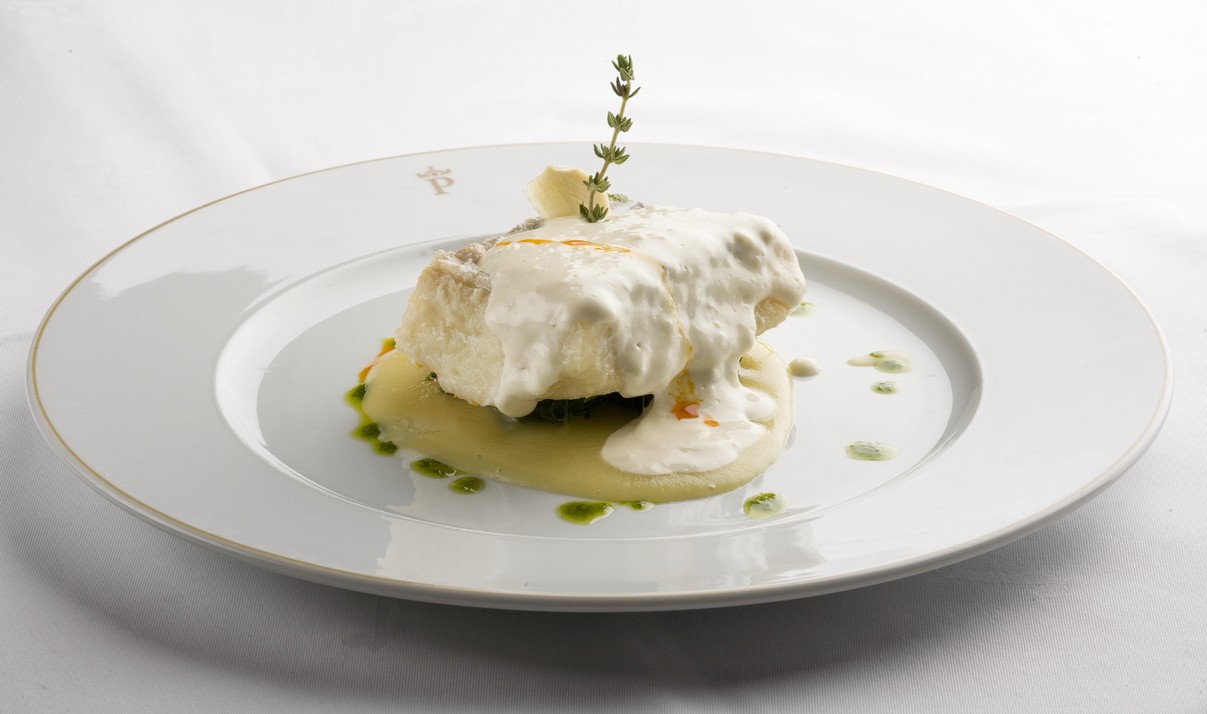 Freshly-caught cod at the Parador's restaurant
Use your final day in the area to visit Trujillo, a nearby, monumental city that was the birthplace of conquistadors like Francisco Pizarro, Francisco de Orellana and Hernando de Alarcón. Make sure that you visit the castle, which has great vantage points over the city, and the Gothic Church of Saint Martin of Tours. Don't forget to drop in on Parador Trujillo, a 16th century convent, for a lunch of local beef!
Ready to take on Extremadura?