Say "I Do" in Imperial Toledo
Love is in the air when you drop in on Spain's most iconic, shining city on a hill! Beautiful Toledo is an ancient gem full of winding streets, soaring bell towers and eclectic architecture reflecting the impact of the Islamic, Jewish and Christian faiths upon its development. These factors are also what make Toledo an ideal place to stage your destination wedding during your upcoming holiday in Spain.
Drop in on the city's most emblematic sites and surrender to love's eternal grace from the comfort of one of Paradores' luxury and historic hotels' most stand-out locations, Parador Toledo, a charming Castilian building with unrivalled views of the city, and numerous halls where your wedding dreams can come true!
Timeless romance
Built on a grand hill overlooking the Tagus River, Toledo has long been one of Spain's most beloved cities. Once the capital of the Spanish Empire, it is home to grand buildings of all sorts, ranging from the mighty Cathedral (with impossibly high vaulted ceilings) to the majestic Alcázar fortress, once home to the Kings.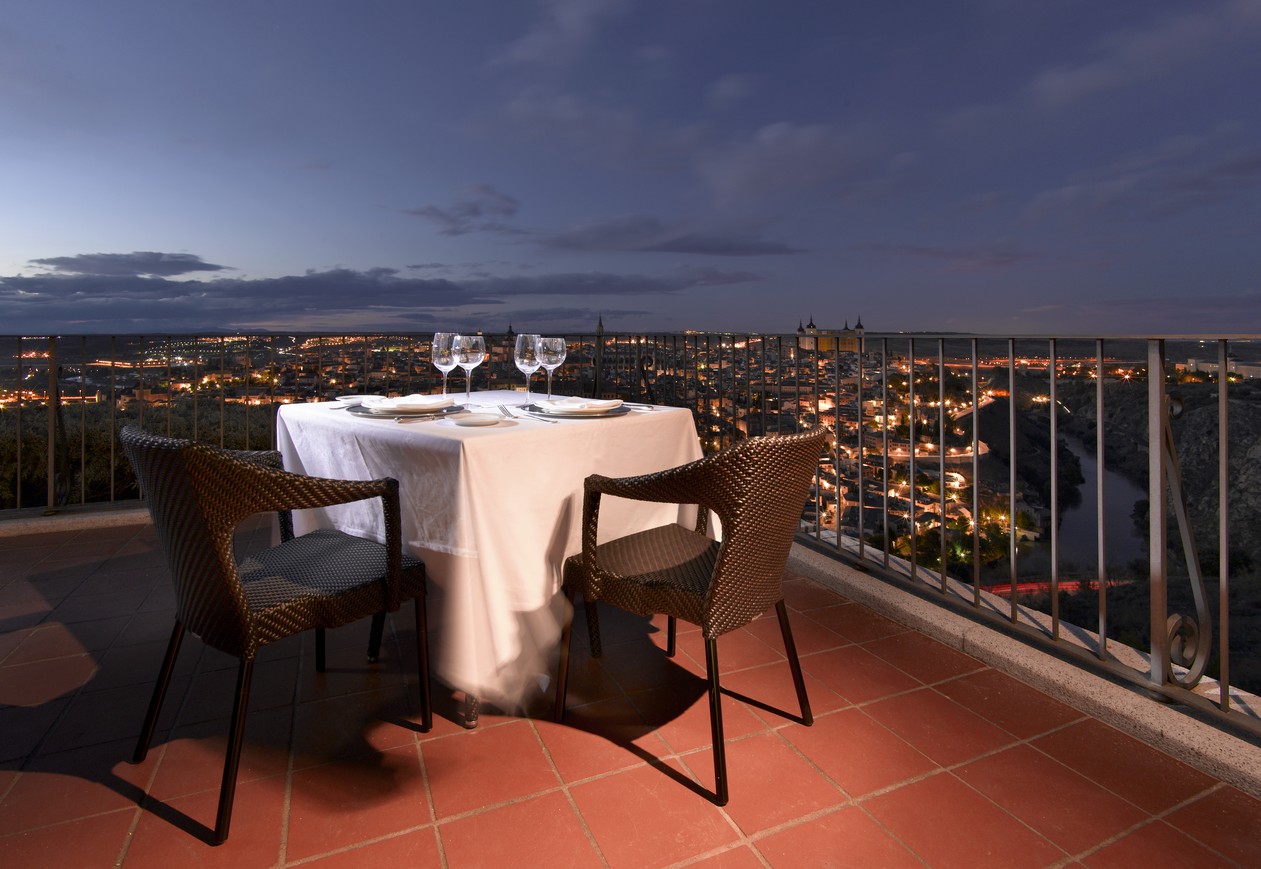 Let the Imperial City be the backdrop for your wedding at Parador Toledo
Take your special someone on a visit to romantic sites including the Elizabethan San Juan de los Reyes Monastery, elegant Cristo de la Luz Mosque, or the old El Tránsito Synagogue, a jewel of Mudéjar architecture that currently hosts the city's Sephardic Museum.
Spend an afternoon getting to know the works of the city's famed adopted son, El Greco, at the El Greco Museum, or simply take in the spectacular light and countryside with a picnic in the surrounding hills - bliss defined!
The perfect wedding location
With its exceptional views of the World Heritage City and unrivalled access to its wonders, Parador Toledo is the perfect spot in which to stage your Spanish wedding. This elegant building is decorated in a traditional Castilian style, with numerous nods to the city's culture by way of elegant tile-work and Moorish motifs on the rugs.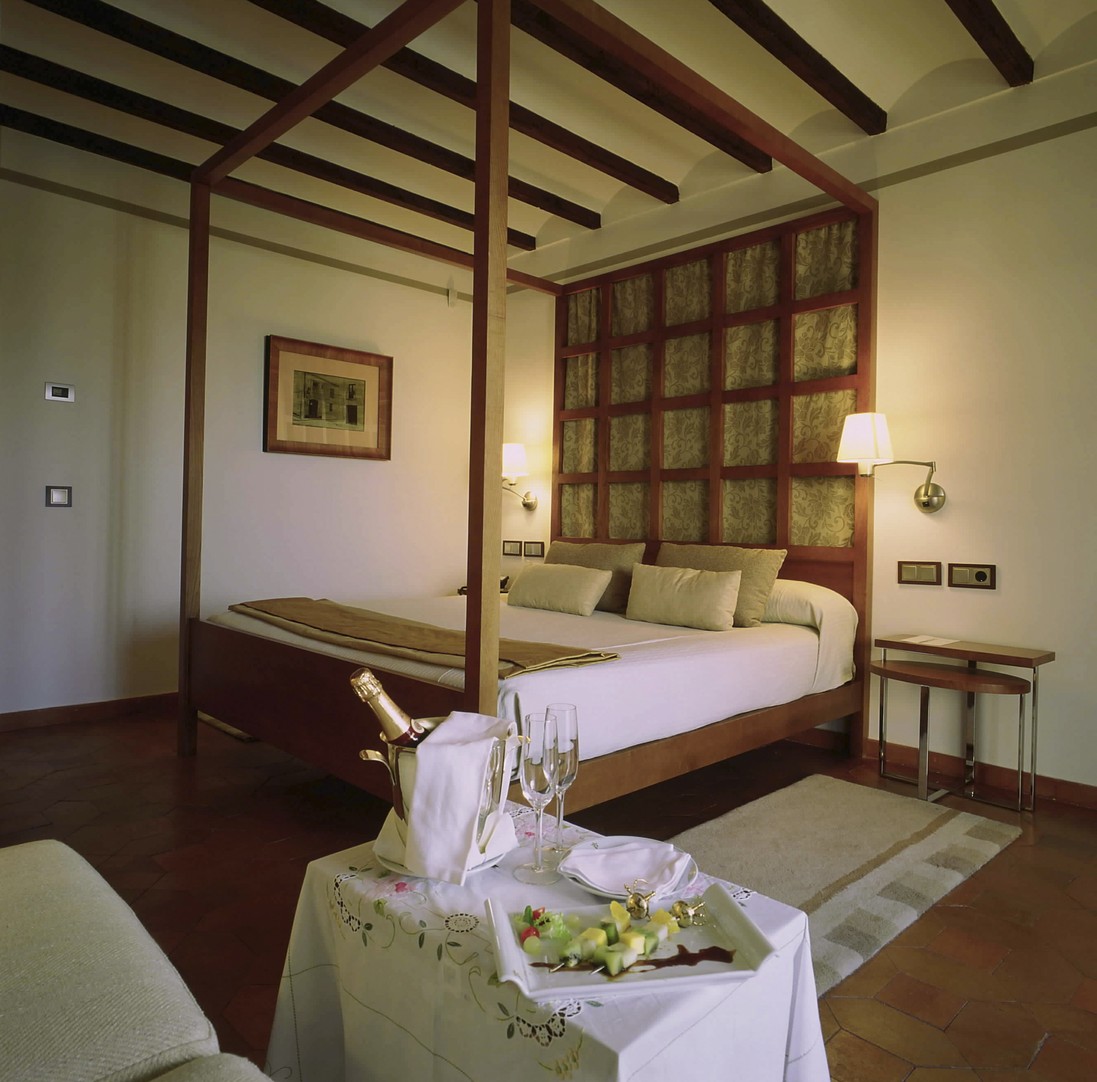 Enjoy the finest in luxury at Parador Toledo
Located less than an hour away from Madrid by high-speed rail, Parador Toledo is a perfect lodging for international wedding guests. Let the delicately lit Alcázar fortress serve as the backdrop to your wedding banquet, which can feature regional delicacies like pisto manchego (La Mancha-style ratatouille), perdiz a la toledana (partridge braised in wine), and classic local ponche toledano (sponge cake topped with marzipan), all staples in the Parador's menu.
Are you eager to say "I do" in the Imperial City? Contact Parador Toledo to set the date today!