The Best Terrazas with Paradores
Perfect weather makes coastal terrazas, grand open-air, terrace eating spaces, required parts of any summertime holiday in Spain. What better way to make the best of the season than to relax under the sun with a spectacular view of the water and feel the breeze in your hair as you enjoy some tapas and a local wine?
Paradores' luxury and historic hotels invites you to discover some of the country's finest terrazas by visiting three of its top establishments. Delight in the Mediterranean style of Parador Jávea's Mediterráneo 233 prior to dipping down to Parador Cádiz's modern Tacita del Atlántico, and wrapping things up at Parador Aiguablava's revamped Mar i Vent terrace.
A mix of Mediterranean and Atlantic style
Treat yourself to a hip, seaside scene with a visit to Mediterráneo 233, Parador Jávea's spectacular terrace space. With a comprehensive tapas and specialty dish menu, ranging from the local Lonja's freshest fish to the region's traditional rice dishes, this spectacular spot provides both the perfect setting and flavours with which to fully savour the best of Jávea. Relax in the cocktail bar's hammocks and Bali beds overlooking the bay or dance the night away to the DJ's live sessions in the heart of the Costa Blanca.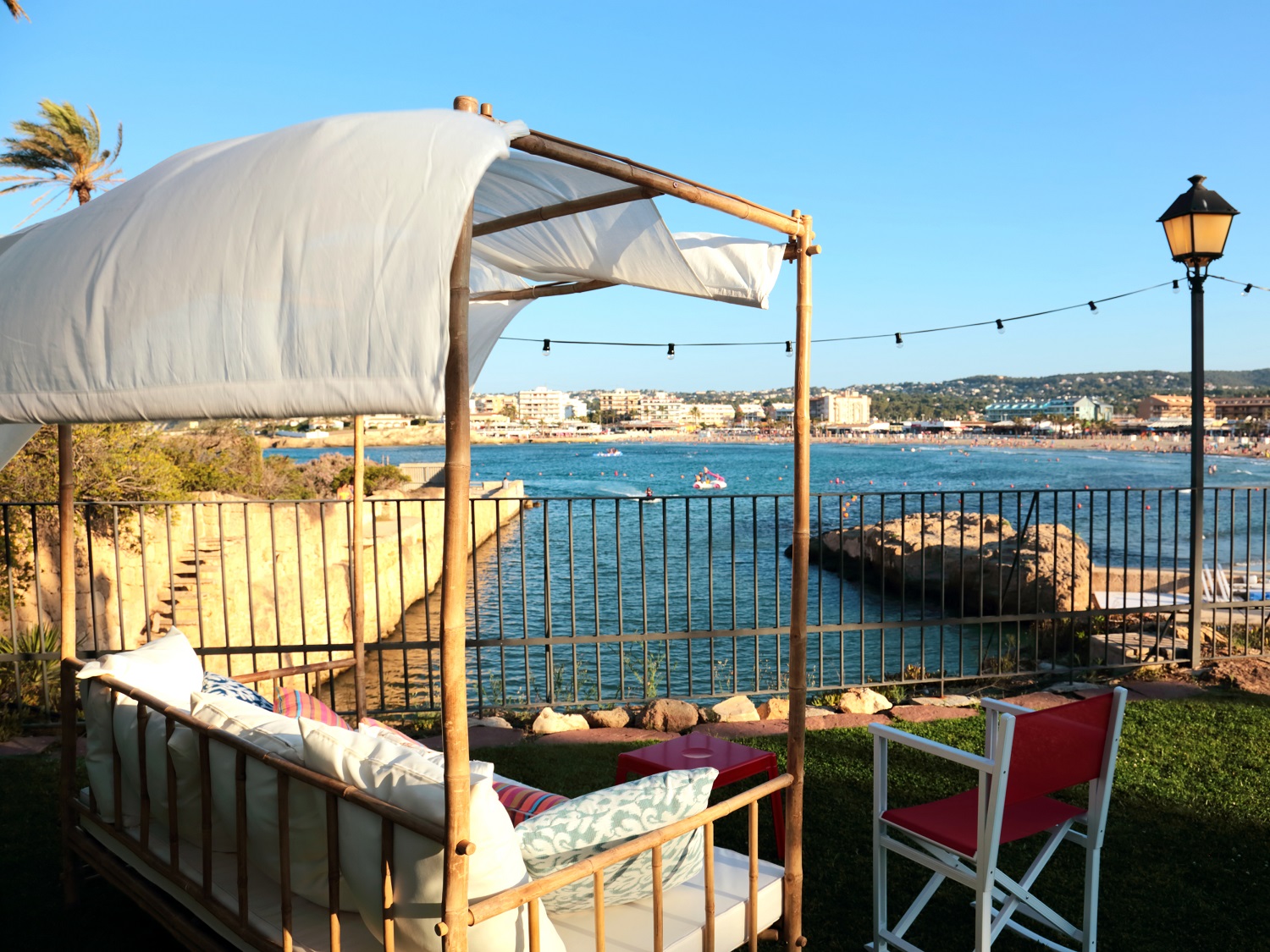 Relax in the terrace's Bali beds
For Atlantic flair, head down to Parador Cádiz's spectacular Tacita del Atlántico, the chic, modern terraza with prime ocean views. The restaurant is named to reflect Cádiz's famous nickname, Tacita de Plata, or "Silver Cup", due to the way the city seems to be bathed in a special, glimmering light. It is a fabulous extension of the sleek, metal and glass hotel and is an ideal place to relax after a day on La Caleta beach. Sip on a local vino fino as you watch the sun set over the Castillo de San Sebastian and enjoy traditional tapas like shrimp pancakes or fried fish.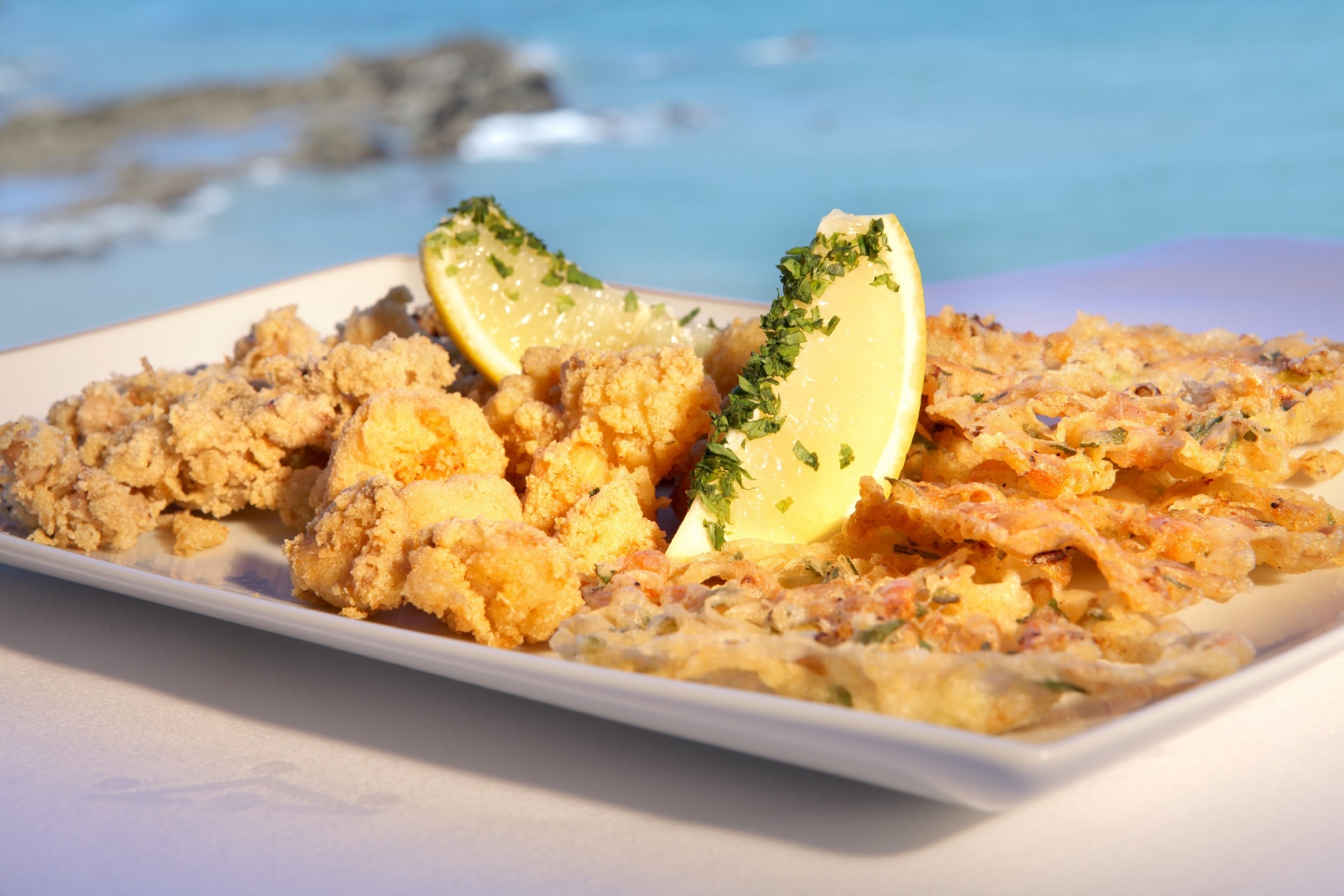 Fried fish Tacita del Atlántico
Relax in a Catalan cove
For the ultimate in north-eastern style, head to Parador Aiguablava's spectacular Mar i Vent terrace. Located in an exclusive spot in the Costa Blava, the restaurant and cocktail bar were designed by Javier de las Muelas, the famous Spanish restaurateur behind locales like Barcelona's Gimlet and Madrid's Dry Bar. Enjoy local cuisine or relax in the chill out area overlooking the cove while customised lighting provides the perfect night time setting by the beach.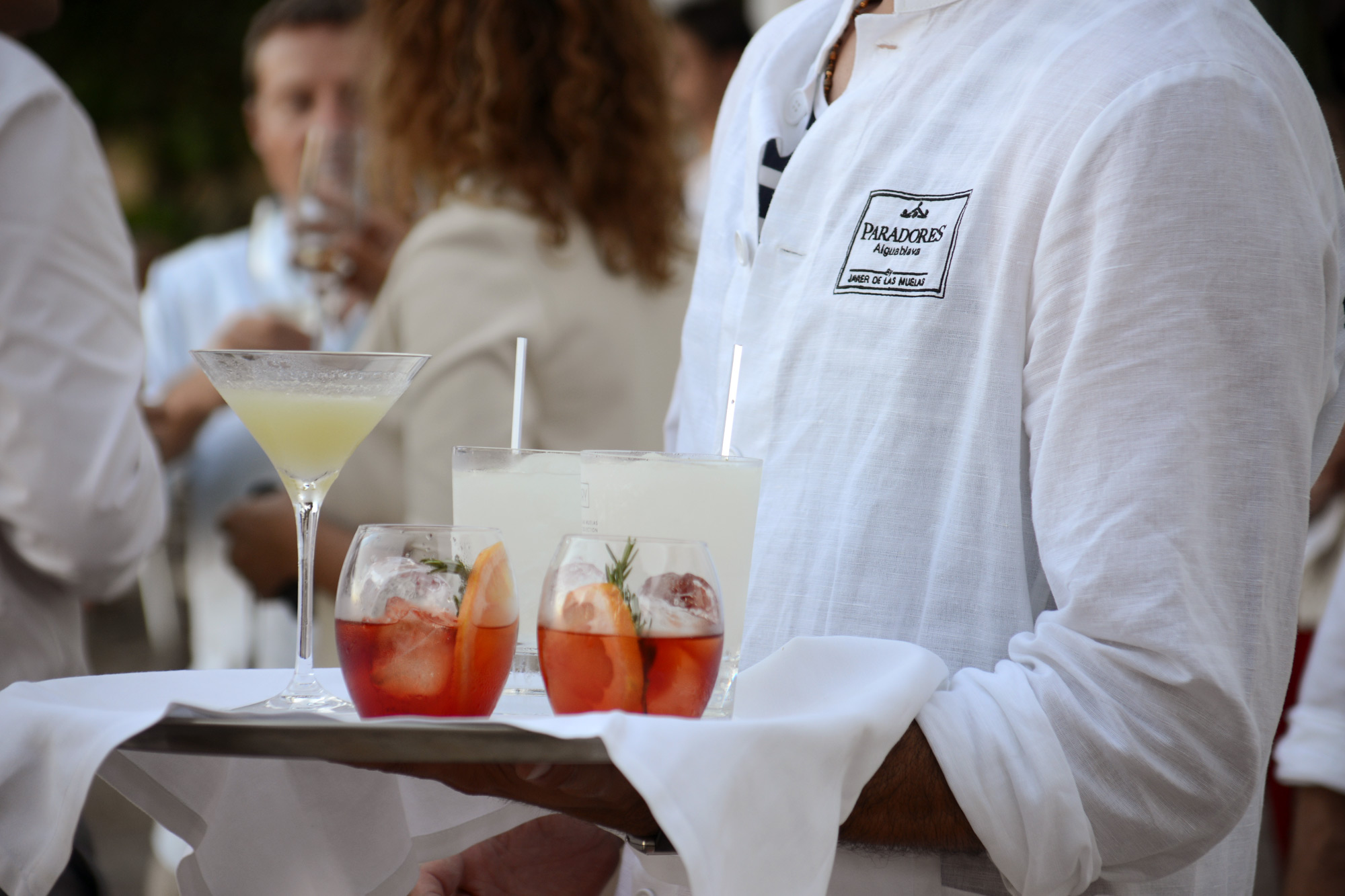 Enjoy cocktails by the beach at Mar i Vent
Ready to visit these great terrazas? Contact Paradores Jávea, Cádiz and Aiguablava today!