Surrender to Relaxation at the Paradores Spas
Travelling can sometimes be a stressful prospect, but with Paradores' luxury and historic hotels there's no need for your journeys to be anything but sumptuous and relaxing! Make the best of your holiday in Spain by dropping in at the in-house spas located in any number of the exceptional Paradores throughout the country.
Visit the spas in Paradores Cruz de Tejeda and Cádiz to prepare your skin before hitting the beach, or recover from a long day's mountain hike with relaxing massages at Paradores La Granja or Corias. Whatever your activity, Paradores' spas ensure that you are always renewed and refreshed throughout your stay.
Ocean breezes and relaxing treatments
Enjoy the Mediterranean in the best way possible with a visit to Parador El Saler, your stunning accommodation near Valencia, where you can spend the day on the green, making full use of its spectacular golf course, or relaxing on the beach. Later, visit the Parador's exceptional spa, where a wide variety of treatments are available to keep your skin feeling fresh.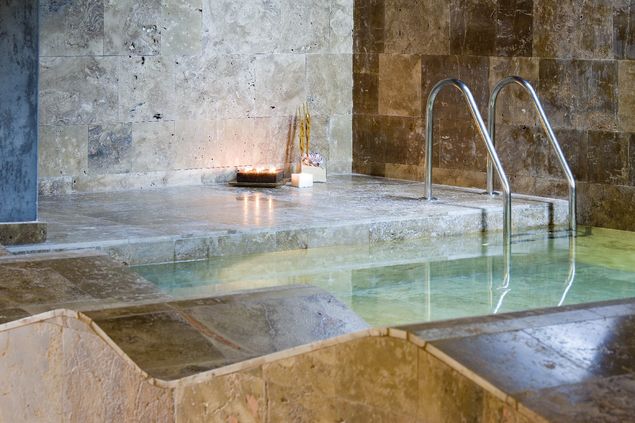 The spa at Parador El Saler
Another popular beach location is Cádiz, which boasts Parador Cadiz just steps away from the iconic La Caleta beach and a spa in which you can indulge in massages with views of the Atlantic Ocean. Amazing vistas are also part of the fun of the spa at Parador Cruz de Tejeda, right in the heart of Gran Canaria Island. Follow the hydrothermal circuit at your leisure, or treat yourself to a scrub for a truly transcendent experience.
The hydrothermal circuit at Parador Cruz de Tejeda
Post-hike massage
Enjoy long hikes through spectacular wilderness without the burden of aches and pains by visiting your favourite Parador's spa once you get back from your trek.
Located within an 18th-century royal palace, Parador La Granja offers great access to the Guadarrama Mountain Range... And a splendid spa for when you get back! A special 'Spa Visit Package' offers guests a one-night stay at the Parador along with breakfast and a spa circuit.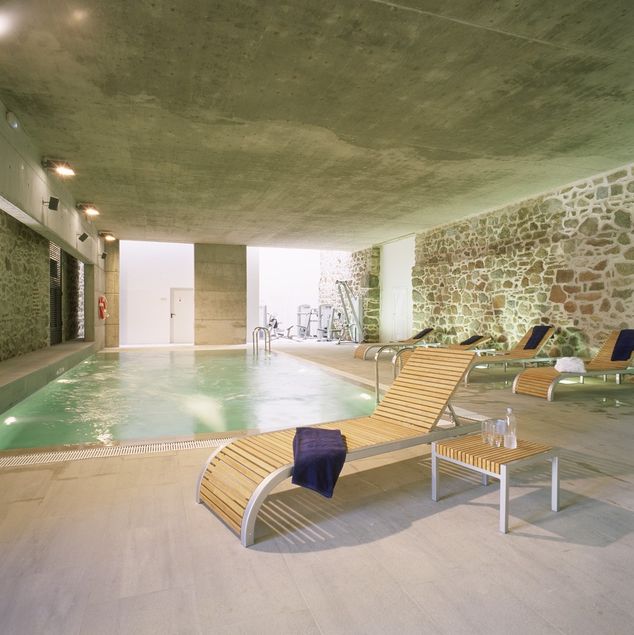 Parador La Granja
An ancient monastery, meanwhile, hosts Parador Corias, from which you can wander along Asturia's Narcea River and Muniellos Natural Reserve. Enjoy the peaceful ambiance and visit the spa's Turkish bath or sauna to fully disconnect.
Eager to take your relaxation to a new level? Contact Paradores El Saler, Cádiz, Cruz de Tejeda, La Granja or Corias today!