Fuente Dé, One of Spain's Seven Natural Wonders
Paradores' luxury and historic hotels are in a celebratory mood! Allianz Global Assistance, the international insurance company, asked its Twitter followers to vote for Spain's Top Seven Natural Wonders... And over 80,000 votes and 5,000 tweets selected spectacular Fuente Dé, home to Parador Fuente Dé, as one of the lucky few!
See what everyone is talking about and enjoy an unforgettable holiday in Spain with a visit to this astounding mountain location, located within the Picos de Europa National Park. Grand alpine views, lush forests and incredible experiences await!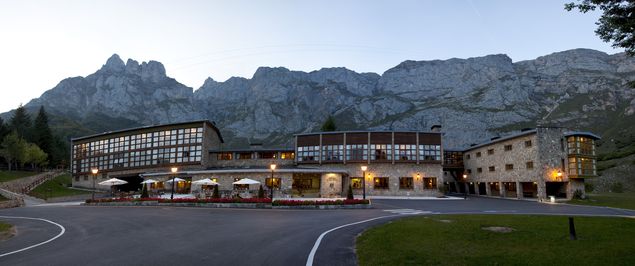 Parador Fuente Dé
A natural wonder
Thousands of votes and tweets decided Allianz Global Assistance's 2014 Seven Spanish Natural Wonders. Cantabria's Fuente Dé was selected alongside awe-inspiring spots like the Basque Country's San Juan de Gaztelugatxe, Asturias' Somiedo Natural Park, Galicia's Praia das Catedrais, Castile and León's Las Medulas, Castilla-La Mancha's Lagunas de Ruidera Natural Park, and Andalusia's Cabo de Gata Natural Park.
Amongst these wonders, Fuente Dé stands out for its crisp mountain air and jaw-dropping landscapes. Use Parador Fuente Dé, a modern alpine lodge, as your base to explore the region. The cable-car located right next to the hotel provides perfect access to the soaring rock formations and the Áliva viewpoint, while the thick woods surrounding the Parador are ideal for a day of wandering around. Go for a hike up Horcados Rojos, a nearly vertical, 300-metre drop that leads to a mountain-top refuge, or visit the area's adorable towns, like Mogroviejo, an idyllic, historic village. Make sure that you drop in on historic Santo Toribio Monastery, or the village's 12th century tower.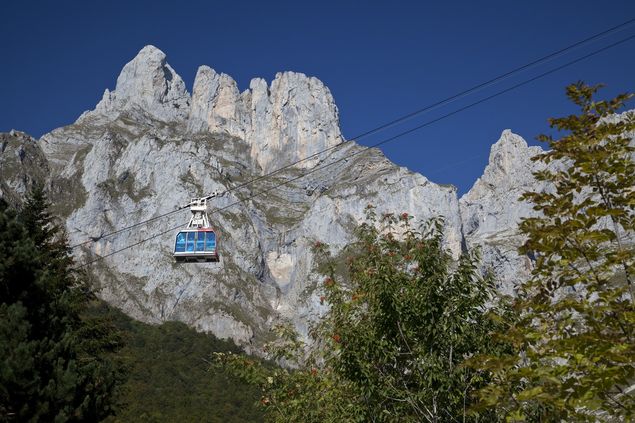 The cable car right by the Parador
The perfect outdoor escape
Parador Fuente Dé is not only ideal for exploring the immediate surroundings, but also for deeper excursions into the Picos de Europa National Park. Countless locations throughout this natural wonderland offer mountain biking, river rafting, canoeing, canyoning or abseiling opportunities, providing thrills and adventures for guests of all ages. Less sporty guests can visit local wineries, or simply spend the day relaxing in the hotel's charming lounge area.
In the evening, head back to the Parador for a peaceful break after all of that physical stimulation. Treat yourself to classic Cantabrian cuisine including homemade cocido lebaniego (chickpea stew), sirloin steak in Tresviso cheese sauce or venison loin in blueberry sauce. Another option is to try the Parador's specialty dish: roast suckling lamb with flowering thyme.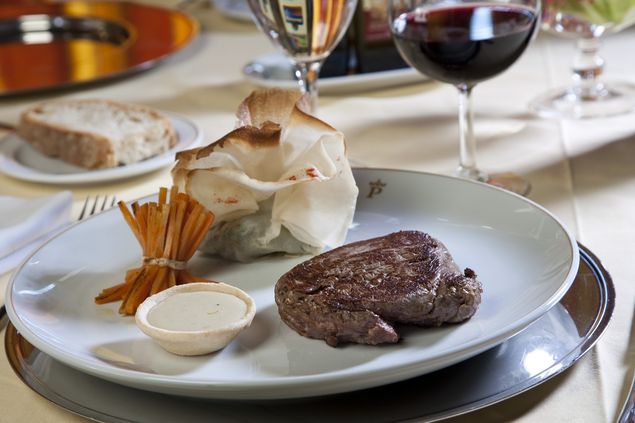 Sirloin steak with cheese sauce
Ready to discover this fantastic natural treasure? Contact Parador Fuente Dé today!