Be One With Nature in Santo Estevo
Make your holiday in Spain unforgettable with a stay at Parador Santo Estevo, an ancient monastery in the heart of Galicia. Paradores' luxury and historic hotels treat you to the natural wonders of Spain's most beloved north-western region, all of which are at your fingertips during your two-day stay.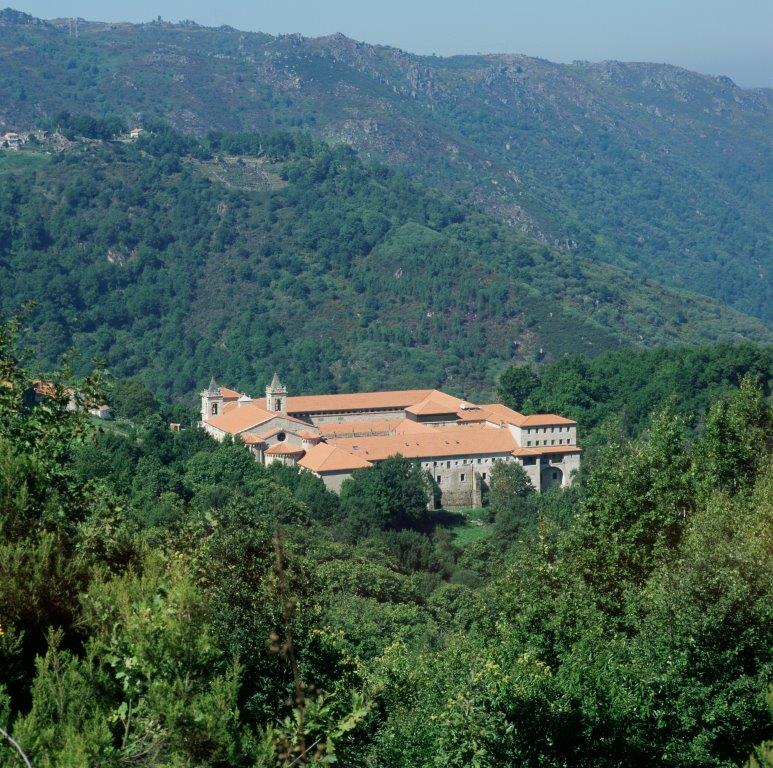 Aerial view of Parador Santo Estevo
Enjoy long hikes through the forest that surrounds the Parador, a catamaran trip on the river, absolute relaxation at the hotel's spectacular spa, and the very finest regional cuisine... the perfect getaway!
Natural bliss
Parador Santo Estevo is located in an ancient monastery that dates back to time immemorial, with the entire complex covered in exquisite Romanesque, Gothic, Renaissance and Baroque features. A walk through the Parador's halls is a walk back in time, and its architectural perfection is such that the Spanish Government designated it as a National Historic and Artistic Monument in 1923.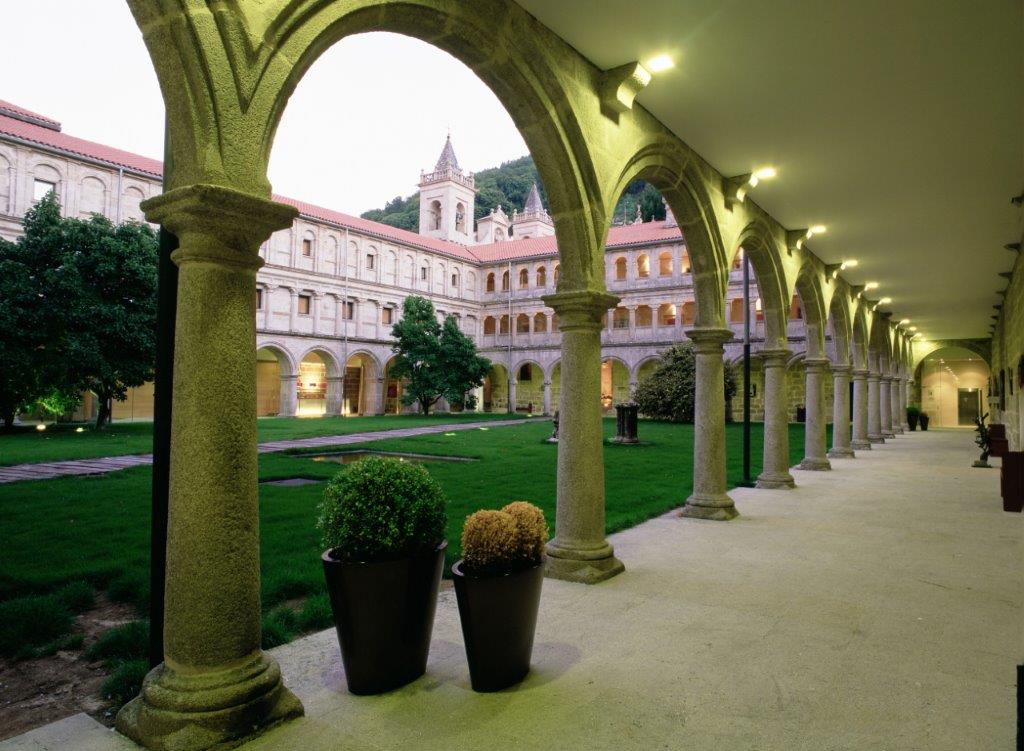 The cloisters at Parador Santo Estevo
Spend your first day exploring the Parador's most beautiful corners prior to wandering out into the great woods that surround the monastery. Afterwards, treat yourself to a massage at its fantastic spa, where you can enjoy a wide variety of rejuvenating treatments. Two of the standout treatments involve wine and chestnuts, the region's most well-known products, and will leave you feeling completely refreshed!
In the evening head to the Parador's Dos Abades restaurant, set within a romantic, barrel-vaulted space that provides the setting for an exceptional meal of local standards like fresh octopus and desserts like bica de Trives (cinnamon topped sponge cake) or bica de Castro Caldelas (traditional sponge cake).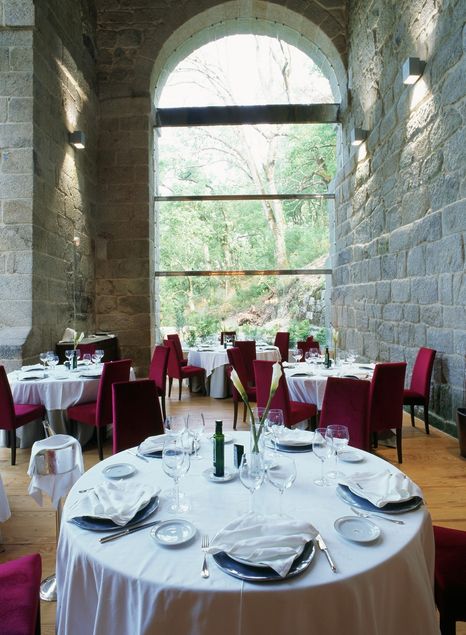 The restaurant at Parador Santo Estevo
River run
The following day stock up on the Parador's hearty breakfast buffet before setting out for a morning on the Sil River, which you can navigate by catamaran. Take in the stunning natural vistas and enjoy fresh fish for lunch.
Spend the afternoon visiting the Parador's surrounding churches and neighbouring monasteries, which were built between the 12th and 13th centuries. End the day watching the sunset from the many miradores (viewpoints) near the Parador.
Monastic relaxation, woodland wonders, fluvial journeys and delicious food throughout... what more could you want from a weekend in Galicia? Enjoy the very best of the region at this all-star hotel by contacting Parador Santo Estevo today!