A Perfect Working Holiday at Parador El Saler
All work and no play is hard enough normally, but absolutely inhuman when summer is here. Why not combine the best of both worlds and mix work with pleasure during your holiday in Spain?
Paradores' luxury and historic hotels make this option a reality at Parador El Saler, a stunner in the heart of Valencia, where state of the art conference rooms are ready to host your work sessions, while its seaside access, golf course, soccer field and spa await to let you make the best of your free time.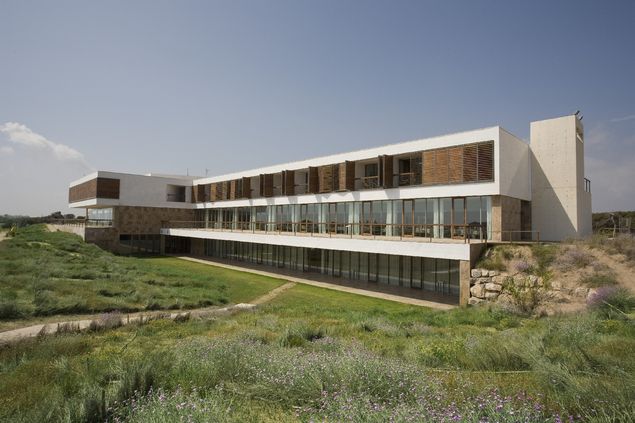 Parador El Saler
Work hard...
Just 18 kilometres from Valencia, Parador El Saler is a great location for work holidays on the Mediterranean coast. MICE (meetings, incentives, conferencing and exhibitions) travellers feel right at home at Parador El Saler, a gleaming structure between the Albufera lagoon and the sea with seven different halls that can accommodate up to 400 attendees. Work spaces have a variety of amenities, from overhead projectors to WIFI connections and wireless PA systems that ensure your work sessions will be especially efficacious.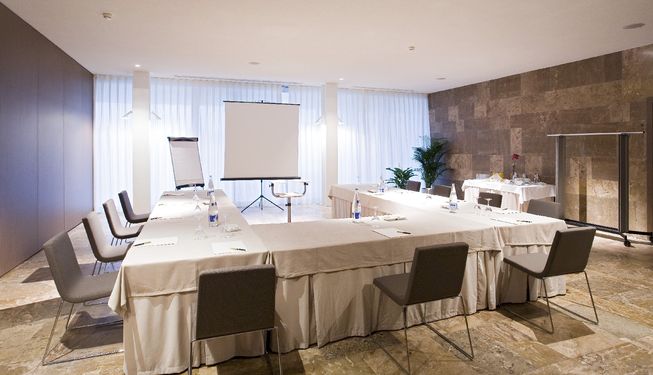 One of the various work spaces available
No doubt participants will also appreciate post-session visits to the Parador's restaurant, which overlooks the Mediterranean and offers a wide variety of classic regional cuisine, including traditional paella and local produce such as the delicious Benicarló artichokes and Valencia oranges.
...Play harder
After a morning's hard work, spend the afternoon enjoying the Parador's numerous leisure facilities. Get in a few rounds on the hotel's golf course, considered to be amongst Europe's top three courses, designed by the internationally recognised 'architect of Spanish golf,' Javier Arana. The par-72 course measures 6,042 metres, spread out over 18 holes of landscape ranging from beach links to forest spaces.
If golf isn't your thing, head down to the seashore or refresh in the outdoor swimming pool. Another option is to take in a bit of football in the Parador's grass field or surrender to absolute relaxation at the spa. Including everything from a gym to a heated indoor pool, Finnish and Turkish saunas to thermal baths, this is the perfect place to unwind.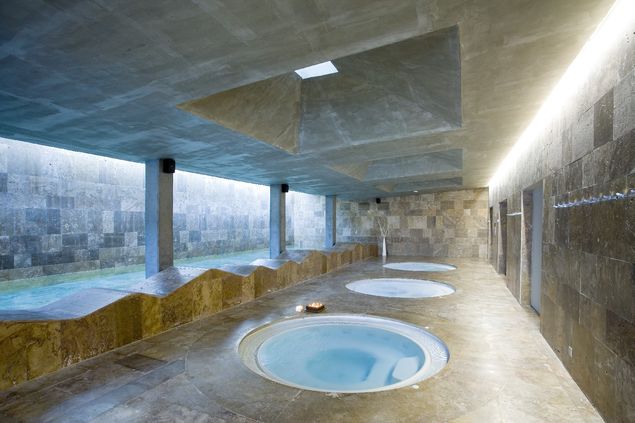 The thermal baths at Parador El Saler
Achieve full renewal with the spa's different treatments, which range from the Orange Blossom session, with vitamin C used to restore your skin's vital energy; to the Quiro Golf massage, in which golf balls are used to reduce muscle tension, joint pain and corporal rigidity.
Ready to play as hard as you work? Contact Parador El Saler today!