Star-crossed lovers aren't limited to Shakespeare's Verona. Did you know that the Spanish city of Teruel is home to its own Romeo and Juliet love story? For over 700 years the tragic tale of Diego and Isabel, the Lovers of Teruel, have inspired poets, writers, painters and romantics of all varieties.
Get to know this grand romance during your holiday in Spain with a visit to Paradores' luxury and historic hotels' location in this spectacular city, Parador Teruel.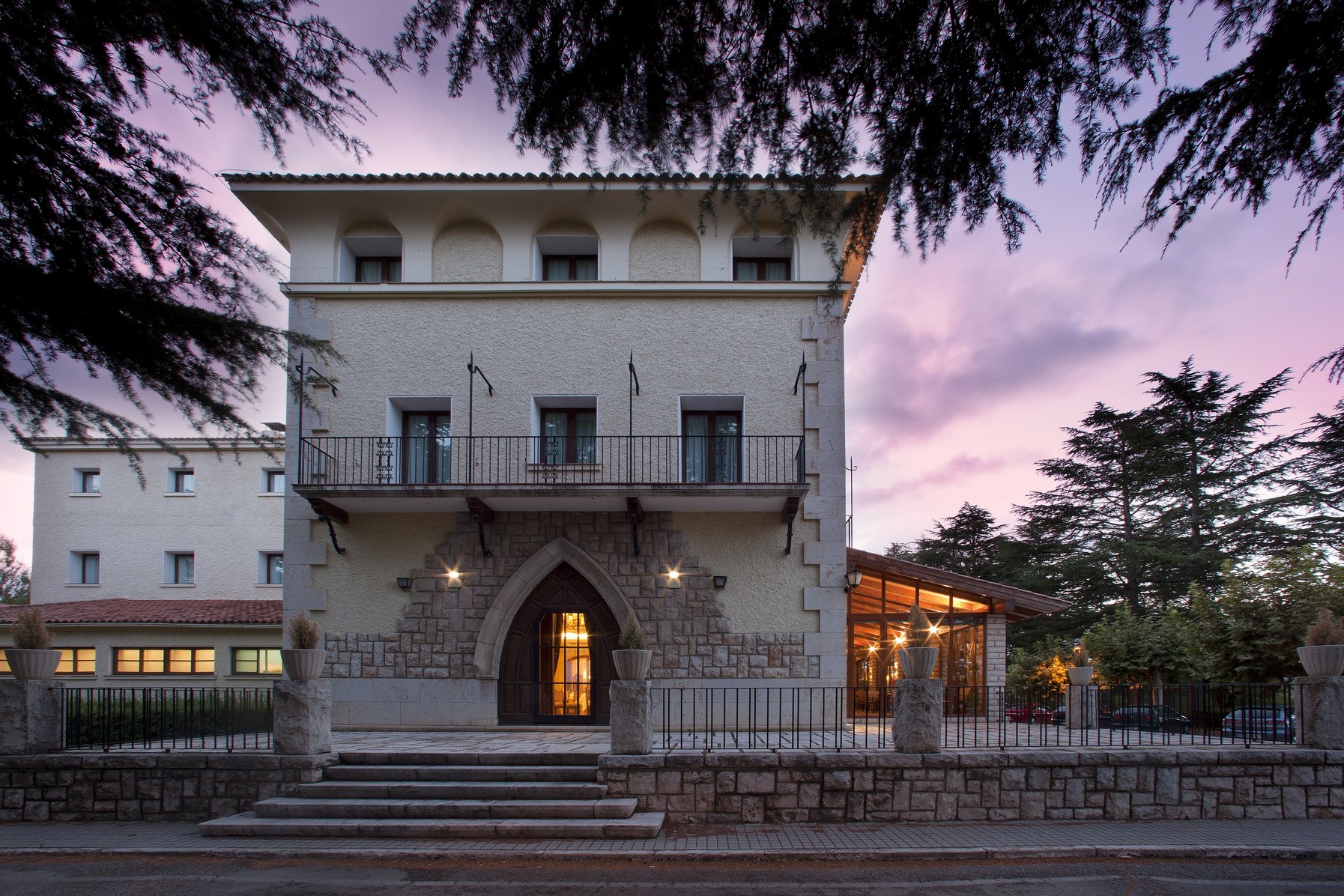 Parador Teruel
A legendary romance
The tale of these unfortunate, star-crossed lovers dates back to the 13th century, when the rival Marcilla and Segura clans lived in Teruel. Diego was the second son of the Marcilla family, with no fortune of his own, while Isabel was the heir to the Segura fortune. Diego and Isabel were in love, but due to his comparative poverty, Diego was not seen as a suitable suitor for the wealthy girl. The young man, however, would not give up, and swore an oath: he would leave the city for five years, acquire his fortune, and come back to marry her.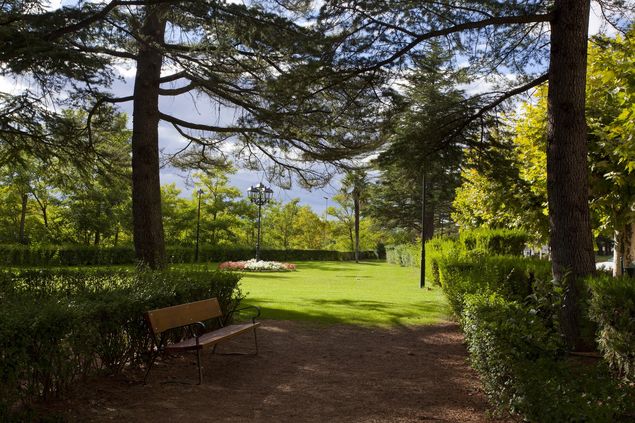 The romantic garden at the Parador
While he went off to fight the Moors and gain wealth, Isabel faithfully waited for him and rejected all other offers. After five years, Diego had not returned, and Isabel was obliged to obey her father and finally marry another. That very evening, however, Diego came back and, despondent, climbed into her bedroom, where he asked for a first and last kiss. Being a pious, and now married, woman, Isabel refused and Diego died of heartbreak at her feet.
The following day, at Diego's funeral, Isabel was unable to contain her own grief. In a fit of emotion, she ran to his lifeless body, kissed him, and fell dead herself. The city was so impressed by the events that the lovers were buried together and, sometime thereafter, a grand mausoleum was built to house them together eternally.
A modern pilgrimage site
Today the tomb of the Lovers of Teruel can be visited at San Pedro Church, where you can also learn all about the impact the tale had on Spanish literature and see the beautiful statues that represent Diego and Isabel.
Access the site from the comfort of Parador Teruel, a Mudejar-style mansion perfectly suited for exploring the Old Quarter's winding streets and stunning Santa María de Mediavilla Cathedral.
Ready to fall in love in Teruel? Contact the Parador today!