A Weekend in World Heritage Córdoba
With its astounding Cathedral-Mosque and Alcázar palace-fortress complex, it's no surprise that Córdoba is one of Andalusia's most iconic locations. Conveniently located less than two hours away from Madrid by high-speed train, it's an ideal weekend escape destination during a holiday in Spain.
Take in the marvels of the City of Caliphs from one of Paradores' luxury and historic hotels' most fabulous locations, Parador Córdoba, a modern building surrounded by a lush orange and palm tree garden, perfectly situated to offer the best views of this magnificent city.
A World Heritage Wonder
Although it was originally founded by the Romans, Córdoba reached its era of greatest splendour under the Moors, who turned it into one of Western Europe's greatest cities, filled with multicultural centres of learning, amazing architectural structures and a remarkably tolerant populace made up of members of the Islamic, Jewish and Christian faiths. Use your weekend to uncover Córdoba's historic wonder, significant enough for UNESCO to designate it a World Heritage City.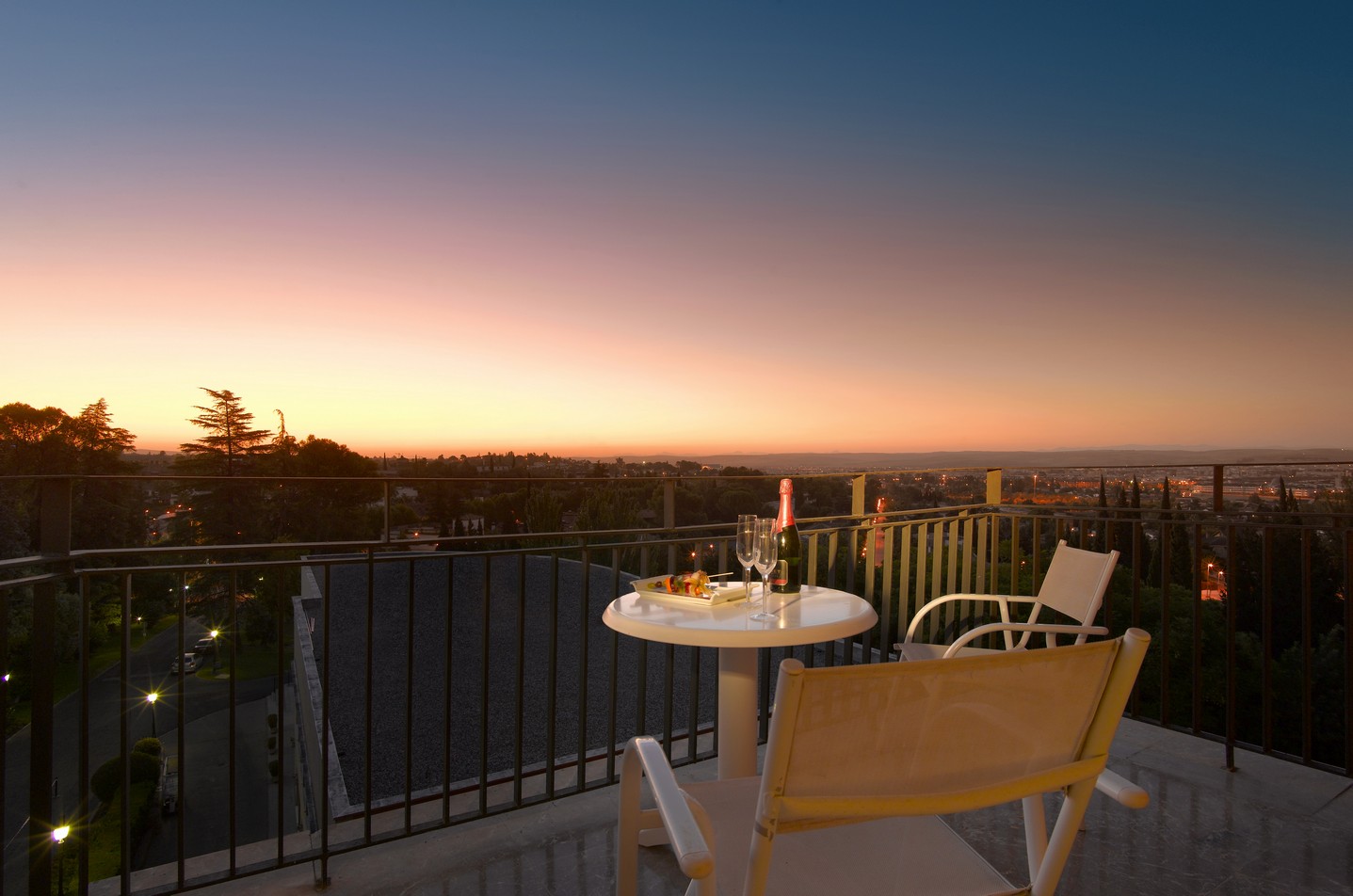 Enjoy the stunning views from Parador Córdoba
Start off at Córdoba's most iconic site, the famed Mezquita, with its legendary hall of striped arches, astounding gold-gilded mihrab, and massive Renaissance nave; over the course of the centuries this structure has served initially as a church, later as a grand mosque, and currently as the city's Cathedral. Later, drop in on the Alcázar de los Reyes Cristianos, originally the palatial home of the Moorish Caliphs, and later the fortress of the Catholic Kings of Spain.
Once you're done exploring, take a dip at Parador Córdoba's pool!
On your second day in the city, take a stroll along the Guadalquivir River, crossing over the Roman Bridge - which dates back to 100 B.C. - before exploring the Judería, or Jewish Quarter, where you can visit Córdoba's synagogue, one of Europe's oldest. Later, lose yourself in the Old Quarter and enjoy the beauty of the city's charming patios and courtyards that are decorated with countless potted flowers.
Live like a Caliph
While in Córdoba treat yourself to the luxury enjoyed by the ancient Caliphs at Parador Córdoba, the city's most exclusive hotel.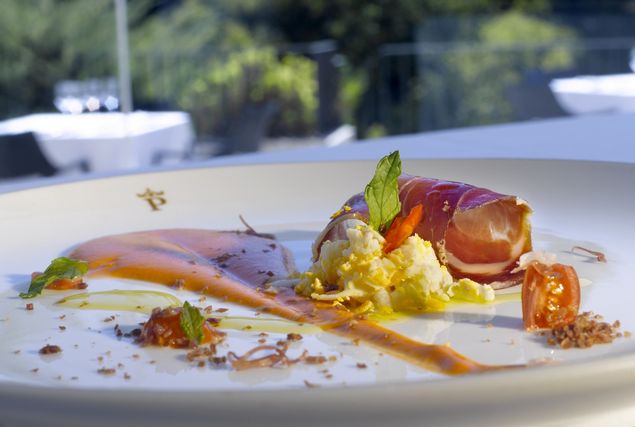 Try out the delicious salmorejo at Parador Córdoba
After a day of exploration, enjoy a refreshing dip in the pool before heading over to the Parador's restaurant for an exceptional, traditional meal of salmorejo (the famed cold tomato purée) or gazpacho blanco (made with almonds), followed by carnerete (mashed fried bread and potatoes) and a dessert of classic pastel cordobés, a puff pastry with sweet pumpkin filling.
Eager to head off on your Córdoban escape?