A Three-Day Escape to Stunning Segovia
If your holiday in Spain takes you through Madrid, you might want to consider taking a detour to Segovia. This UNESCO World Heritage City mixes the charm of its provincial location with the wonder of its many monumental buildings.
Paradores' luxury and historic hotels invites you to spend three days discovering this amazing area, full of elegant castles, spectacular palaces and natural wonders that are sure to please one and all!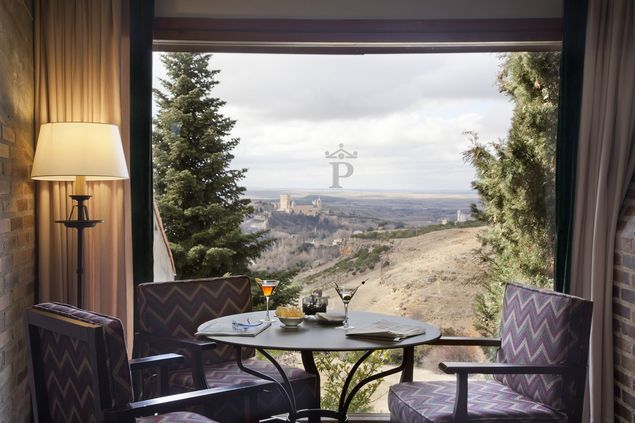 The view of Segovia from the Parador
Segovian splendour
Start your three-day escape with a visit to Segovia's most legendary, monumental sites, setting things off with a visit to the famous Roman aqueduct in the Plaza del Azoguejo. This aqueduct dates back to the 1st century and has been supplying the city with water for centuries. Cut through the city centre to visit the grand, Gothic cathedral, which was one of the last of its kind to be built in Spain and is an architectural wonder.
After a relaxing drink in the Plaza Mayor, continue on to the Alcázar, the royal palace-fortress perched on a cliff overlooking the Castilian countryside and featuring an array of dramatic towers which served as inspiration for Walt Disney when he was designing Sleeping Beauty's castle. In the evening, head back to the Parador for a traditional meal of cuchinillo (roast suckling pig) accompanied by a glass of local tinto (red wine).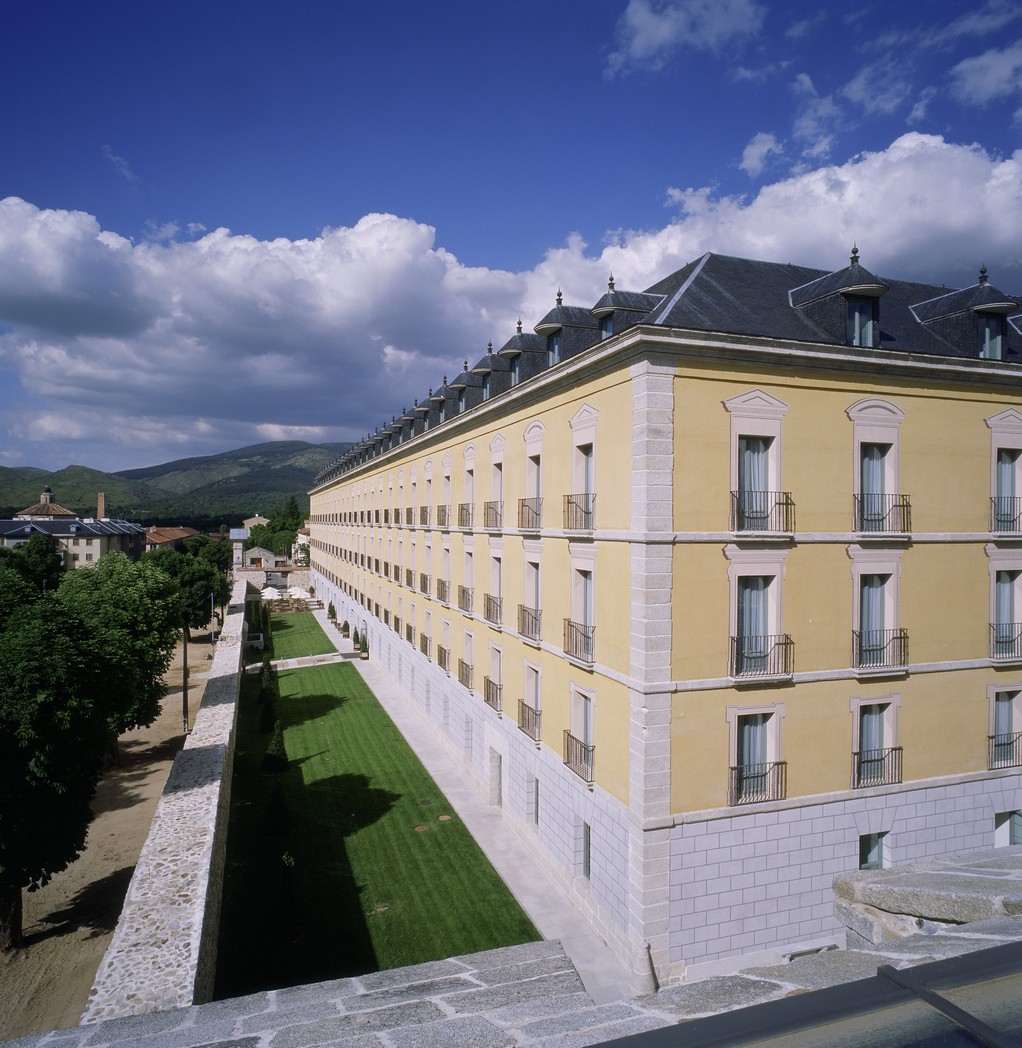 The following day, take up the area's royal connections with a visit to the Palace of La Granja, Spain's answer to Versailles. A fantastic Baroque complex, the palace has endless gardens and truly spectacular, ultra-detailed decorative touches. Check out the famous glass factory and feel free to drop in at Parador La Granja, an 18th century palace building, for lunch. Oven-roasted suckling lamb, cod confit with spinach and Sahagún leeks, and ponche Segoviano (a local marzipan cake) are all on the menu.
Natural wonders
Spend your final day in the area exploring the exquisite natural countryside and classic villages surrounding Segovia.
Nearly encompassed by the Sierra de Guadarrama National Park, visitors have great access to the stunning mountain range that separates Segovia from Madrid, and which is full of incredible sites including the Bola del Mundo, the range's highest point.
Another popular spot is the Hoces del Río Duratón National Park, a lovely riverside area which plays host to towns like medieval Sepúlveda and the nearby walled village of Pedraza.
Ready to spend three spectacular days discovering Segovia and its surroundings? Contact its Parador today!