Celebrate the New Year with UNESCO and Paradores
Care to experience a unique New Year's holiday in Spain? Why not make the most of the trip by discovering the country's most spectacular UNESCO World Heritage Sites?
Ranging from soaring Gothic churches in Salamanca, dramatic cliffside houses in Cuenca and an unbelievably intricate Moorish mosque in Córdoba, your end of the year visit is sure to be amazing. Make it even more memorable with stays at Paradores' luxury and historic hotels' spectacular locations in each of these cities.
Humanity's common heritage
Since 1975 the United Nations Educational, Scientific and Cultural Organisation (UNESCO) has designated places of great cultural significance as World Heritage Sites. Spain is the world's third most important country in terms of the number of these sites within its borders... and certain locations especially stand out!
One such location is the Castilian city of Salamanca, which is home to the exquisite Old Quarter. It is recognised by UNESCO on account of its eclectic mix of historic architecture. Visit its famous university, one of the world's oldest, and stroll through the centre's charming streets. Hear the bells of the 12th century Old Cathedral and the stunning Gothic-Baroque New Cathedral ring in the New Year. Enjoy your visit in perfect comfort at modern Parador Salamanca, set on a cliff above the Duero River and with stunning views of the skyline.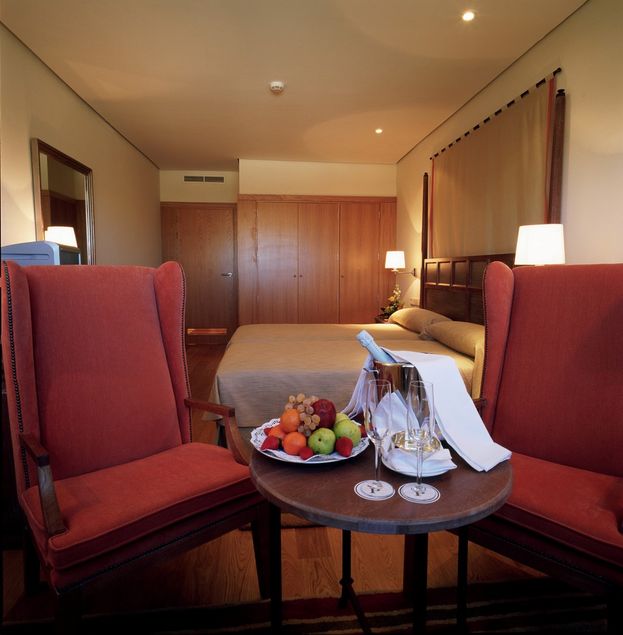 Celebrate the New Year in your room or out of it!
Another option is to drop in on Cuenca, where the Parador, set within a romantic former convent, offers exceptional vistas of the Casas Colgadas, a series of houses that literally hang over a dramatic gorge and date back to the 15th century. UNESCO recognises Cuenca's Fortified City Complex, built by the Moors in the early 8th century, as a World Heritage Site. You will no doubt find yourself dazzled as you walk amongst its narrow streets and discover wonders ranging from the dramatic Gothic cathedral to the Baroque town hall around every corner.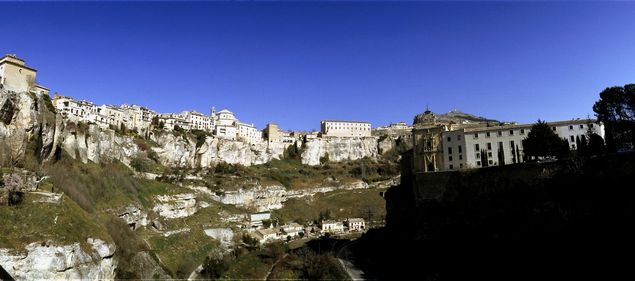 Ring in the New Year surrounded by the famous Hanging Houses
A Moorish delight
For an Andalusian New Year's celebration, head to Córdoba's Historic Centre, home to Western Europe's most impressive array of Moorish architecture. Its jewel, of course, is the legendary Great Mosque, built in the 7th century and converted into a cathedral in the 1400's. Wander around the arcaded hypostyle hall before retiring to Parador Córdoba to start 2015 off with local salmorejo (Córdoba's chilled tomato soup).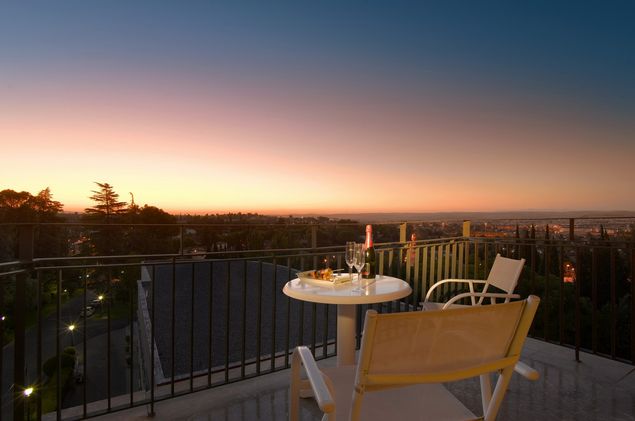 Enjoy 2014's last sunset from the Parador's terrace
Eager to discover UNESCO's most spectacular sites at the year's end? Contact Paradores Salamanca, Cuenca and Córdoba today!