Discovering Spain's Regional Takes on Paella
Paella may be Spain's most internationally famous dish, but travellers may be surprised to discover that there is no such thing as a "standard" paella. Truth be told, there are many, many regional spins on this dish, which originally comes from Valencia's Albufera region.
Make the most of your upcoming holiday in Spain by discovering the many different varieties of paella that exist throughout the country, many of which can be found at some of the most exceptional Paradores' luxury and historic hotels.
A Mediterranean treat
There is much debate as to who, precisely, invented paella. Some believe it to be the evolution of the rice dishes consumed by ancient Roman settlers on Spain's Mediterranean coast; others point to evidence suggesting it was first created by the Moors who lived in the area centuries later. Whichever the case, the first definitive mention of a paella recipe dates back to the 18th century, when it was recorded as being a traditional dish from the Albufera region in Valencia.
Book now at Parador de El Saler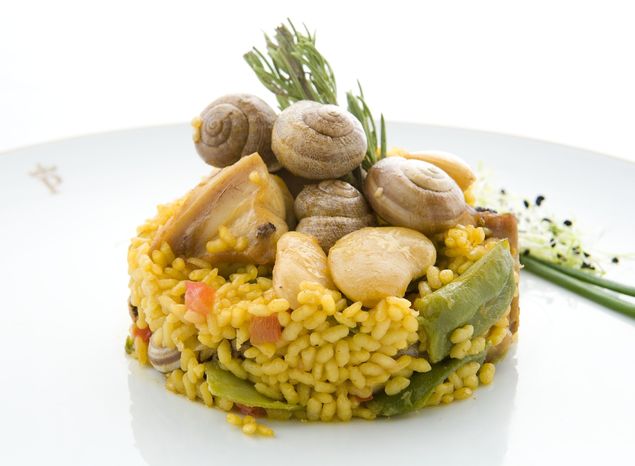 The delicious Paella Valenciana available at Parador El Saler
It is precisely there, at Parador El Saler -a stunning, modern building perched between the Albufera wetlands and the Mediterranean Sea- where you can enjoy some of Spain's best Paella Valenciana, the most traditional version of this dish, made with chicken, rabbit, snails, green beans, tomato, dashes of saffron and, of course, that exceptional local rice.
While this is the most traditional type of paella, the most well-known abroad tends to be the seafood version, which is popular throughout the Mediterranean coast. Employing cuttlefish and squid, as well as different shellfish and cooked in fish broth, it's a scrumptious dish perfect for enjoying on a warm afternoon while listening to the gentle roar of the waves on the beach.
Regional spins
When you can't decide between your traditional, meat paella and the delectable seafood variation, one option is to head to Castellón, where its indecisive citizens invented Paella Mixta -or Mixed Paella- to solve this most difficult conundrum. Employing chicken, rabbit and seafood, it is something of a scandalous deviation for Valencian gourmands, but a very popular option throughout the rest of Spain.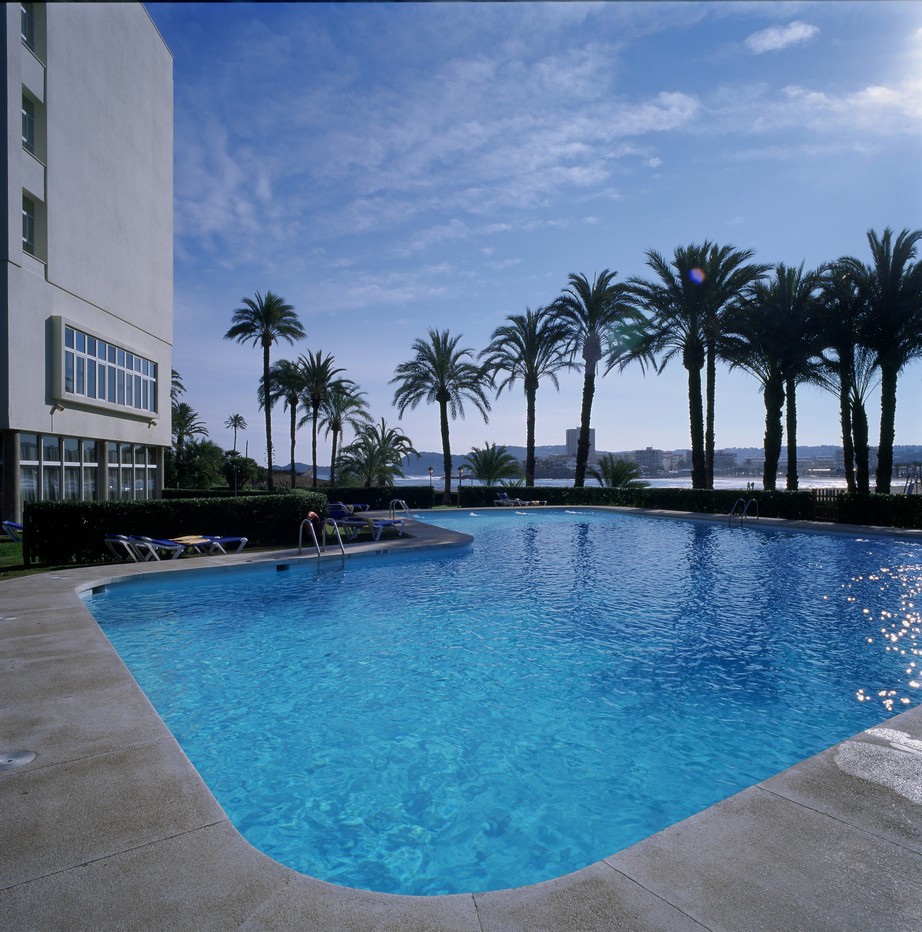 Parador Jávea is your destination for Paella Vegetal!
Alicante, likewise, has its own spin, with its Paella Alicantina notably cooked from a base of seafood and meat broth. For those who wish to avoid meat and fish, Paella Vegetal, like that served Parador Jávea, is another great choice.
Eager to sample all of Spain's spins on this classic dish? Contact Paradores to book your paella tasting-tour today!