A Stunning Work Holiday in Alcalá
Want to mix work with pleasure during your holiday in Spain? Don't fret. With Paradores' luxury and historic hotels, working holidays are a breeze!
For your next productive affair, why not consider Parador Alcalá de Henares? Set in a stately series of historic buildings in the very heart of the fair city's Old Quarter, a UNESCO World Heritage Site; one can comfortably combine the charms of central Spain with the energy of a fully-connected work environment.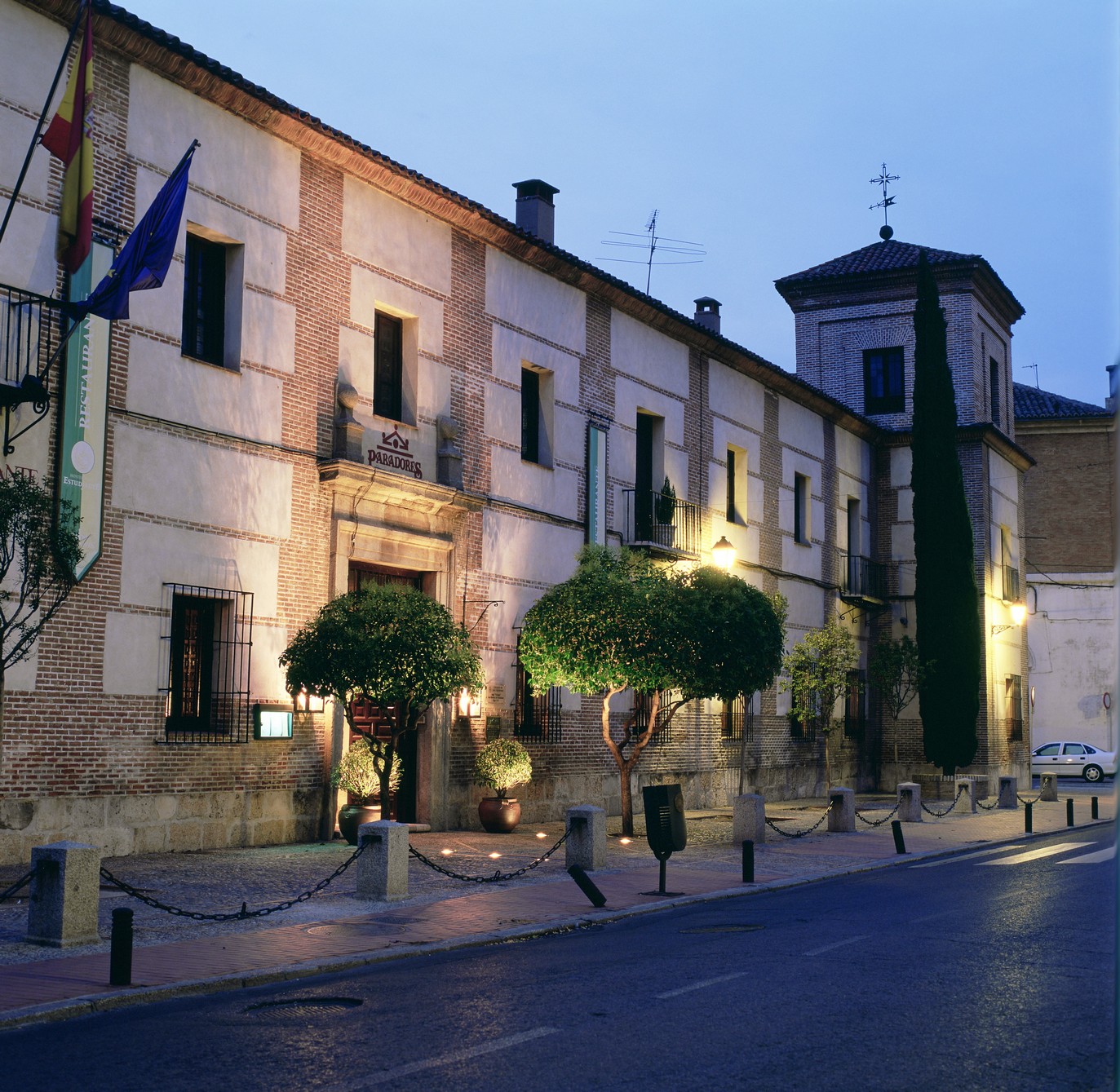 The facade of Parador Alcalá de Henares
Fully stocked work spaces
Located just 26 kilometres from Madrid, and a mere 20 from Alfonso Suárez / Barajas International Airport; the Parador is easily accessed from cities including Guadalajara and Zaragoza, making Alcalá de Henares an ideal spot for your working holiday. The hotel itself is a former 17th century monastery school, combining classical architecture with avant-garde touches of modernism.
The Parador hosts over a dozen different halls, fully equipped and ready to host any number of professionals. Large groups can be comfortably accommodated in the Salón del Paraninfo, which holds up to 318 people at a time, while reduced groups can choose more intimate work spaces, including the Aulas de Griego, Hebreo and Latín.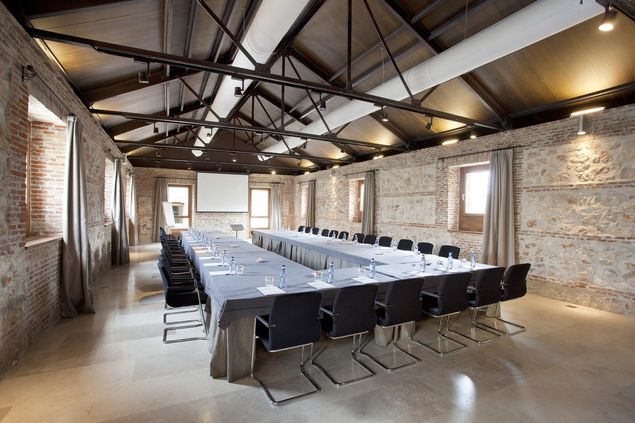 Fully-equipped halls suited for all sizes
Halls are air conditioned and include a wide variety of amenities perfectly suited for productive work sessions such as flip charts, projectors, a wi-fi connection, a wireless PA system, and all sorts of other services upon request.
Perfect for both work and play
Birthplace of Cervantes, Alcalá has long been one of Spain's great cultural capitals. Its cobblestone streets and elegant Renaissance buildings bear witness to the passage of time in this key university city. Take in its sites while here and visit the famous university and the exquisite Archbishop's Palace. You can also spend the day strolling around the peaceful Calle Mayor.
Whatever you do, head back to the Parador in the evening, where two exceptional restaurants await. Restaurante de Santo Tomás, a temple of contemporary cuisine, offers eclectic spins on regional classics, while Restaurante Hostería del Estudiante presents the very best of Castilian cuisine. Treat yourself to migas alcalaínas (paprika fried breadcrumbs with chorizo sausage, bacon and egg), or young beef entrecôte, and don't forget to try the scrumptious convent-style piononos (sponge cake rolls topped with cream) for dessert!
Ready to take on a working holiday in style? Contact Parador Alcalá today!