Say 'Bo Día' to Paradores in Galicia
Galicia, home to several Parador luxury hotels, is a scenic region known for its coastal views, delicious seafood, and Celtic heritage. Its rainy climate lends the region a lush, green landscape much different than the sprawling, sun-baked land found in the south of Spain.
Locals speak Galician in addition to Spanish. In fact, the signs in every city and town throughout Galicia are written in both Spanish and Galician. Visitors to this coastal region who want to try speaking this melodic language should start with the basics: ola means "hello"; bo día means "good morning"; por favor means "please"; and grazas means "thank you".
Seafood is always on the menu here. Polbo á feira, perhaps the best known Galician food, is boiled octopus sprinkled with paprika and salt and drizzled with a healthy dose of Spanish olive oil. Several festivals celebrating octopus dishes are held throughout Galicia.
Other festivals in the region include the Ortigueira Festival, one of the largest Celtic music festivals in the world held in the seaside town of Ortigueira every summer to celebrate Galicia's Celtic roots.

Parador Tui
Along the coast in the south is Tui, sitting right on the border with Portugal. Visitors to Tui should check out its 11th century cathedral, which has both Romanesque and Gothic influences. Parador Tui is a faithful recreation of a tradition Galician country house, with granite walls, chestnut wood beams, and rustic furniture. Eels with garlic and Tui-style Lamprey are both worth ordering in the hotel's restaurant.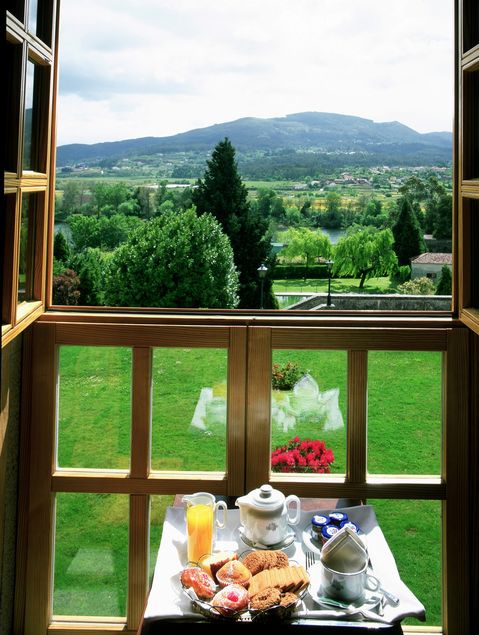 Parador Tui
Parador Ferrol
In the northernmost part of Galicia is Parador Ferrol, where guests can sample the region's famous seafood in the hotel's stately restaurant. Its location overlooking the town's port and river mean that the freshest seafood arrives there every day. The Parador serves regional delicacies such as pulpo a la mugardesa, an octopus dish with potatoes in paprika sauce.
Guests might also want to try the town's soup, sopa ferrolana, which according to tradition is served as the last course before dessert. Also, rape a la corunesa is a tasty monkfish dish prepared in a style developed in neighbouring La Coruña.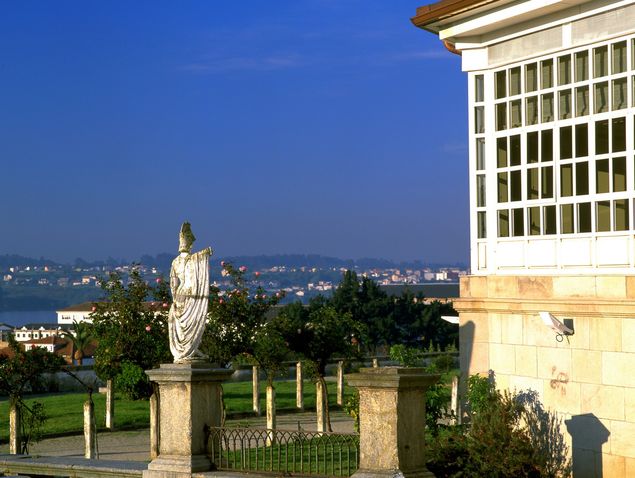 Parador Ferrol
Parador Pontevedra
Further south along the rocky coastline is the port town of Pontevedra, which boasts the gorgeous convent of San Francisco and several lovely plazas. Those who wish to stay a night or two should make their way to Parador Pontevedra, which is right in the town's historic centre.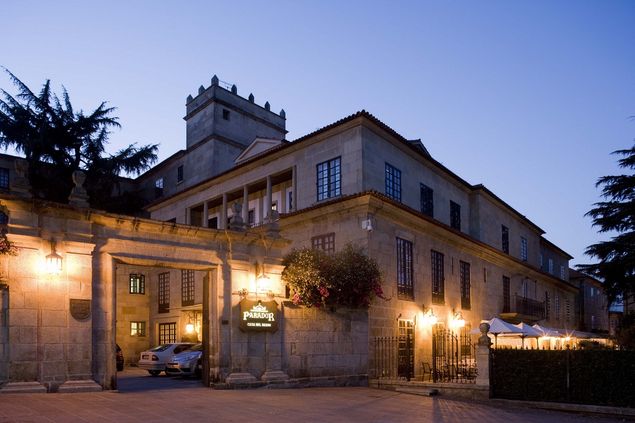 Parador Pontevedra
Which part of Galicia do you want to visit first?