Taking place over the late summer and through mid-autumn, harvest season brings the best of local tradition to life throughout Spain's major wine producing regions. Why not give your holiday in Spain a special flavour with a visit to the Arlanza wine country, where you can get to know these exceptional wines at the annual harvest festival.
Familiarise yourself with traditional wine producing methods, participate in tastings and enjoy an especially elegant visit with a stay at Parador Lerma, one of Paradores' luxury and historic hotels' most exceptional locations.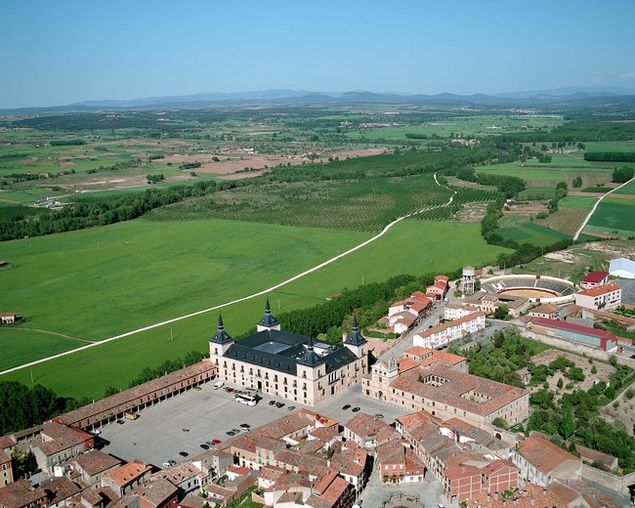 The countryside surrounding Parador Lerma
Discovering Arlanza wines
Harvest takes on new meaning in the Arlanza region, home to the eponymous Denominación de Origen (geographic quality control classification), which covers 67 municipalities throughout the provinces of Burgos and Palencia, following the course of the Arlanza River across these northern lands. Shaped by the long, dry summers and icy winters, both red (Tinta del País, Garnacha, Mencía, Cabernet Sauvignon, Merlot and Petit Verdot) and white (Albillo and Viura) Arlanza varieties are prised throughout Spain.
The grapes that are the source of these glorious beverages are celebrated during the annual Arlanza Harvest Festival, held in Herrera de Valdecañas each fall. With streets and balconies bedecked with banners, the festivities are set off each year with the symbolic, manual pressing of the grapes, followed immediately by the sampling of the season's first mosto (freshly-pressed grape juice).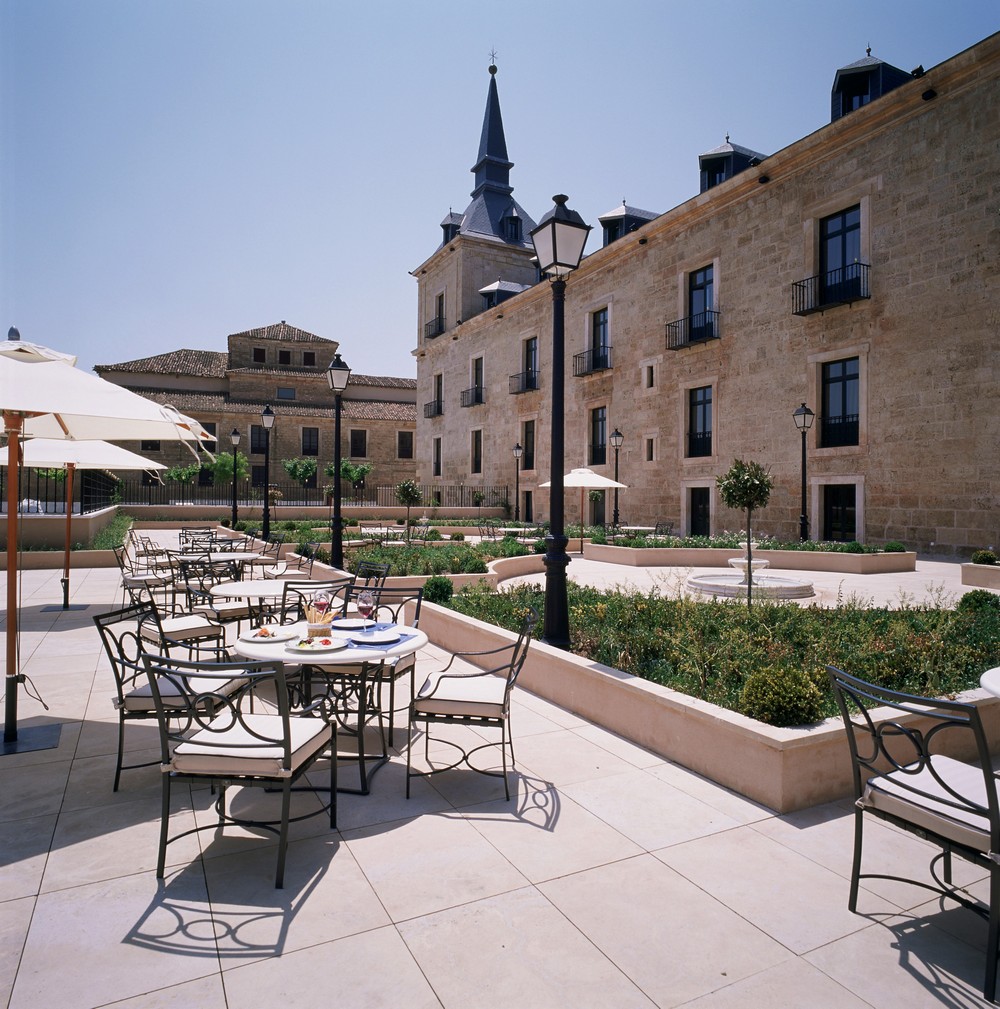 The terrace at Parador Lerma
Later, carts full of freshly harvested grapes parade through the streets while hearty country meals are served with a wide variety of local, Arlanza wines. If you attend, make sure that you take one of the guided tours of the town before enjoying a glass of tinto (red wine) as you watch local groups perform traditional, regional peasant dances.
Refined beauty
Take on the northern wine country from Parador Lerma, the former ducal palace that dominates this idyllic Castilian town. With its iconic central, columned courtyard and refined interiors, you're sure to feel like a noble lord as you wander around its halls.
After a day exploring local wineries that devote themselves to Arlanza wines (like Palenzuela Ladrero's Pagos de Negredo and Bodegas González Vegas, Torquemada's Esteban Araujo, and Herrera de Valdecañas' Basilio Varas winery), head back to the Parador's restaurant for a scrumptious meal of roast suckling lamb, Burgos cheese and cañas de duque (pastry stuffed with vanilla custard).
Ready to discover the wonders of the northern harvest? Contact Parador Lerma today!