Take a Dip in Paradores' Best Pools
"¡Qué calor!" ("It's so hot!") is a phrase that you're likely to hear during your summertime holiday in Spain. The splendid Spanish sun that makes this the land of fresh oranges and glowing red tomatoes can be somewhat less thrilling when noontime comes around. It's not surprising that more than a few visitors yearn for a place to take a refreshing dip!
Fortunately, Paradores' luxury and historic hotels often feature exceptional swimming pools, ideal for cooling off. Plan a perfect combination of tourism and poolside thrills with visits to Paradores' finest pools, located at Parador Cádiz, Parador La Gomera and Parador Mojácar.
An Andalusian delight and a Canary Island idyll
Parador Cádiz is the perfect place from which to explore this beloved Andalusian city, considered to be one the world's oldest, and a veritable wonder of colonial architecture. Spend the morning exploring the Old Quarter, and once the weather heats up, head back to the Parador for a swim in the pool, a sleek marvel that matches the rest of this modern, steel and glass wonder on the very banks of the shore. Dry yourself off on one of the lounge chairs and enjoy a traditional vino fino (fine wine) before visiting the spa for a relaxing massage. How's that for a perfect pool day?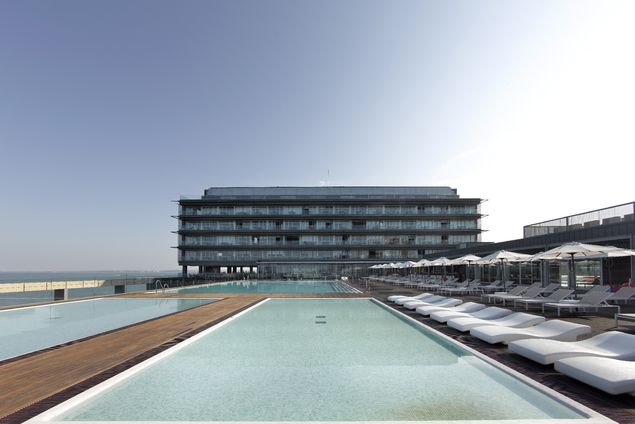 Parador Cádiz
If an insular paradise is more to your liking, hop on a flight to La Gomera, where the Parador welcomes you with open arms and spectacular views of the Atlantic. Your poolside experience here is one of a kind, set on a terrace-like expanse overlooking the water, with the distant glimmers of the island of Tenerife and Mount Teide on the horizon. After a morning's hike through the Garajonay National Park, spend the day lounging in this idyllic location and let your cares drift away with the soft island breezes.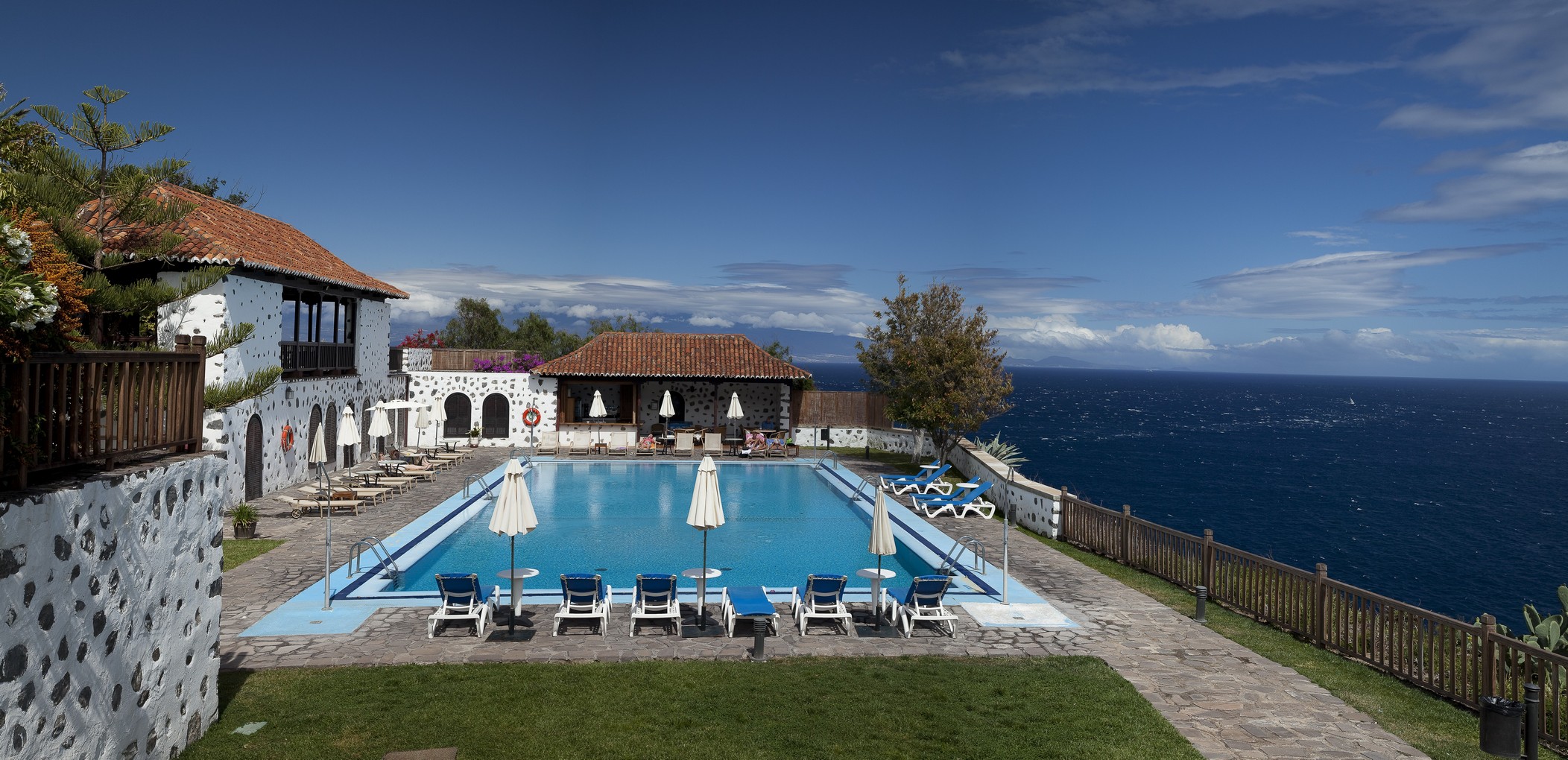 Parador La Gomera
Mediterranean escape
Another stellar pool awaits in Mojácar, the charming Andalusian town set between the Sierra Cabrera Mountains and the Mediterranean Sea. A place blessed by year-round perfect weather, Parador Mojácar boasts a sparkling swimming pool that captures the very best of southern Spain, and is an ideal spot to bring the kids to! The hotel hosts a summer mini-club for young guests, keeping them entertained while you check out the whitewashed village and coastline.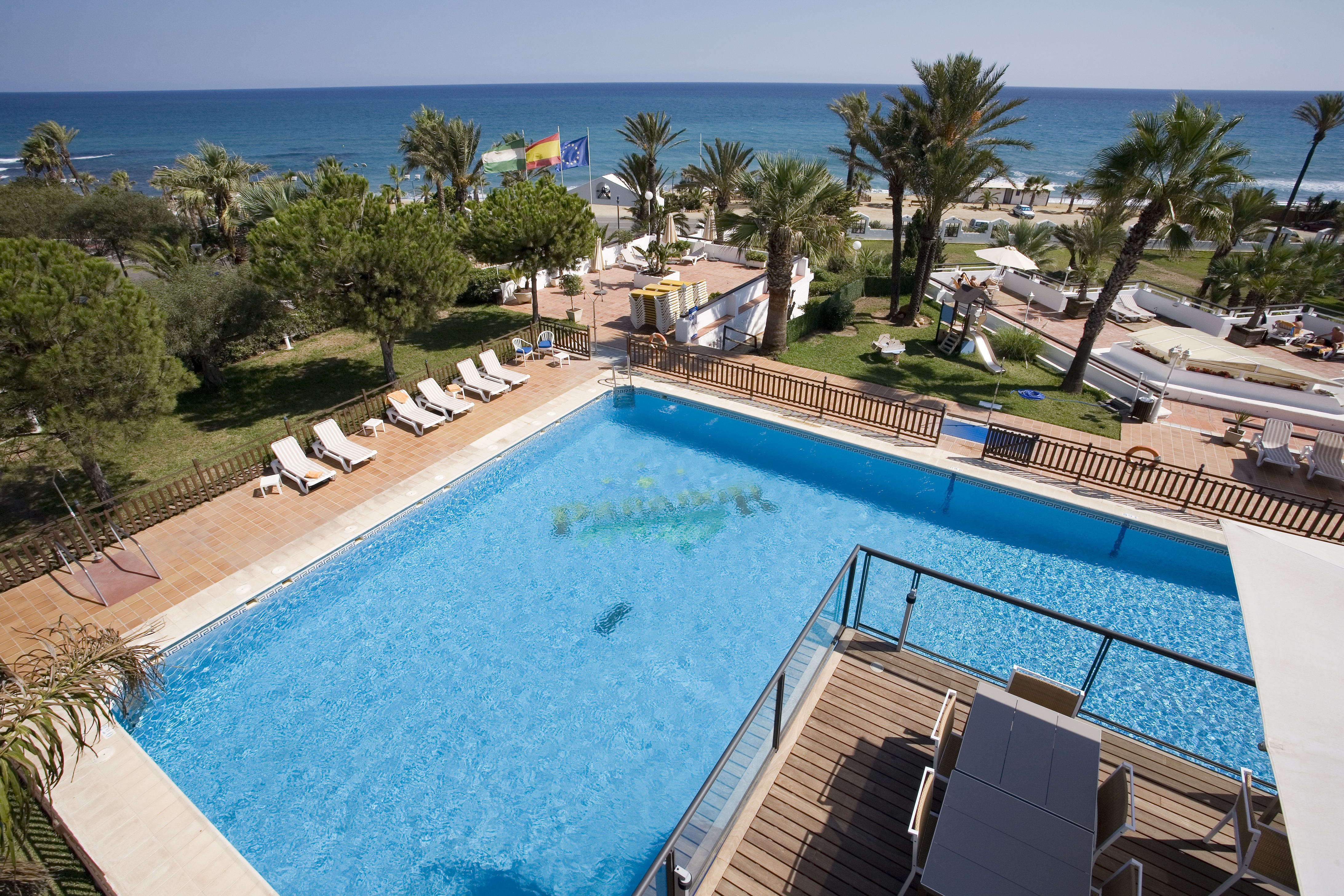 Parador Mojacar
Ready for your swim? Contact Paradores Cádiz, La Gomera and Mojácar today!