An Internationally-Themed Wedding in the Heart of Provincial Galicia
When the time came to marry, María and Marcos knew that they wanted someplace magical from which to set off on a life together full of international adventures. This must be why they chose a timeless location which just happens to boast one of Paradores' luxury and historic hotel's most stand-out establishments: Parador Vilalba, a stunning, medieval fortified tower complex in the heart of Galicia.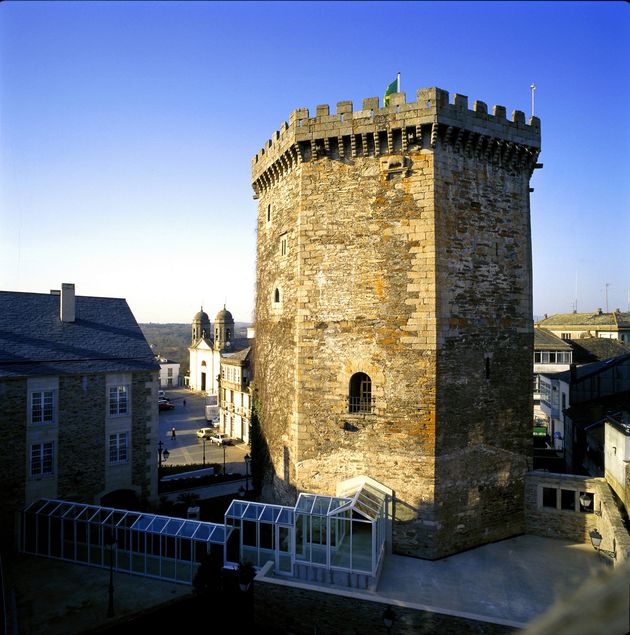 Parador Vilabla
In the midst of this magical setting, guests came together to celebrate the happy couple's wedding and symbolic voyage together. Let's take a peek at the festivities... Perhaps you'll find inspiration for your own romantic holiday in Spain!
Destination: lifelong love
Set in the heart of a peaceful village in northern Galicia, with great access to La Madalena's river beach and the Xistral Mountains; Parador Vilalba's fortified tower stands out amongst the area's rolling green landscape. Given the setting and surroundings, it's no surprise that María and Marcos selected this as the place to celebrate their union.
When choosing their theme, María and Marcos decided upon their common passion for international travel, and the wedding planners took this idea and ran with it. The Parador helped make guests feel as if they were part of the journey, filling its corners will all sorts of decorations evoking the theme: vintage signs, globes, world maps, tickets and postcards were everywhere you looked.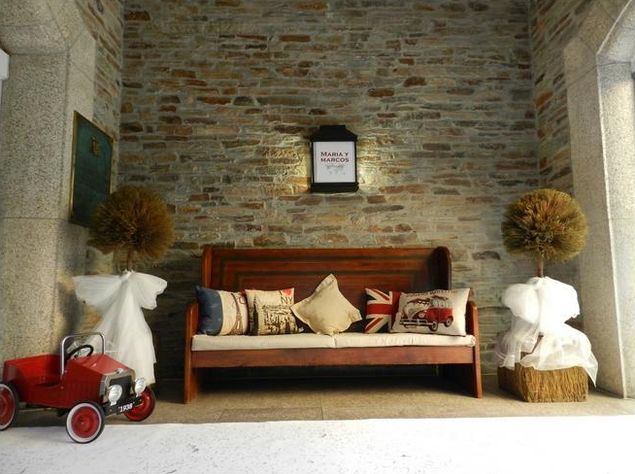 Travel.-themed decor at the Parador
The seating plan arranged guests according to international destinations, while the bar was laden with cameras, postcards and maps, as well as fresh lemonade for the bridal party. After dinner, they were delighted to discover that the adorable wedding cake featured the happy couple scaling a pile of retro suitcases. No doubt the sweet contents made those bags a pleasure to unpack!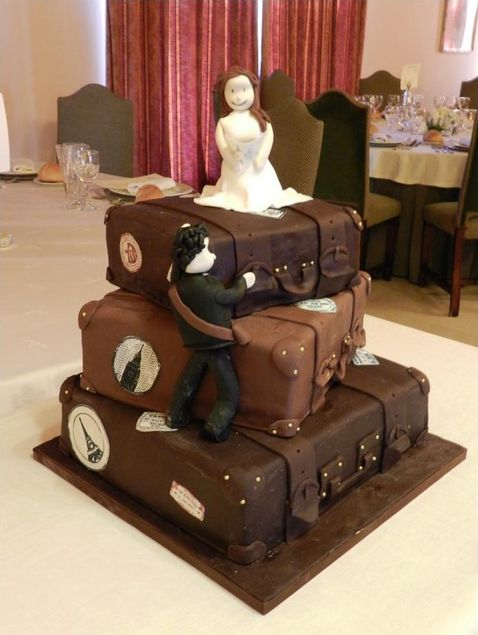 Unique wedding cake
A romantic soiree
The reception area featured a candy bar with which guests could keep themselves fully powered for an evening of dining and dancing. Meanwhile, the outdoor space hosted a cigar bar for those seeking to relax and enjoy the fresh Galician air.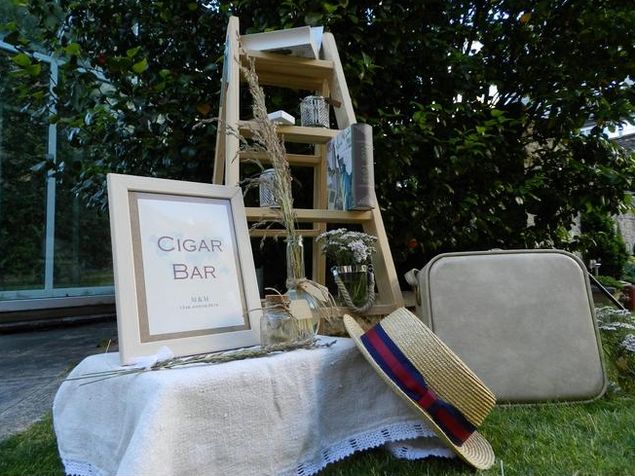 Even the cigar bar followed the theme!
Marcos, María and the rest of their bridal party enjoyed the event to the fullest, celebrating love in the shadow of Parador Vilalba's ancient tower. May the happy couple's union be as timeless as the structure that hosted its celebration!
Eager to celebrate your own, special event in this delightful Galician locale? Contact Parador Vilalba today!