Set in Spain's northwestern border with Portugal, the historic city of Zamora is one of the country's best kept secrets, with exquisite examples of Romanesque architecture, stunning natural surroundings and hearty Castillian cuisine on hand to delight visitors of all sorts.
Reserve three days of your upcoming holiday in Spain to explore this charming outpost on the Douro River and, courtesy of Paradores' luxury and historic hotels', stay at Parador Zamora, located within a stunning palace in the heart of the Old Quarter.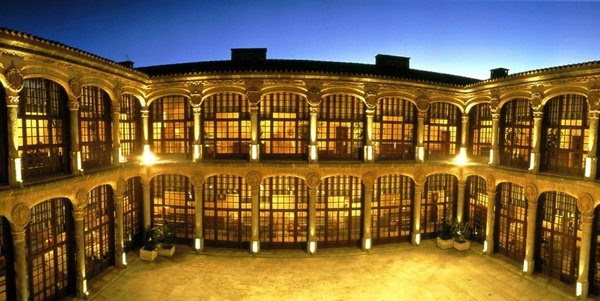 The patio of Parador Zamora at night.
An historic tour de force
After checking in to Parador Zamora -a 15th century palace-, wander over to the city's Cathedral, one of Spain's finest examples of Romanesque architecture. Dating back to the 12th century, the building stands out for its multi-domed tower, Mudéjar elements and an exceptional collection of Flemish tapestries. Spend the rest of the day wandering the city's famous defensive walls and head down to the Douro River to watch the sunset from the Mirador del Troncoso, from which you can see the Puente de Piedra, a charming medieval structure.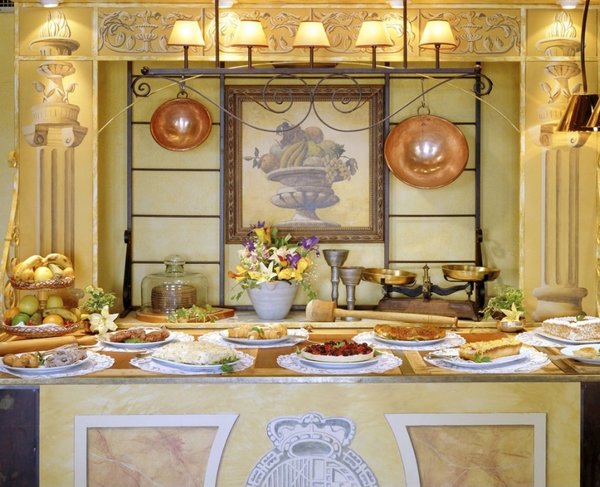 Enjoy Parador Zamora's scrumptious breakfast buffet.
After enjoying the Parador's breakfast buffet the following morning, continue discovering Zamora's jewels with a visit to San Claudio de Olivares Church, another Romanesque treasure which is a Spanish Historical-Artistic Monument.
In the afternoon, head out to neighbouring Toro in order to take in the region's beautiful natural landscapes and visit the Colegiata de Santa María la Mayor, a 12th century wonder renowned for its delicate statues and bombastic porticos. While here, make sure that you enjoy some local black pudding and some of the Toro wine, as the town is famous for its tinto.
Noble relaxation
On your final day, take a stroll through the picturesque Plaza Mayor before visiting the ruins of Zamora's Castle, where you can reimagine the city's medieval glory days. The structure offers great views of the city, and you can relax in the surrounding park. While here, take in the works of local sculptor Baltasar Lobo -a noted disciple of Constantin Brancusi- at his museum, located within the Castle itself.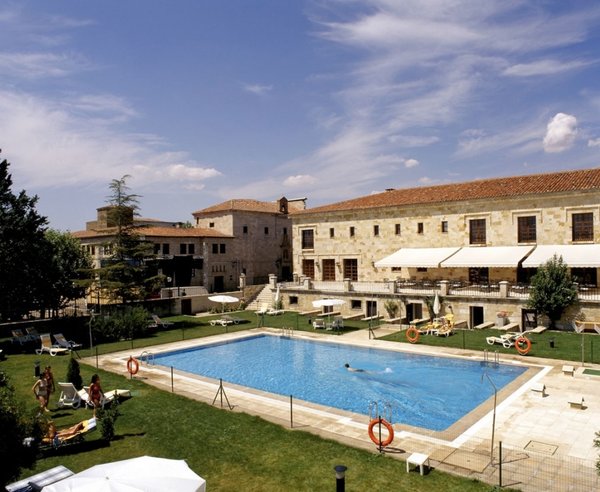 Cool-off after a day exploring by relaxing at the pool!
In the afternoon, head back to the Parador for a refreshing dip in the pool and a dinner of regional staples including arroz a la zamorana (pork and paprika rice), bacalao a la tranca (garlic paprika cod) and classic rebojo zamorano (a local spin on the cupcake).
Ready to discover Zamora? Contact the Parador to book your visit today!