Explore UNESCO World Heritage Cities With AVE
Discovering UNESCO's World Heritage Cities during your holiday in Spain is a breeze thanks to the famous AVE high-speed trains! Quick connections carry you to Alcalá de Henares, Toledo and Segovia in record time, making excursions to these magical locations stress-free affairs.
Besides incredible history, marvellous art and amazing architecture, all three cities host grand Paradores' luxury and historic hotels. Drop what you're doing and head for the station. All aboard for an unbelievable stay in the globe's most fascinating destinations!
A short jaunt away
Located just 26 kilometres from Madrid, Alcalá de Henares is Spain's literary capital, birthplace of its most famous author, Miguel de Cervantes, of Don Quixote. Its stunning Old Quarter is an eclectic mix of Renaissance and Baroque buildings, a spot that has played host to luminaries including Francisco de Quevedo and Saint John of the Cross. Today you can discover this UNESCO-recognised jewel from the comfort of Parador Alcalá de Henares, a 17th century monastery school right in the heart of the city, an elegant building with exceptional amenities.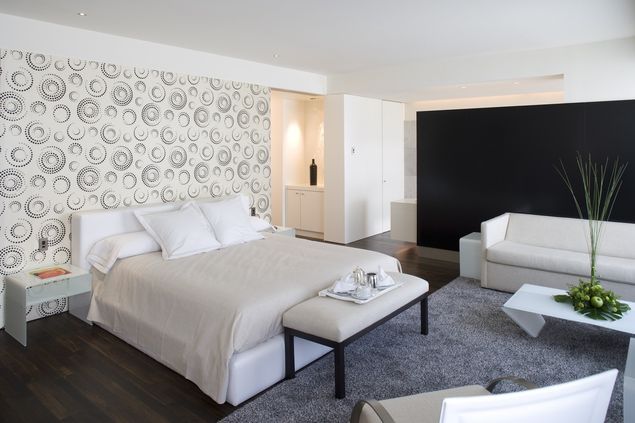 One of the many comfortable rooms at the Parador
Another option is to hop on the AVE's Madrid-Toledo line, which leaves you in the Imperial City in 33 minutes. Explore the grand Alcázar, lose yourself in the monumental Gothic cathedral, and view the same glorious panoramas that artists like El Greco once enjoyed. This is a place to let yourself wander around and soak up history, indelibly shaped by three major cultures: Islamic, Jewish and Christian. Parador Toledo is your home away from home here, with exceptional vistas over this eternal city, and a restaurant that offers the very finest regional cuisine, including perdiz a la toledana (partridge braised in wine) and ponche toledano (sponge cake topped with marzipan).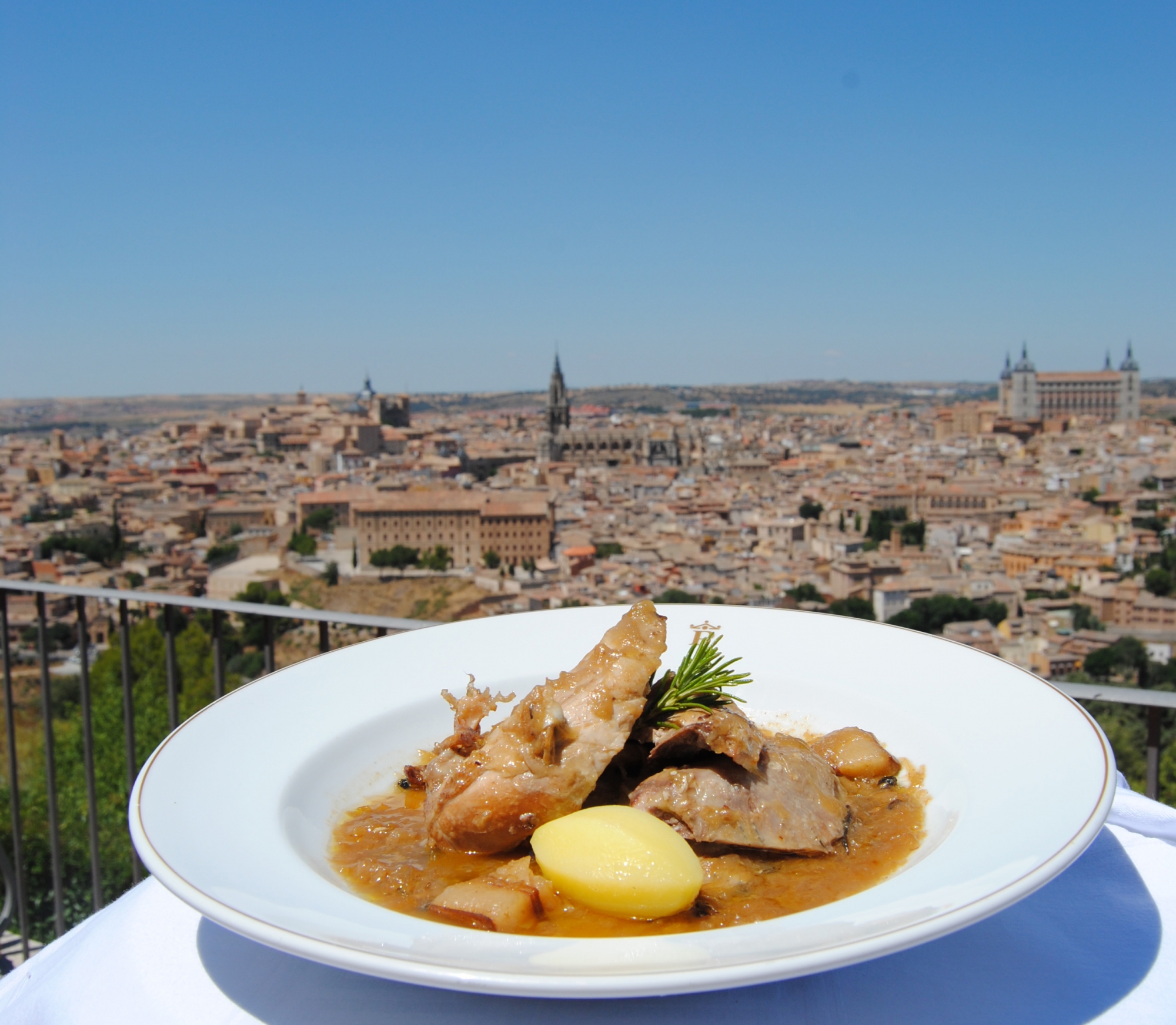 Partridge braised in wine at Parador Toledo
Segovian idyll
If you seek castles in Spain, take the Madrid-Valladolid AVE line and descend at Segovia, one of the country's most picturesque cities.
From your base at Parador Segovia you can visit sites including the age-old Roman aqueduct and the Segovian Alcázar, a romantic tower palace-fortress that served as Walt Disney's inspiration for Sleeping Beauty's castle. Visit its bombastic cathedral, wander around the ramparts, and fall in love with this classic Castilian town.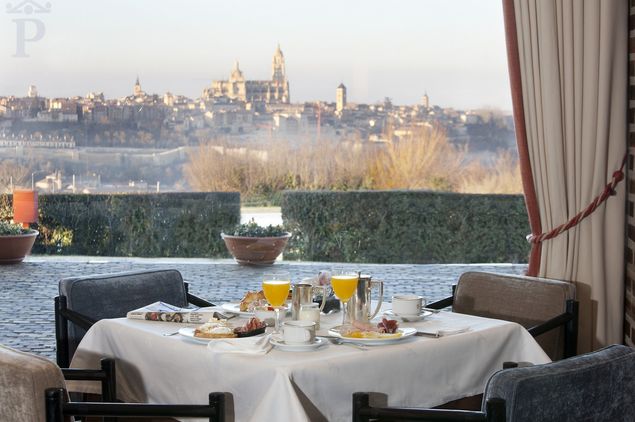 Have breakfast with a view of the cathedral
Ready to discover the best of Spain by rail? Contact Paradores Alcalá de Henares, Toledo and Segovia today!