The Sweet, Sweet Taste of Rice Pudding
The exceptional regional cuisine offered at Paradores' luxury and historic hotels ensures that guests dream of the delicacies they enjoyed during their holiday in Spain for years afterwards.
Let your tastebuds transport you back to Spain by recreating Parador Cangas de Onís' signature dessert, Azucena's caramelised rice pudding. One taste of this delectable treat and you'll feel as if you're wandering about the banks of Asturias' Sella River again!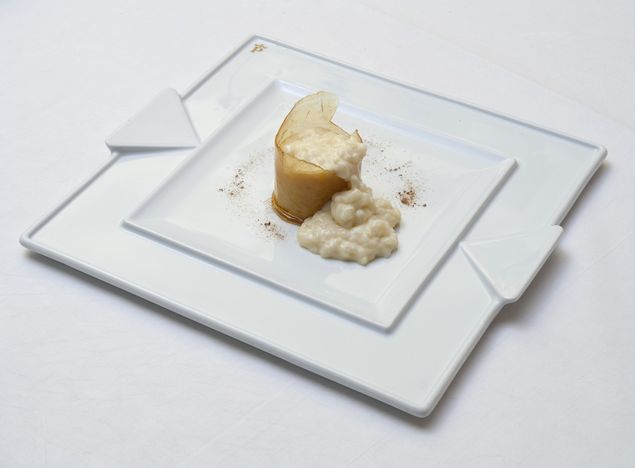 Arroz con leche caramelizado from Parador Cangas de Onís
A regional delicacy
The famous rice pudding requires the following ingredients:
1.5 litres of milk
0.5 litres of water
125 grams of rice
2.25 grams of butter
2.25 grams of sugar
1 cinnamon stick
1 lemon peel
A pinch of salt
A splash of anise
Start off your dish by pouring the milk in a saucepan with the lemon peel and the cinnamon stick. Let the mixture boil for at least 15 minutes in order to acquire the proper, zesty flavour. Meanwhile, boil half a litre of water with a very small pinch of salt in a saucepan, add the rice and stir until it absorbs the water.
Afterwards, add the milk onto the rice, using a strainer to prevent the lemon peel and cinnamon from falling in. Bring it down to a low heat and stir the mix sporadically over the next hour or so to prevent the rice from spoiling.
Once the rice is soft it's time to add the sugar and butter. From this point onwards, stir continuously, as you need the rice to thicken without the milk separating.The key is to produce a thick cream. When this is accomplished, remove the rice from the heat, let it cool, and then place it back on the stove at a very low temperature. Add the dash of anise, stir, and allow it to cool once again.
Prior to serving, sprinkle a bit of sugar on top of the prepared dish and caramelise the sugar for a flawless presentation. ¡Buen provecho!
Asturian paradise
If you're seeking to enjoy this delicious rice pudding in the spot from which it originates, make sure that you visit Parador Cangas de Onís. Located on the banks of the Sella River and surrounded by the Picos de Europa mountain range, this stunning former monastery offers guests absolute peace and incredible views of the unique landscape.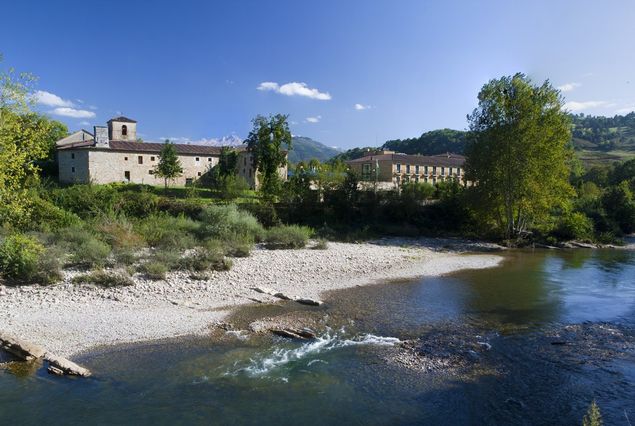 The beautiful landscape surrounding Parador Cangas de Onís
Eager to wander its halls and enjoy its cultural, natural and culinary wonders? Contact Parador Cangas de Onís today!