Parador Benavente: Spanish History with a Tower View
The northern Spanish city of Benavente may be small, but its history is long and rich. Luxury hotel Parador Benavente, which occupies the grounds of a fortress built on the orders of King Ferdinand II of Leon in the 12th century, has borne witness to much of the city's past.
Located in the province of Zamora in the rolling plains and mountains of Castille and León, Benavente sits at the junction of three rivers on a fertile meadow. This has made the historic Spanish city a desirable place to settle throughout the centuries.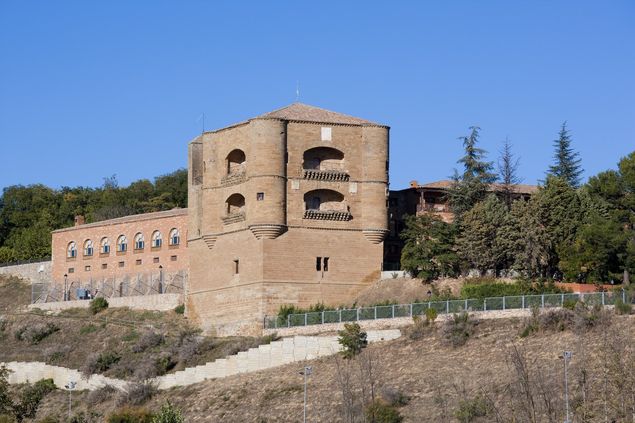 Parador Benavente
History in Benavente
Benavente plays a big role in Spanish history. By the 12th century, Benavente had already hosted several different groups of settlers such as the Romans, and was known by the name of Malgrat. King Ferdinand II of Leon, who renamed it Benavente, led a campaign in 1164 to repopulate the city as part of the long process of reconquest from the Moors, who ruled North Africa and most of the Iberian Peninsula for many years.
During that campaign, construction began on the beautiful church of Santa Maria del Azogue and the Romanesque church of San Juan del Mercado, both of which still stand today in Benavente.
Some 60 years later, the city was the scene of a very important event in Spain's history - the Concordia de Benavente, which united the kingdoms of Leon and Castille under King Ferdinand III. This kicked off the process of unification of the different kingdoms of the peninsula, which led to Spain as we know it today.
During the Spanish War of Independence from France, the foundations of Benavente and its fortress were shaken by the attacks of the Napoleonic troops, which affected many of its principal buildings. Despite the damage, in the 19th century the town became an important administrative, legal and electoral centre, and in 1920 it was granted the title of City by King Alfonso XIII.
Parador Benavente
The 12th century fortress, whose grounds the Parador Benavente occupies, was enlarged by the Count of Benavente and became a castle-palace in the 15th and 16th centuries. All that remains of the original building is the imposing Renaissance Caracol Tower, which was declared a national monument in the 1930s.
Suite at Parador de Benavente
The impressive tower, which combines Gothic and Renaissance styles, has two facades with arches and galleries, while inside is a magnificent Mudejar panelled ceiling. Today, it serves as a function room for guests at the hotel. Sitting in the centre of the city, this splendid Parador is not only surrounded by history, but a part of it!