Discovering Spain's Olive Fortune
Use your holiday in Spain to discover the province of Jaén's best-kept secrets: fantastic olive groves and the spectacular olive oil that they produce. This glorious, golden matter is prized throughout the gastronomic world thanks to its richness and exceptional flavour.
Discover the intricacies of this delicious oil with Paradores' luxury and historic hotels' outpost in Úbeda, a UNESCO World Heritage City with a treasure-trove of Renaissance architecture.
The golden glitter of olive oil
Get in on Spain's "gold rush" with a stay at Parador Úbeda, from which you'll visit the San Francisco Oil Press in nearby Begijar, a fascinating complex devoted to the extraction of the world's finest olive oil.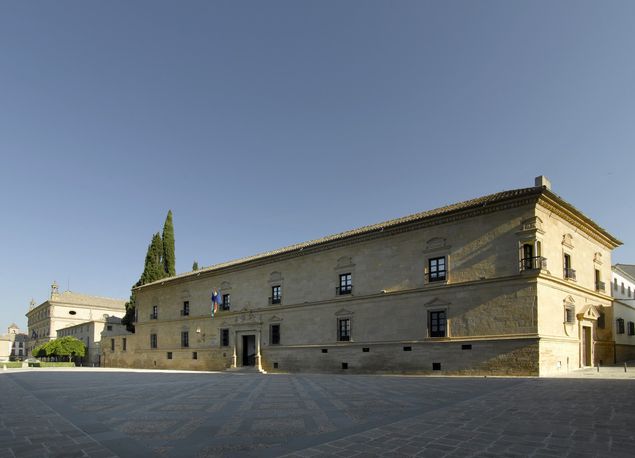 Parador Úbeda
A comprehensive course in olive oil culture awaits, beginning with a tour of the complex, explanations regarding the gathering, selection and pressing of the olives, as well as the bottling processes that enable this glorious manna to be shipped around the world.
After the tour, guests will be treated to an olive oil tasting session, during which they will sample 'Olive Essential' Extra Virgin Olive Oils, the finest of their kind.
A Renaissance jewel
Located in a 16th century palace in the centre of this UNESCO World Heritage City, Parador Úbeda is the perfect spot from which to uncover this Renaissance wonderland's best-kept secrets. Spend the day wandering around and taking in all the sights, from the noble Palacio de las Cadenas, named in honour of the decorative chains that once decorated its façade, to the Hospital de Santiago, the ancient hospital whose graceful halls and soaring bell towers now serve as the city's Conference Hall. Make sure that you don't miss out on religious monuments like the Capilla del Salvador, which contains the elegant tombs of the city fathers.
Another option is to head out to nearby Baeza, also recognised for its spectacular architecture, where you can view the Plateresque town hall and the Cathedral, built over a Moorish mosque in the Gothic style.
After a day visting Úbeda and Baeza, relax in the Parador's courtyard before enjoying a traditional Andalusian meal in its restaurant. Classic regional staples like stewed lamb and Andalusian-style cod are delicacies, and you can continue the olive-themed flavour of the visit by enjoying some refreshing olive oil ice cream for dessert.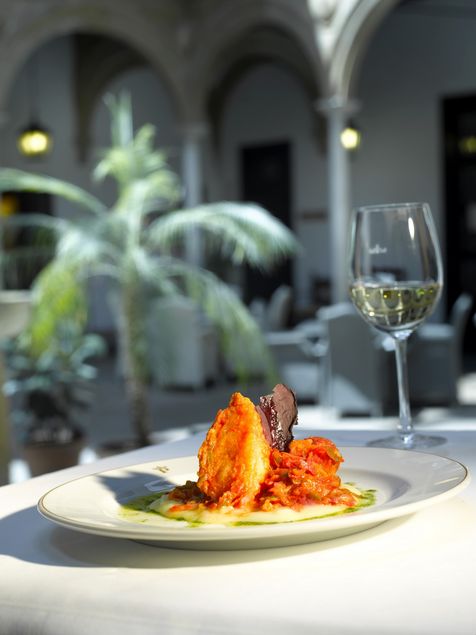 Andalusian-style fried cod
Ready to discover Úbeda's olive-enthused charms? Contact the Parador today!