Everyone doesn't like the fact of going on vacation and experiencing rainy days. You always expect the place you go to have a good weather and nice temperatures to enjoy tourism comfortably. However, even if it rains, you don't have to worry about it. There are still so many things that can be done and it doesn't have to mean that you won't have the best time. What can you do if it rains during your stay at our Paradores hotels?
Sometimes we go to a hotel that we love because of its installations and decoration. However, when we go to a new place and we want to visit everything around, we do not leave some time to spend at that marvellous hotel. That's why, in case the weather is not good and you cannot enjoy your time in the outside, you can use that time to enjoy the common areas of the hotel.
If you are at the Parador de León, you can walk around its long corridors and enjoy its architecture. If you prefer, you can enjoy a relaxing cup of tea next to the chimney at the Parador de Cangas de Onís, or spend some peaceful time reading on a comfy sofa or maybe planning your next day activities at the courtyard of the Parador de Arcos de la Frontera.
Of course, the restaurants and cafeterias of our Paradores will be so glad to receive you if it is raining in the outside. Maybe it's time for you to explore the gastronomy of the region: try some tapas, drink some coffee, enjoy a glass of Spanish wine... Anything you may want!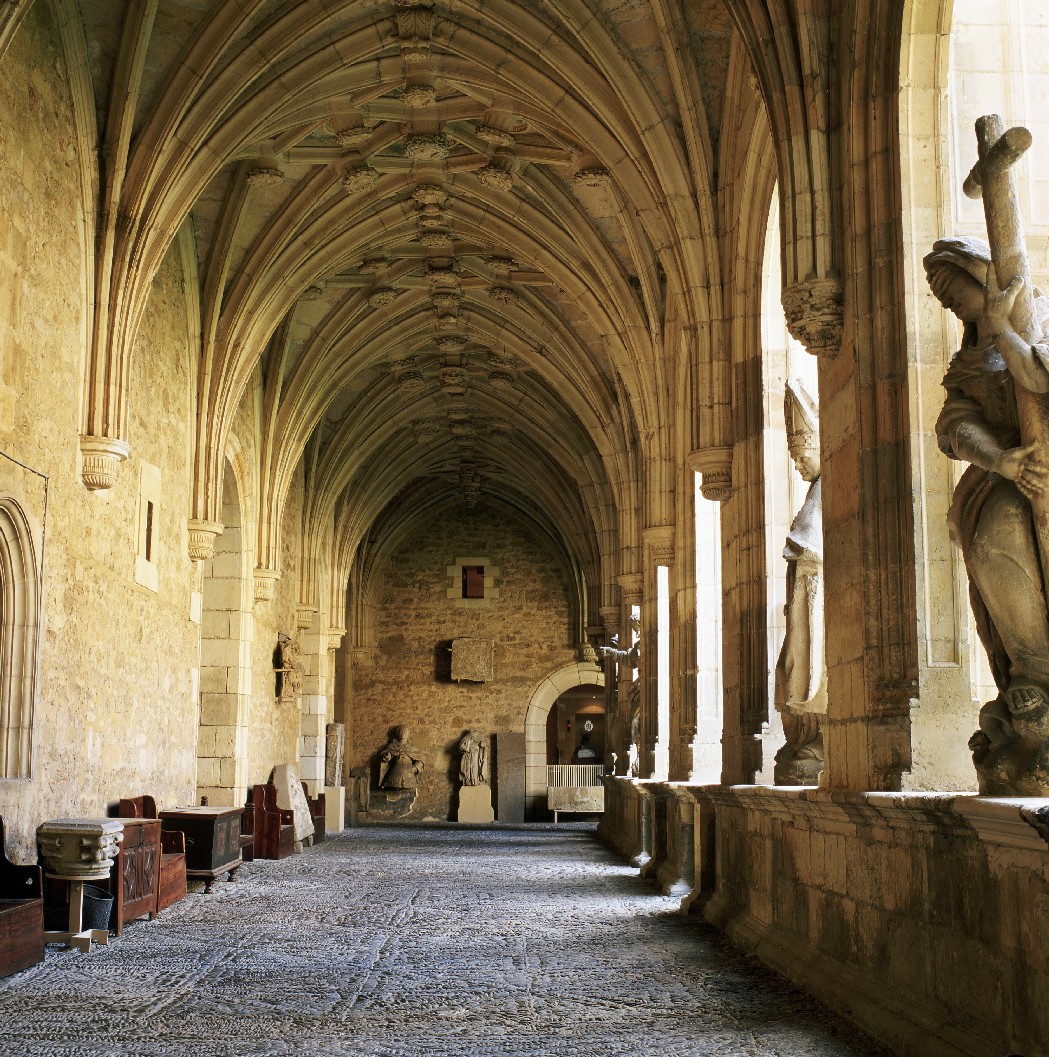 Parador de León
Relax yourself at Paradores Spas
Who doesn't like to feel warm while it is being so cold in the outside? We all do! One way to do it is by going to a spa. Relaxation, disconnection and peace. Some of our Paradores hotels, such as the Parador de Corias or the Parador de Lorca have spas for you to enjoy. Instead of getting wet by the rain... get comfortably wet by some of the best spas! You can also enjoy the different therapies and beauty treatments that are available at those spas. You will forget about the bad weather and just concentrate on having a good time with yourself. Don't you feel the call of this spa at the Parador de Alcalá de Henares?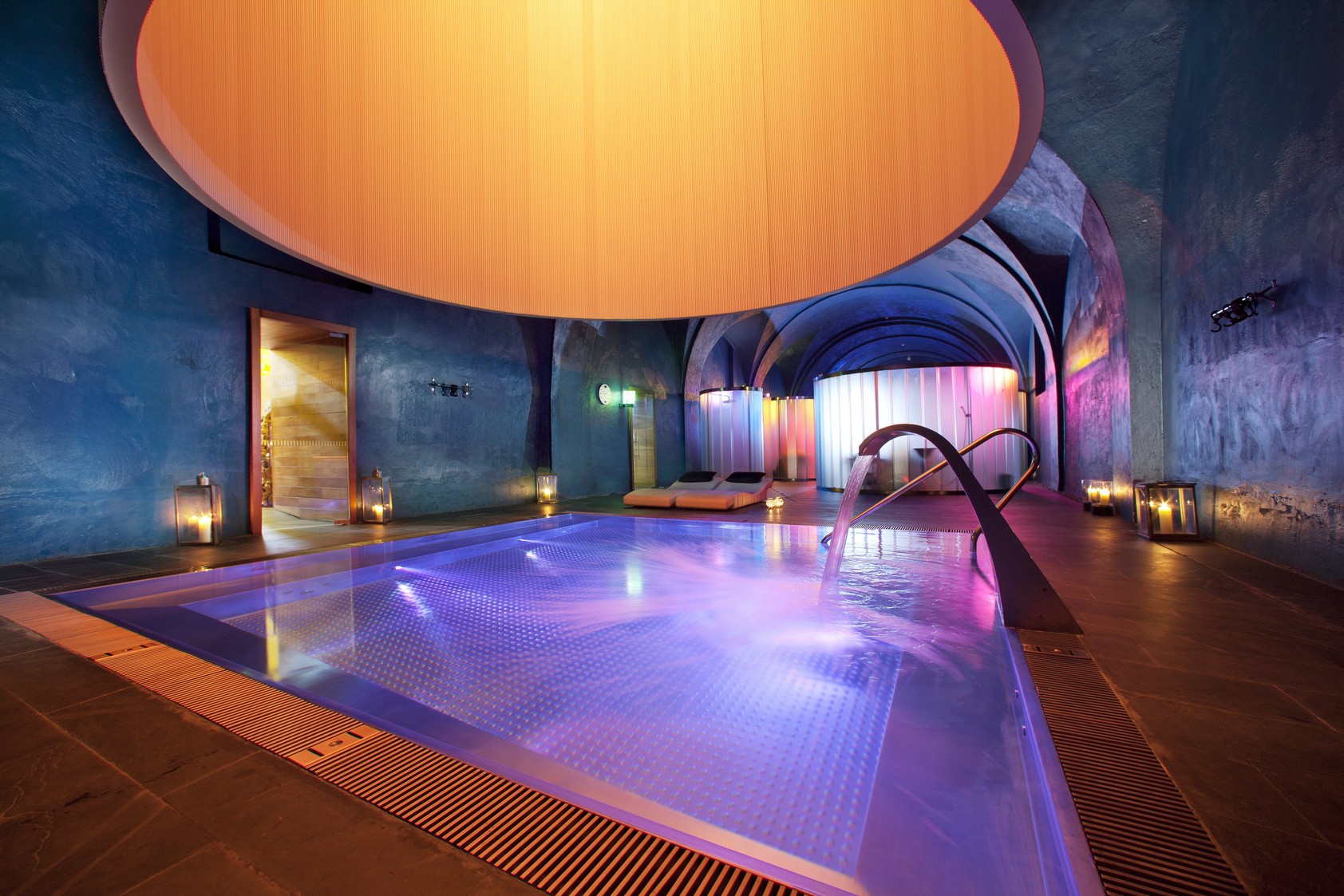 Parador de Alcalá de Henares
What about taking a nap in the bedroom? Bedrooms ca be enjoyed not only at night time. After doing some tourism, you may feel tired and you may want to peacefully rest in your bedroom. At the Parador de Baiona, you can rest while looking at the inspiring views that come through the window, with the waves breaking against the rocks and the rain slightly falling down the window. If you are at the Parador de Cardona, you can enjoy some tranquil time in the spacious bedrooms and feel protected from the outside in such a majestic building.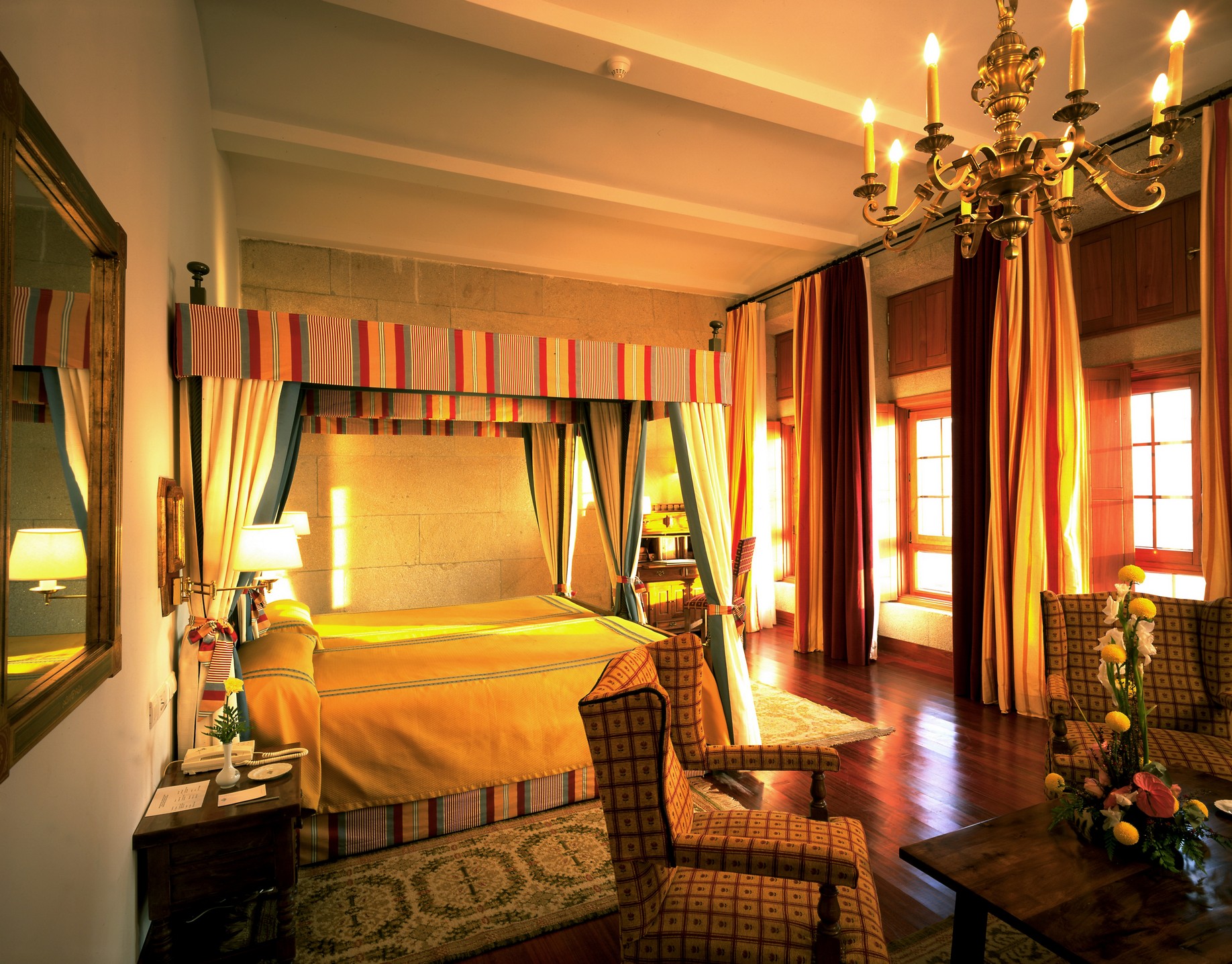 Parador de Baiona
If it rains but still you want to go out and do some tourism, maybe you can choose to go to a museum. There are so many important, interesting and different museums in Spain: you can choose in between Culture, Science, Archaeology, Art, History... For example, you can go to the Museum of Fine Arts in Valencia as well as to the Oceanographic if you are at the Parador de El Saler.
You can also discover Spanish markets and check local products there. We have plenty of beautiful markets in Spain! If you are at the Parador de Cádiz, you cannot miss the Abastos Central Market of Cádiz or the San Blas Market in Logroño if you are at the Parador de Santo Domingo de La Calzada. You will be impressed!
Do not get depress if the weather is not the one you expected. Do not let the rain annoy you. There are so many things you can do even if it rains! You just have to concentrate on enjoying your time at the Paradores hotels. It's so easy :) Contact us!