Indulge in Mar I Vent, Costa Brava's Coolest Chiringuito
What better way to enjoy summer than with a refreshing drink on the seashore? With Paradores' luxury and historic hotels, your drink is even cooler, thanks to locations like Parador Aiguablava's Mar I Vent 'chiringuito', an exclusive beachfront restaurant where you can enjoy the finest gastronomic offerings on the Mediterranean's shore.
Enjoy top of the line cocktails along with delicious seafood and regional delicacies right on the beautiful Aiguablava Cove in Costa Brava and just steps away from Parador Aiguablava. Make your holiday in Spain a hip experience with a visit to this sleek watering hole.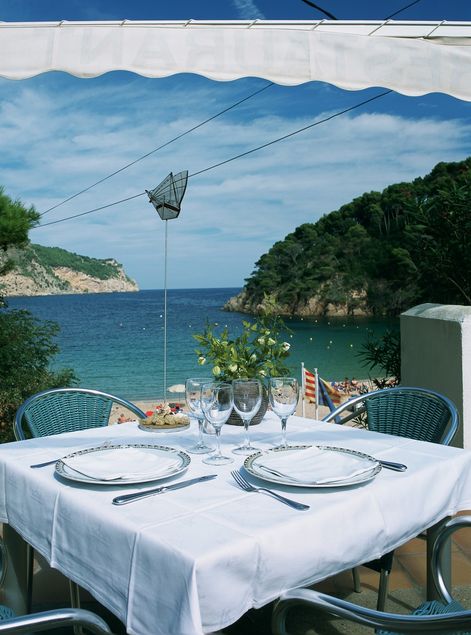 Beachfront table at Mar I Vent
A modern seaside experience
Parador Aiguablava's Mar I Vent restaurant is the very definition of cool, a casual yet elegant 'shack' right on the shoreline. Reflecting its location, the restaurant offers a cutting edge nod to local Costa Brava cuisine, with a food and cocktail menu that reflects its Mediterranean setting.
Dig into ceviche as you watch the sun set, or perhaps opt for some Palamós prawns and octopus salad. Celebrate with foie gras, oysters and champagne or satisfy your appetite before a night of partying with rice with clawed lobster, Mar I Vent steak tartar, or fresh sushi. Regardless of your choice, the perfect cocktail will be prepared to match your order.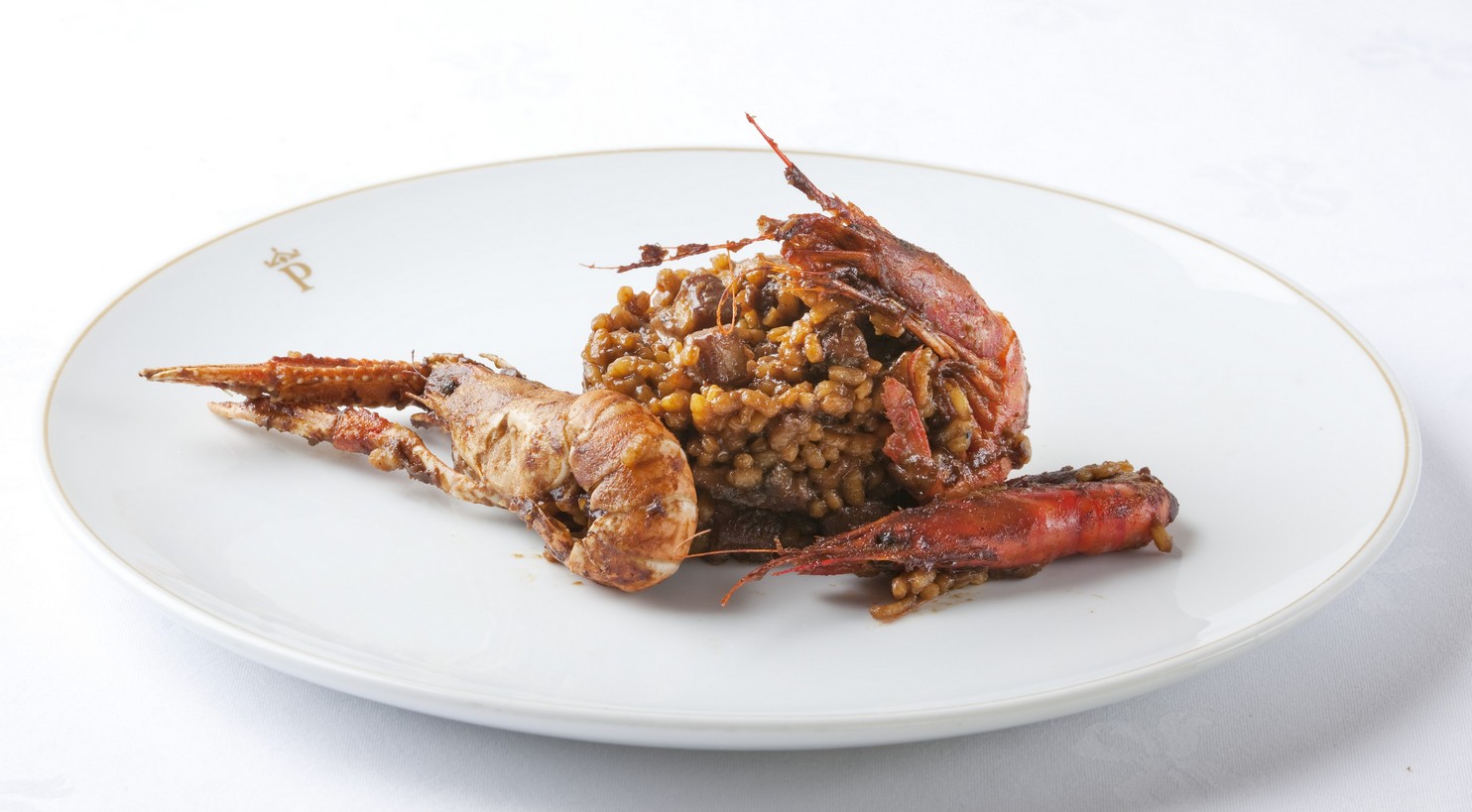 Rice with clawed lobster at Mar I Vent
Mar I Vent is the latest locale created by Javier de Muelas, the legendary culinary impresario that has been delighting fans of the finer things in life for years, with spots like the Dry Bar at the Gran Meliá Fénix in Madrid, Dry San Sebastián at the Hotel María Cristina, and the Sundara Beach Club at the Four Seasons Resort in Bali.
Your Mediterranean destination
Set right above the cove and Mar I Vent, Parador Aiguablava is an idyllic Costa Brava hotel with unrivalled views of the water from its location atop the Punta d'es Muts cliffs.
Wander down to the beach to take advantage of the crystalline saltwater or, if you prefer, swim a few laps in the swimming pool. Later, go for a walk in the pine forest that surrounds the hotel, or perhaps explore nearby Begur, a typical Catalan town.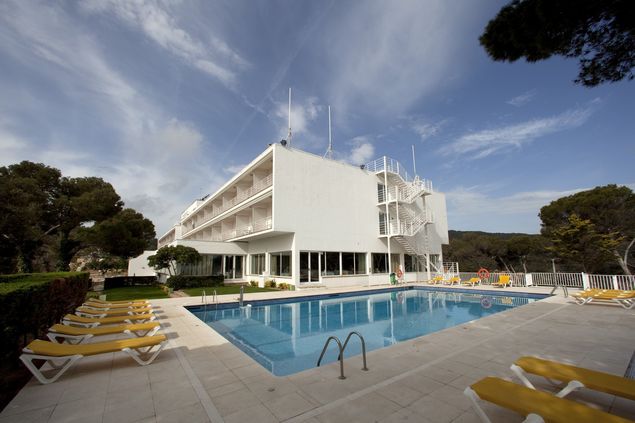 The swimming pool at Parador Aiguablava
Whatever your plan, Parador Aiguablava aims to host your relaxing Mediterranean escape and to help you take full advantage of the stunning natural surroundings.
Ready to take it all in? Contact Parador Aiguablava today!