Spanish Peasant Food in Toledo, Alcalá and Albacete
Migas, or fried breadcrumbs, are a hallmark of Spanish cuisine and a standard winter meal, so much so that several cities have their own gastronomic routes celebrating this traditional peasant food. Give your taste buds a treat and sample this dish from the comfort of Paradores' luxury hotels in Toledo, Alcalá and Albacete, three cities famous for this delicacy.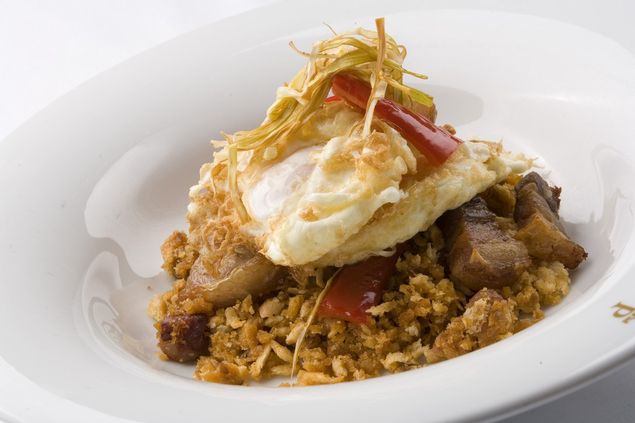 Migas with fried egg and panceta
The Migas Route in Toledo
Though all migas share the common base of bread soaked in water, Manchegan migas, or migas ruleras, are soaked in an added mix of olive oil, garlic, sausages and bacon. Afterwards, a bit of flour is added to the bread, and later the dough is fried at a very low heat as it is stirred continuously.
This dish is such a classic in the area that Toledo has established a Migas Route each December, during which this meal - originally created by peasants as an easy fix while herding sheep across the Castillian plateau - is served in numerous restaurants across the city, often accompanied by other regional standards such as white beans, tripe with chickpeas, and even cocido, a stew made with pork bits and a wide variety of greens and beans.
Hungry visitors can sample this delicious peasant fare while being treated like a king at Parador Toledo, set upon the Cerro del Emperador hill that overlooks the city and the charming Tajo River. A stone's throw from the hotel lies the Alcázar, an excellent museum containing artwork by native son El Greco (1541-1614), and a cathedral which is considered to be one of Spain's finest examples of Gothic architecture.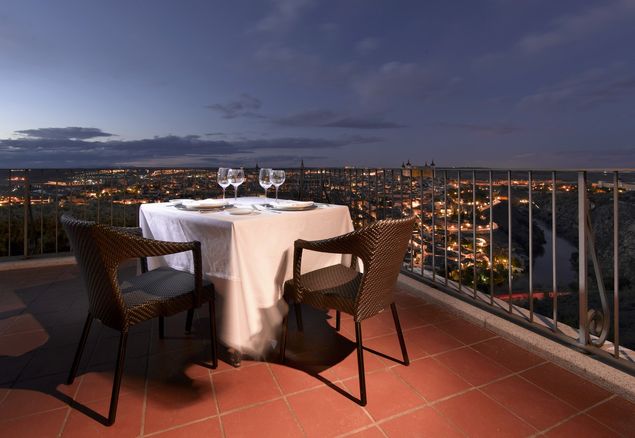 Parador Toledo
Breadcrumbs in Cervantes' city
Another option is to head to Alcalá de Henares, an ancient university town which UNESCO has declared a World Heritage City. A Renaissance jewel, Alcalá de Henares was the home of the country's most famous writer, Miguel de Cervantes, who authored Don Quixote de La Mancha. Migas are also a favourite here and are widely available throughout the city's old town, which contains fine examples of 16th century architecture.
One of the finest is Parador Alcalá de Henares, located within the former Convent of Santo Tomás and its school, founded by Cardenal Cisneros -a key figure in Spain's development- in 1510. Take a stroll around the cloisters and learn more about migas in the restaurant within the Hostería del Estudiante, which offers courses on food from Cervantes' day.
Migas variations in Albacete
Each region has its variations on the classic migas recipe, such as adding anise, onions, tomatoes or cucumbers. In Albacete, a common practice is to add peppers, and some even make a sweet version of the dish using milk and chocolate!
Discover these and more twists on the classic meal at Parador Albacete, located in a Manchegan country mansion and next to a nine-hole pitch and putt golf course. Take a swing on the green or a dip in the pool before heading into the city for a sampling of those delightful Spanish breadcrumbs.
Want to try migas for yourself? Contact Paradores today!