Travel Back in Time with Parador Mérida
Triumphal arches, a Roman Theatre, the Circus Maximus... You don't need to go to Rome to experience the best of the ancient world! With Paradores' luxury and historic hotels a trip back in time can be undertaken in utmost comfort, especially when you drop in at Parador Mérida, your world-class lodging in this immortal city.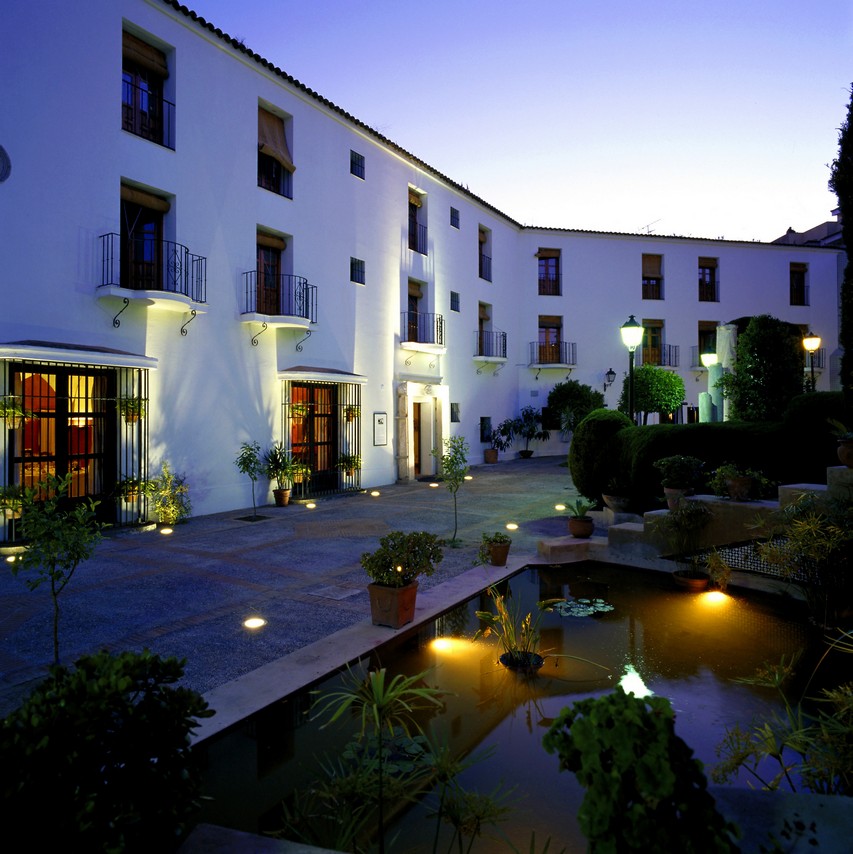 The entrance to Parador Merida at night
Experience an unforgettable holiday in Spain with a visit to this Roman settlement, one of the empire's most important cities. Whether you're seeking a night of classical theatre or an exceptional bowl of gazpacho (cold tomato soup), Mérida is the place for you!
A visit to Emerita Augusta
Founded in 25 B.C. by order of the Emperor Augustus, Mérida is one of Spain's most beloved -and oldest- cities. Originally known as Emerita Augusta, it was established as a home for veterans of the Roman legion, and it rapidly became one of the most important capitals of the ancient world.
Today one can relive that age of imperial glory with a tour of its numerous remaining monuments, which have earned Mérida the distinction of being a UNESCO World Heritage Site. Visit the grand Roman Circus -considered to be the best preserved in the world-, the elegant Temple of Diana, or the amphitheatre, where gladiators once fought to the death.
In the evening, why not have a night of classical drama? Each summer Mérida's Roman Theatre hosts the Mérida International Classical Theatre Festival, which restages some of the greatest works from the period in this stunning, 2,000 year-old structure. This year's repertoire includes Homer's Iliad and an all-star production of Richard Strauss's Salomé.
A historical whirlwind
Set within an 18th century convent, Parador Mérida brings its own, rich historic flair to this timeless city. Located in a peaceful square covered with orange trees, you'll feel past and present intermingle as you visit its cloister and Garden of Antiquities which feature a wide variety of archaeological pieces.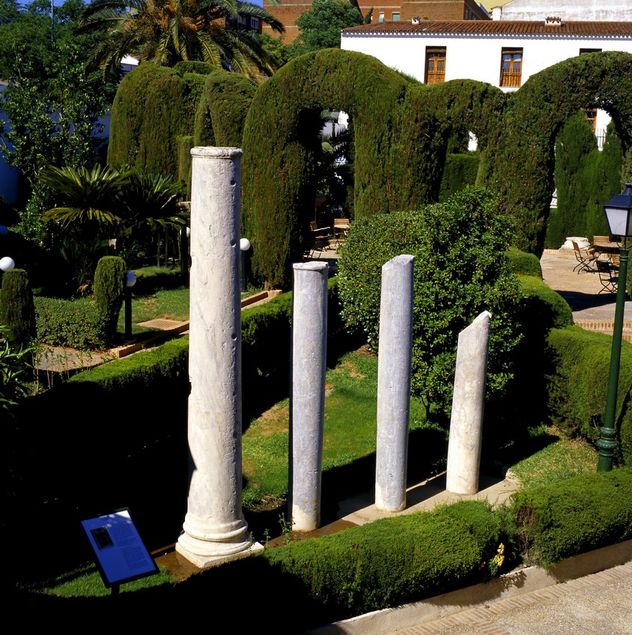 Roman ruins near Parador Merida
However, it's not all bygone wonder. Parador Mérida's world-class facilities will keep you in modern comfort. After a day touring the city, make sure that you head back for dinner at the Parador, where you'll be able to enjoy local delicacies like caldereta extremeña (lamb stew), gazpacho and truffles. Delight in Extremaduran Retinto beef or a roast suckling pig before digging into the homemade pastries for dessert.
Prepared to take on the wonders of the ancient world in style?