Spooky Spain: Paradores' Haunted Hotels
Part of the thrill of staying in a historic hotel is thinking about all of the people who have stayed there throughout the centuries...and those who may still be lurking about!
Some of Paradores' luxury hotels in Spain are said to be haunted, and with such rich history and comfortable accommodation, it's no wonder that some ghostly guests have decided never to leave!
Thumps in the Andalusian night
Parador Jaén is located in an 18th century Arab fortress overlooking the rustic Andalusian landscape, and its distinctive decorations and fantastic dining room - with local favourites like ajoblanco, a chilled almond and garlic soup, and partridge salad- aren't the only things that make this Parador unique.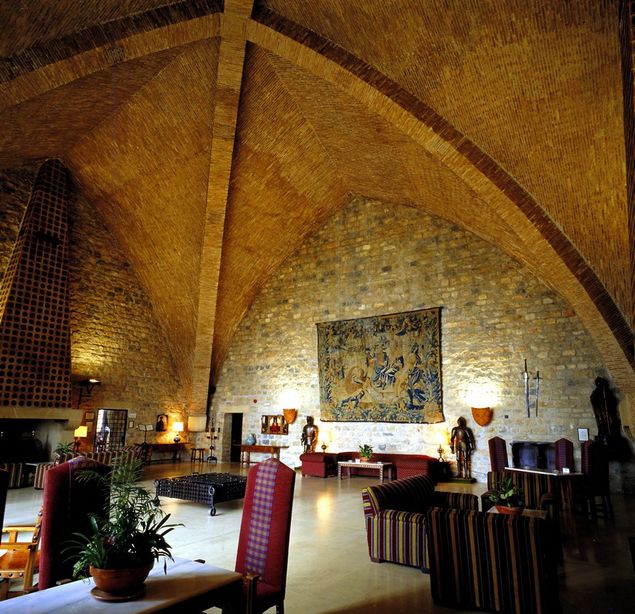 Parador Jaén
According to records, a guest in the castle's Room 22 claimed to have been awakened in the middle of the night by dull thuds upon the door and a woman's cry. In 1984, a team of paranormal psychiatrists was called in to investigate, and they concluded that this wasn't just another ghost story - the room was, in fact, haunted by the spirit of a young woman who had died of heartbreak there several centuries ago.
Room 22 isn't the only spooky spot in this haunted hotel. The castle is also said to be home to the spirit of a prisoner nicknamed Terrible Lagarto, or Terrible Lizard, who died of hunger long ago while locked up within the fortress. Many have encountered this harmless ghost, who is known to wander the halls and, on occasion, momentarily possess distracted guests.
Supernatural pride in Navarre
Parador Olite is a 15th century castle whose medieval history has earned it the distinction of being classified as a national monument. Perhaps taking a cue from this unforgettable setting, the spirit of an ancient prince also refuses to be forgotten, and somehow manages to keep the light bulb above his portrait lit even when the power has unexpectedly gone out throughout the rest of the castle.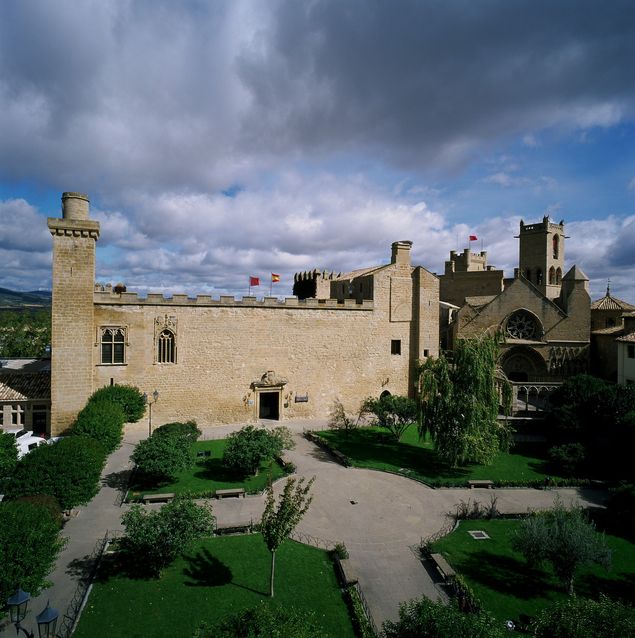 Parador Olite
But the Olite ghost is otherwise unobtrusive, allowing visitors to take in the building's glorious stained glass windows and soaring ceilings. He's even kind enough not to interrupt while you enjoy regional Spanish cuisine, including piquillo peppers and lamb al chilindrón with tomatoes and peppers in the Parador's superb restaurant.
Paranormal activity in Catalonia
Parador Cardona is one of Paradores' most historic hotels - a medieval castle with an 11th century Romanesque church. One former guest seems to have grown particularly attached to the panoramic views of the surrounding countryside, as his or her spirit refuses to leave Room 712, a bedroom in which the furniture seems to have a life of its own. Indeed, for several years an unknown force gathered the pieces of furniture together each night and placed them in the centre of the room.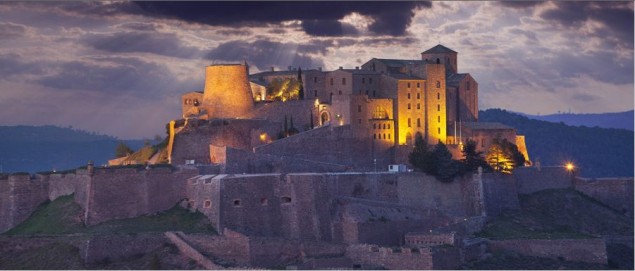 Parador Cardona
For some reason, however, the Cardona castle ghost has been more relaxed lately, and it's been awhile since it has made its presence known. Perhaps it took a trip down to the dining room and, after enjoying a delicious meal of eggplant terrine with pig's trotters and braised lamb, simply became too content to bother with moving things about in the dead of night.
Interested in learning more about spooky Spain? Contact Paradores today.