Few things are more Spanish than settling down with a nice glass of tinto and a bit of jamón or Spanish ham. While all sorts are good, it is important to note that there are many different varieties of Spanish ham, the most famous of which are Guijuelo, Teruel and ibérico de Extremadura.
Make your holiday in Spain especially delectable with a ham-tasting pilgrimage via Paradores' luxury and historic hotels. Paradores Salamanca, Teruel and Cáceres are on hand to host you as you enjoy the most titillating types of this scrumptious food in the regions from which they originate.
Divine Guijuelo and Teruel hams
Spanish ham has been carefully produced since at least the 15th century. The exceptional quality of black Iberian pigs led to the rise of this culinary tradition, which rapidly acquired specialised curing customs that vary from region to region.
One of the most common is jamón de Guijuelo, which accounts for more than half of all Spanish hams produced today. The pigs used for this heavenly ham have been raised in the Gredos and Béjar mountains since the 16th century, and the town of Guijuelo is the centre of the large region that produces this air-dried delicacy. Parador Salamanca is located in the heart of Guijuelo ham country, and is the perfect spot from which to enjoy slivers of this wonder, which is usually dried over the course of a year.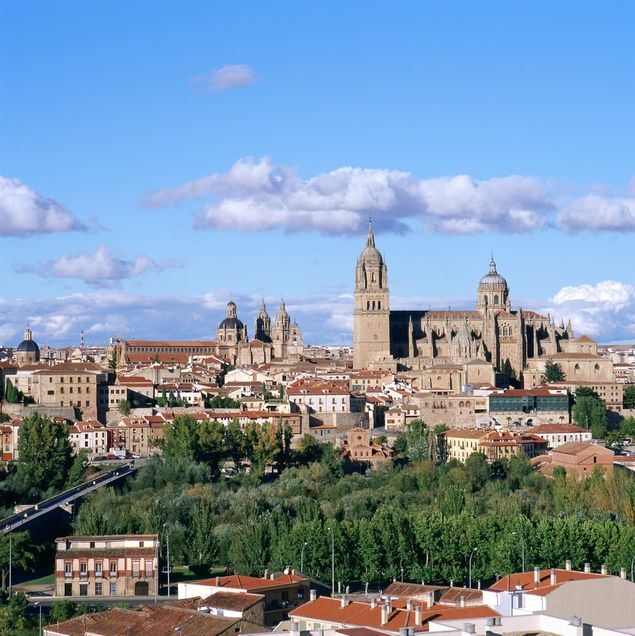 The view from Parador Salamanca
The rugged region of Teruel, meanwhile, holds the honour of being home to the first jamón to receive a special denomination, confirming its top quality. Teruel ham is made with a mix of breeds, Landrace and Large White for the mother and Duroc pigs for the father, all of which are raised with low-cholesterol diets, part of the reason for the ham's unique taste. Enjoy it with a glass of Rioja at Parador Teruel, a charming Mudejar mansion surrounded by a lovely garden.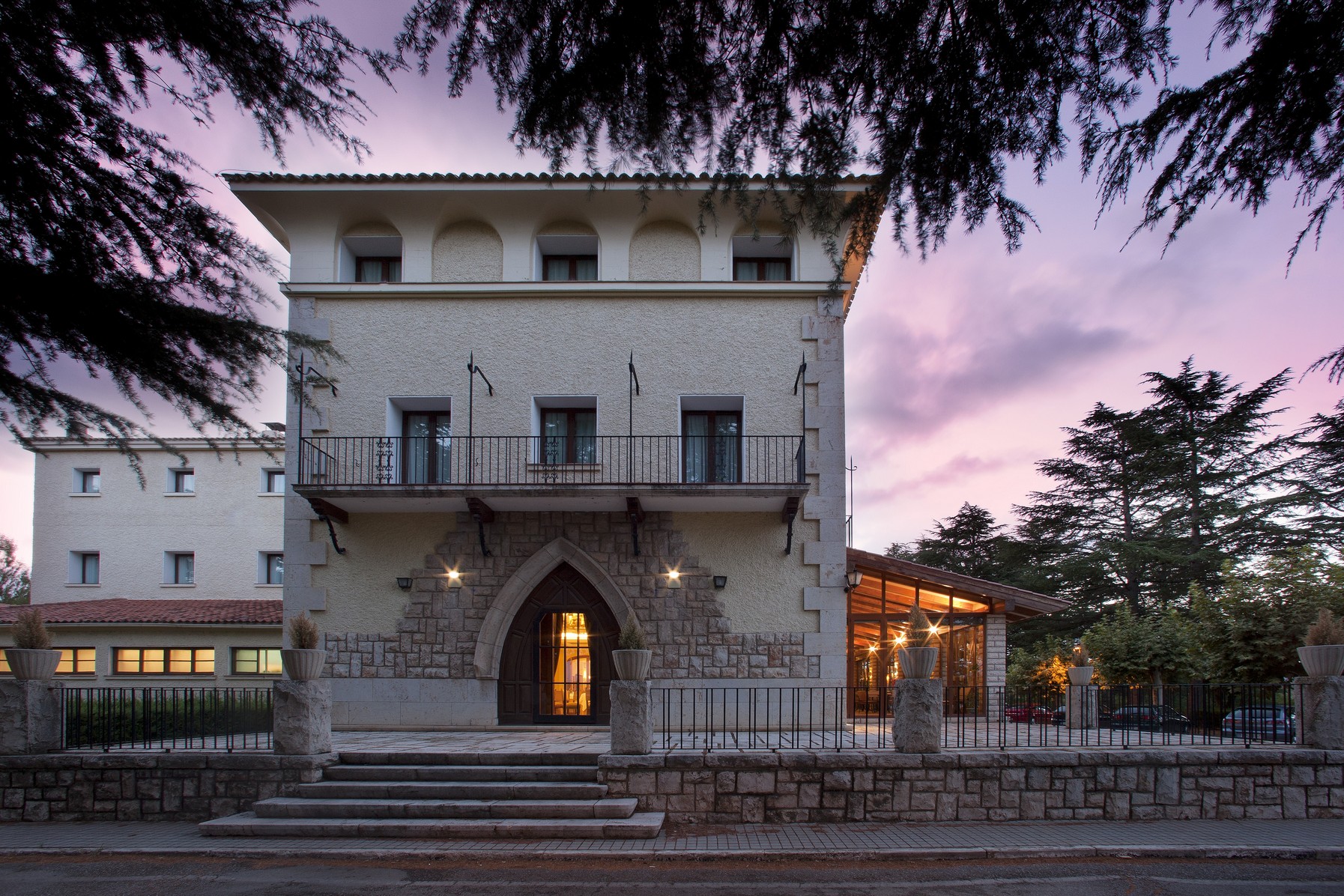 The facade of Parador Teruel
Mouthwatering jamón ibérico
Parador Cáceres, an amazing renaissance palace in the city's Old Quarter, is your destination if you wish to enjoy jamón ibérico de Extremadura.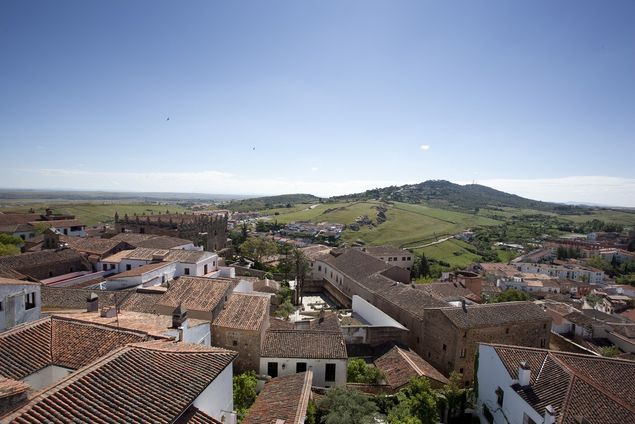 Cáceres as seen from the tower of Parador Cáceres
This treat is considered by some to be the "Cadillac" of Spanish ham because the pigs used to make it subsist on a rich diet of acorns that fall from the great oaks that feature prominently across the area's glorious landscapes. Delicious!
Is your mouth watering yet? Contact Paradores Salamanca, Teruel and Cáceres to treat yourself to these exquisite hams today!