Toledo and Santo Tomás, Two of Paradores' Repsol Sun Restaurants
For nearly 35 years the Repsol Guide has compiled a list of Spain's finest restaurants, awarding the most gastronomically gifted establishments with its 'Sun' ratings. Paradores' luxury and historic hotels are proud to host several Repsol 'Sun' restaurants, amongst them Toledo at Parador Toledo and Santo Tomás at Parador Alcalá de Henares.
Why not give your holiday in Spain a culinary boost by dropping in on these exceptional restaurants? Dishes like Toledo's marinated venison tenderloin and Santo Tomás' cod confit with creamed potatoes and pisto manchego (La Mancha-style ratatouille) are sure to make your visit well-worth the while.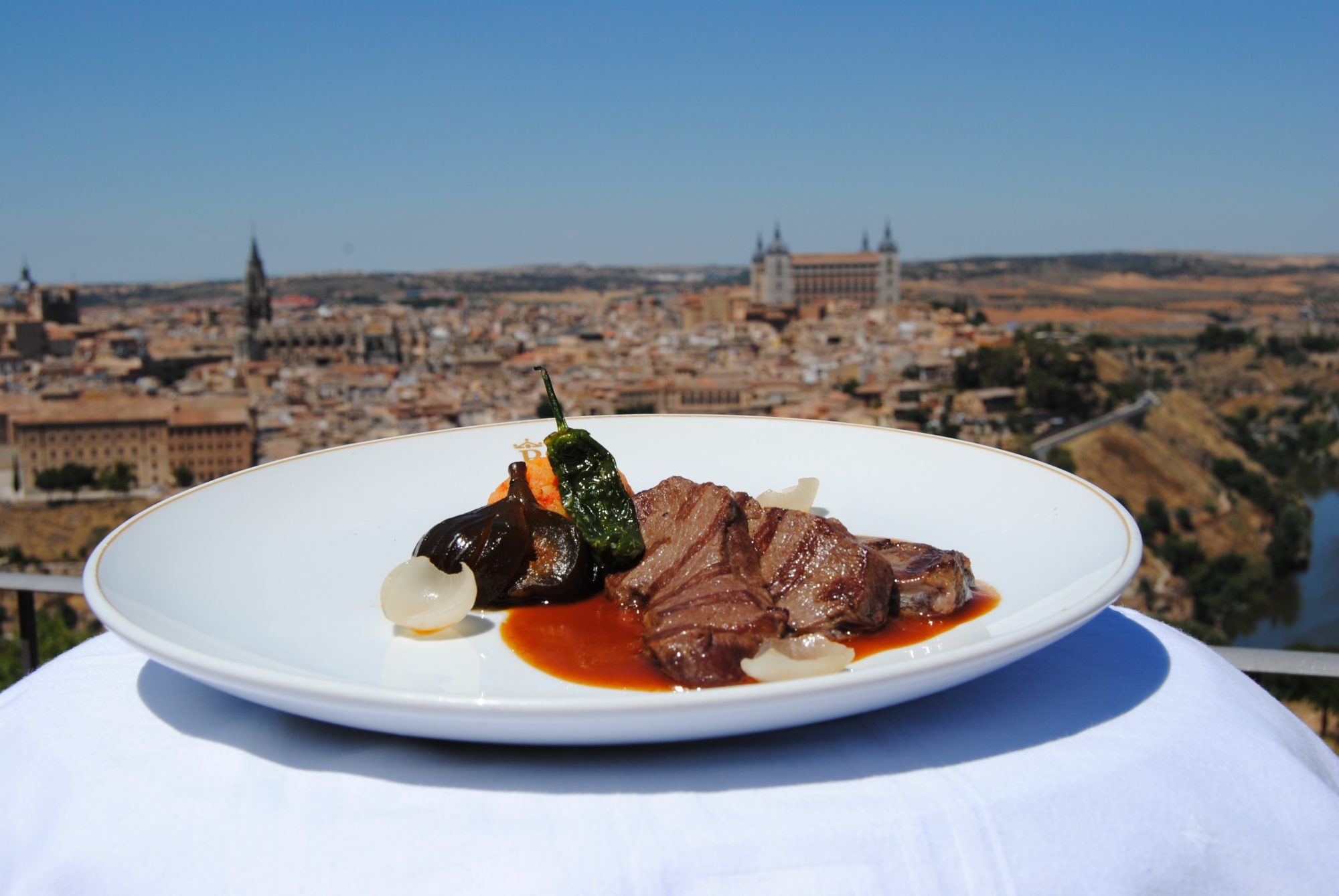 The marinated venison tenderloin at Parador Toledo
Dinner with views of the Imperial City
Repsol 'Sun' rankings are awarded based on the recommendations made by the Association of Friends of the Royal Academy of Gastronomy and the Brotherhood of La Buena Mesa and symbolise gastronomic prestige in a country that takes culinary excellence very seriously. Given these high standards, it's no surprise that Repsol's ambassadors chose to recognize Chef José Soler Carmona's exceptional restaurant Toledo at Parador Toledo.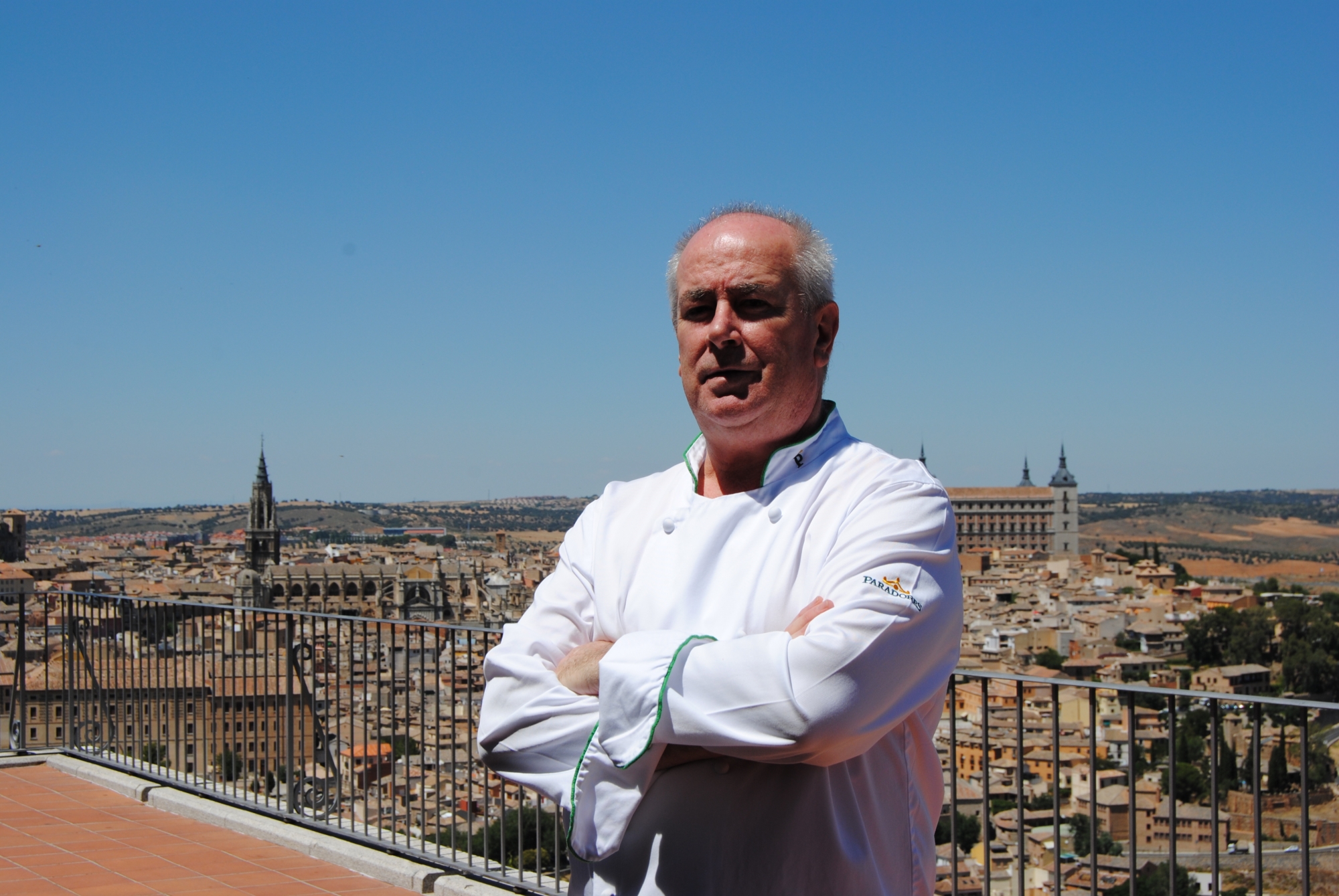 Chef José Soler Carmona
With panoramic views of the City of the Three Cultures as your backdrop, Toledo provides an ideal, romantic setting from which to enjoy the very best of Castilian cuisine. Treat yourself to a meal of classic regional dishes, such as perdiz a la toledana (partridge braised in wine) and asadillo manchego (roasted red pepper and tomato salad) paired with local La Mancha wines. Whatever you choose, make sure that you leave room for dessert: ponche toledano, the city's traditional sponge cake topped with marzipan.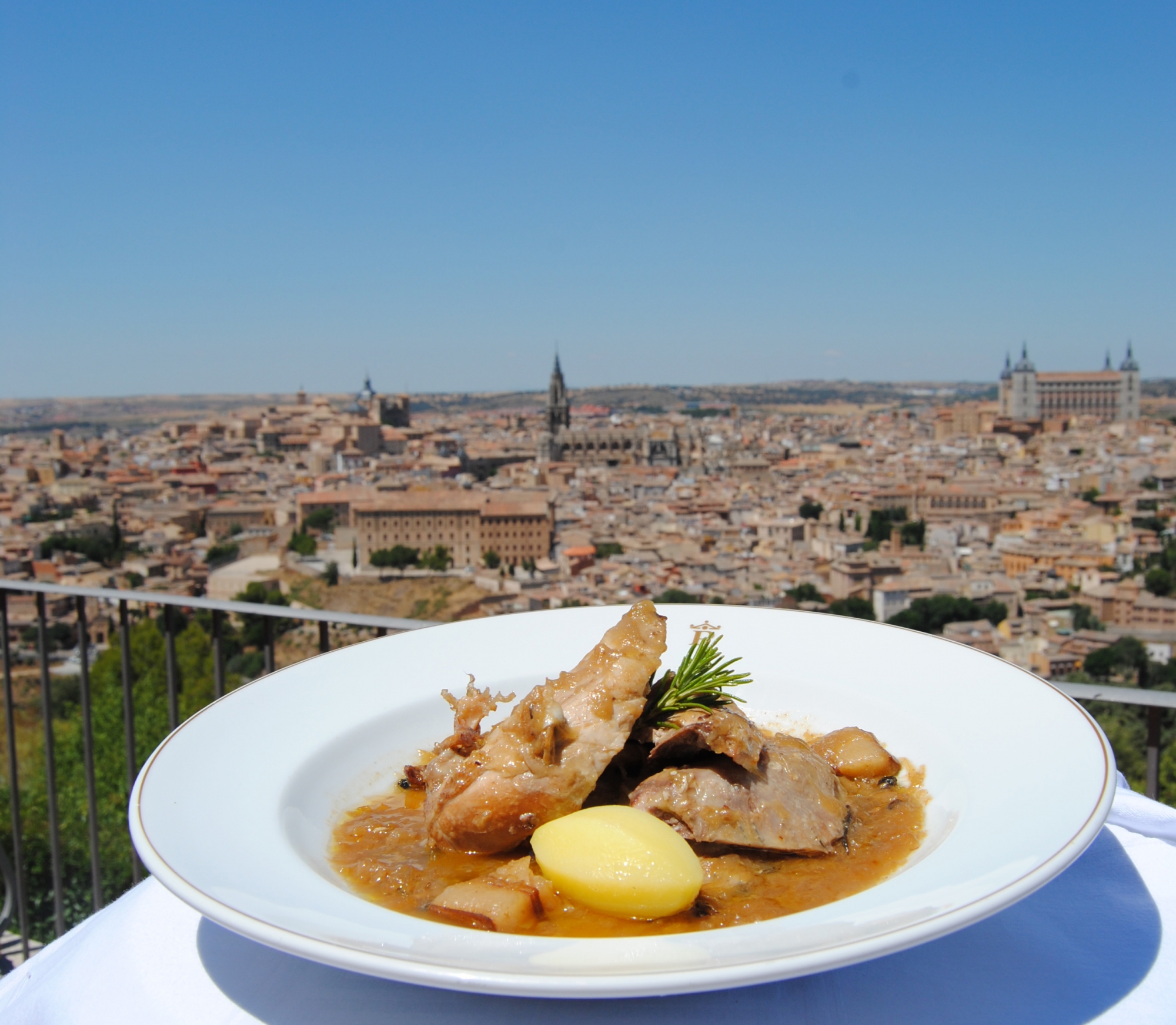 Partridge braised in wine at Parador Toledo
A World Heritage meal
Just outside of Madrid, Parador Alcalá de Henares' Santo Tomás restaurant is a festival of traditional and avant-garde cuisine. Chef Julián Martín Bermejo has gone out of his way to acknowledge this UNESCO World Heritage City's most famous native son, Miguel de Cervantes, by creating several dishes inspired by those named within the legendary author's works.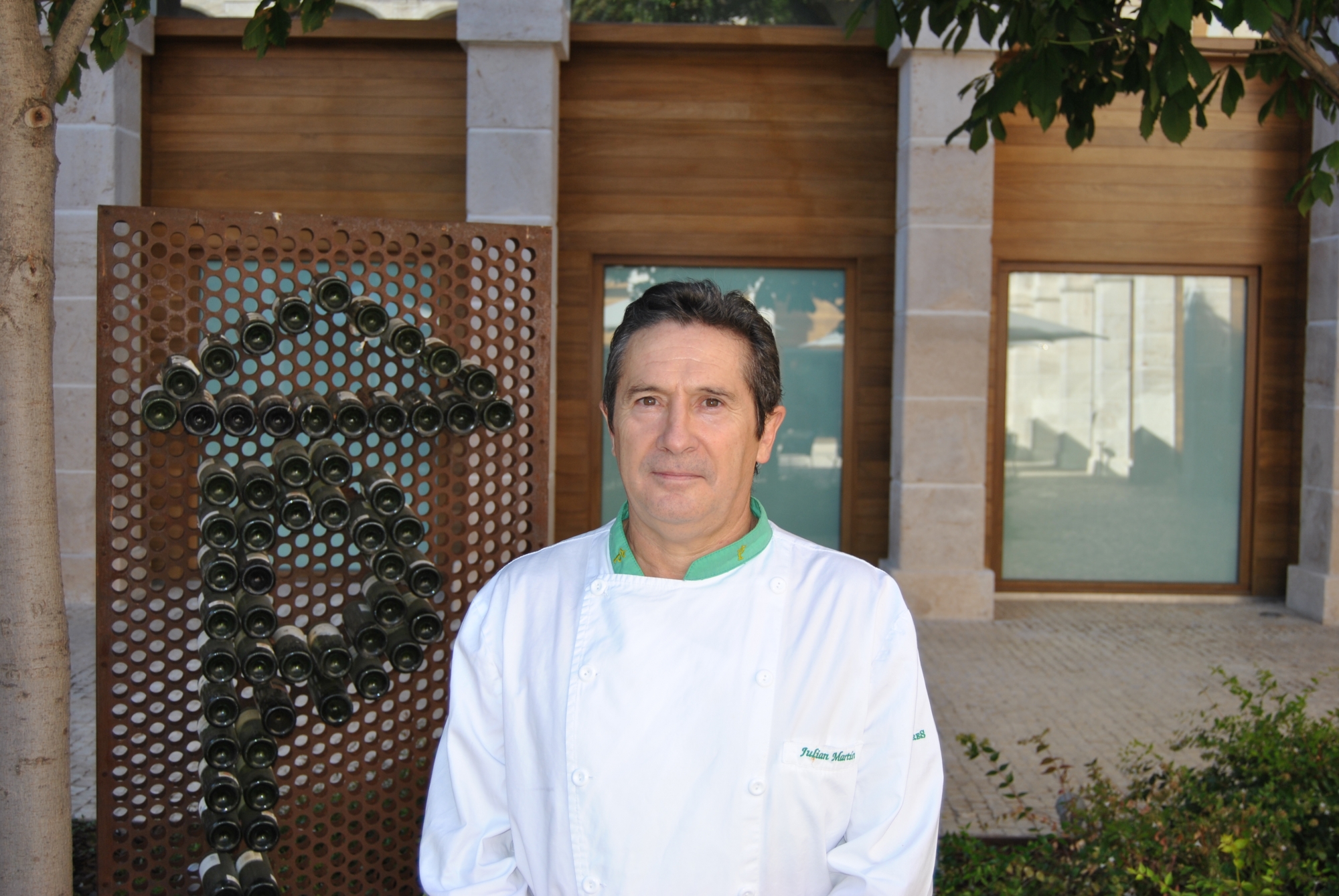 Chef Julián Martín Bermejo
Start off with migas alcalainas con sus tropezones (paprika fried breadcrumbs with chorizo sausage, bacon and egg) before savouring freshly-caught cod prepared in the traditional La Mancha style. Let your meal match the holy setting, with its views of the spectacular Santo Tomás Cloister, and wrap up with convent-style piononos (sponge cake rolls served with caramel ice cream).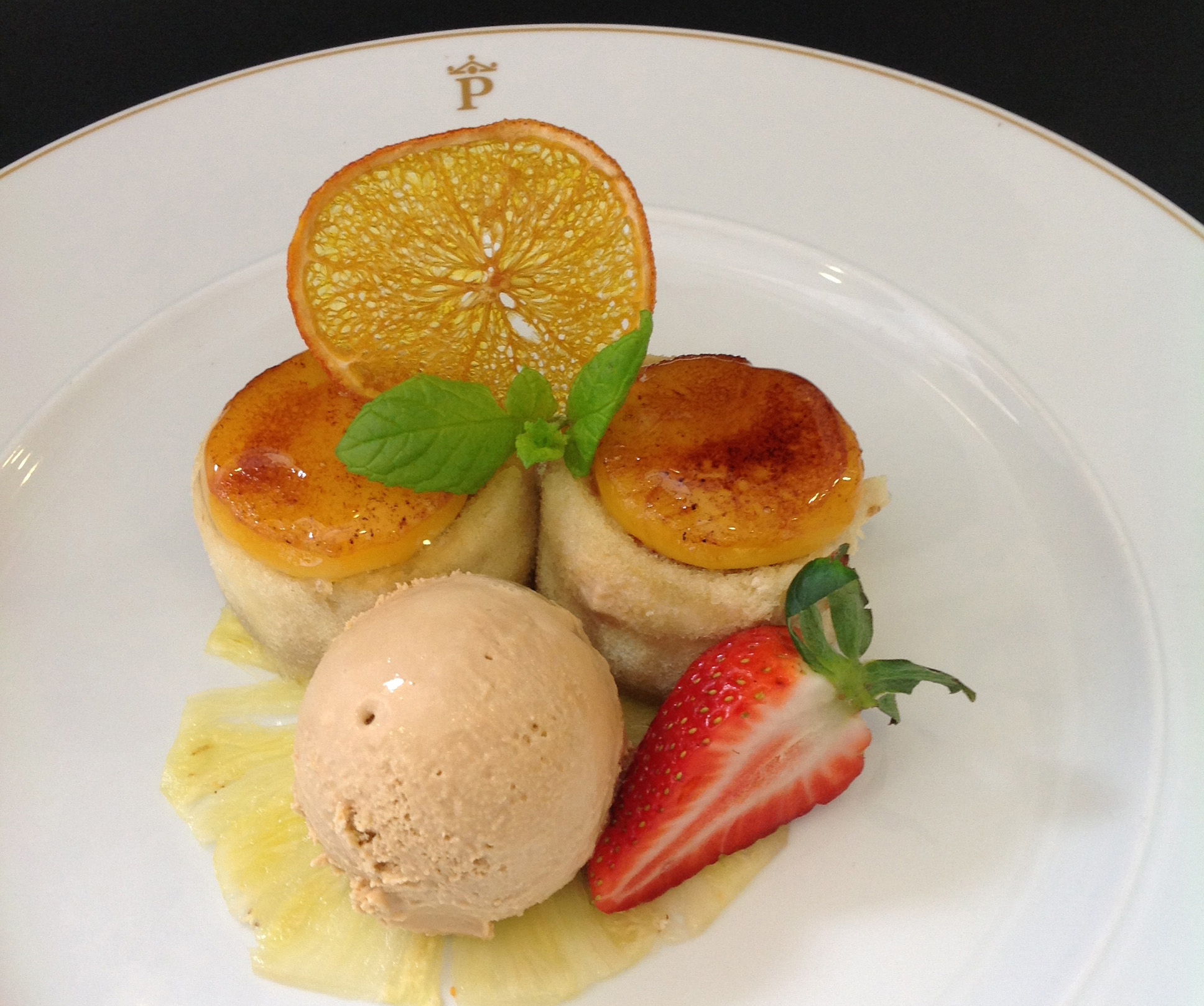 Sponge cake rolls served with caramel ice cream at Parador Alcalá de Henares
Are your taste buds crying out for more? Contact Paradores Toledo and Alcalá de Henares to book a table at Toledo or Santo Tomás today!