Roman Temples and Tombs Near Parador Carmona
When the ancient Romans ruled the land that is now Spain, the Andalusian city of Carmona was an important stronghold and a busy urban centre of Roman Hispania. Sitting on a ridge rising above the River Carbones plain, the city was known as Carmo to the likes of Julius Caesar.
Traces of Carmona's Roman past can still be seen today. The current city, which is laid out more or less according to the Roman urban plan, offers inquisitive visitors, including those who stay at Parador Carmona, some of the most impressive Roman ruins in Spain, such as the Necropolis, the Amphitheatre, and a Roman bridge.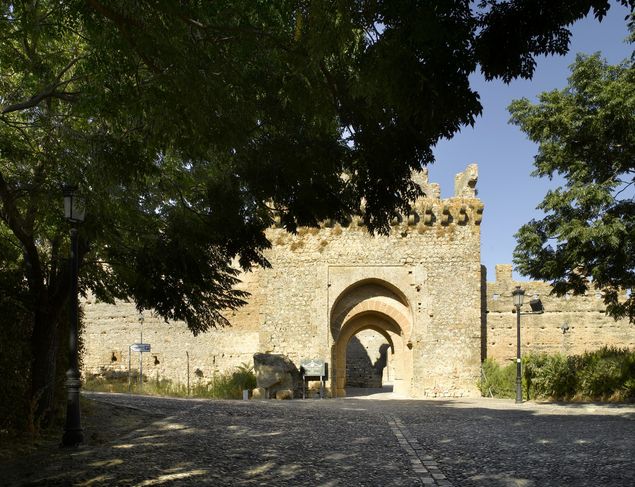 Parador Carmona
Roman ruins
The Necropolis in Carmona is one of the biggest and best preserved Roman burial grounds on the Iberian Peninsula. This cemetery was in use during the 1st and 2nd centuries, when it was customary for high-ranking citizens to be buried outside the city walls in specially constructed tombs. The tombs often had frescoes and were enclosed in subterranean chambers carved into the rock.
The most significant and monumental tomb of the necropolis is the Tomb of Servilia, built in the form of a Roman villa with its own courtyard surrounded by porticos of arches. Statues, many of which are now housed in the Carmona City Museum and the Archaeological Museum of Seville, lined these porticos. The tomb was clearly the burial place of an influential aristocratic family.
Another important structure is the multi-chambered Tomb of the Elephant, cut deep into the living rock. A window in the main chamber, through which sunlight hit the centre of the room during the equinoxes, suggests that the building may have originally been a temple of the Mithraism, an unofficial religion in the Roman Empire.
Other impressive remains include the excavated Roman Amphitheatre and a Roman bridge. The large amphitheatre dates back to the 1st century BC, and was most likely used for spectacles and cultural events. The Roman bridge, which consists of five arches, is still in use today thanks to various renovations over the years. Surrounded by green, rolling hills, this excellent example of Roman engineering sits along the ancient Via Augusta, a Roman commercial route that snaked along the east coast of the Iberian Peninsula.
Parador Carmona
Luxury hotel Parador Carmona is an excellent accommodation option while visiting Carmona and discovering the splendour of its Roman past. Situated on the site of a 14th century Moorish citadel, the hotel has wonderful panoramic views of Carmona and the surrounding area, as well as a swimming pool, a lovely patio, gardens and a terrace.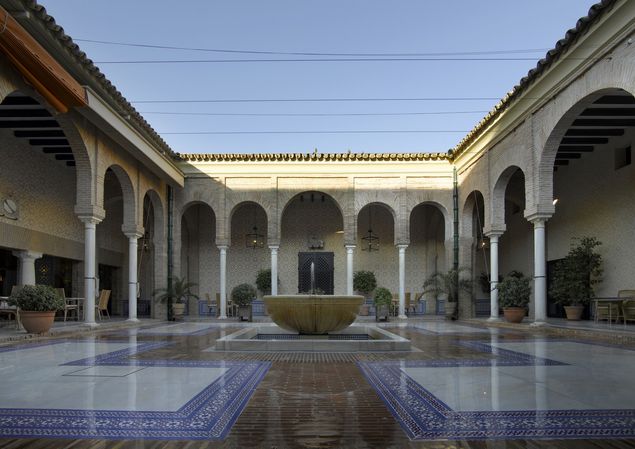 Parador Carmona
In the dining room, one of Paradores' most beautiful, you can sample some delectable local dishes such as expertly prepared partridge and cod.
Which Roman ruins do you want to visit most?