Live Like Royalty for Three Days in La Granja
Just outside Segovia, and less than an hour away from Madrid, you can find the Real Sitio de La Granja de San Ildefonso, King Carlos III's grand, baroque palace. While originally built as a royal refuge, today the Casa de los Infantes -previously the palatial home of the Spanish princes- hosts one of Paradores' luxury and historic hotels' most delightful locations: Parador La Granja.
With its elegant décor, perfect geographic location, relaxing spa and exceptional cuisine, Parador La Granja is the ideal spot at which to spend a short holiday in Spain. Enjoy a spectacular three-day visit, spent between the Palace grounds, the nearby medieval town of Pedraza, and the monumental city of Segovia.
Royal refuge
The first Bourbon king of Spain, Felipe V, originally selected La Granja as the location for his own version of Versailles, the grand French palace where he spent his youth. His eventual successor, Carlos III, led the building process which ultimately resulted in the spectacular palatial complex that hosts Parador La Granja today. Use your first day to wander around the Royal Palace and the elegant Glass Museum prior to losing yourself in the Royal Gardens, which emulate those in Versailles. Later, make sure that you pass by the Real Colegiata de la Santísima Trinidad, the elegant 16th century church where Felipe V and his wife, Isabel de Farnesio, are buried.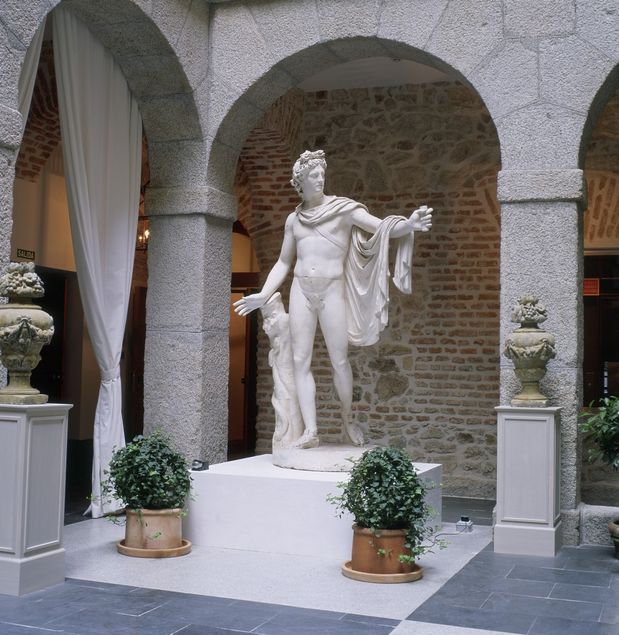 The courtyard at Parador La Granja
Spend the afternoon relaxing in the Parador's world-class spa and in the evening treat yourself to dinner at its restaurant, Puerta de la Reina, where you can enjoy the region's classic, hearty roasts. Seeking the ideal wine for your dish? Consult the Parador's sommelier, Henar Puente, an eminence on the matter and winner of Spain's prestigious 'Golden Nose' distinction in 2004.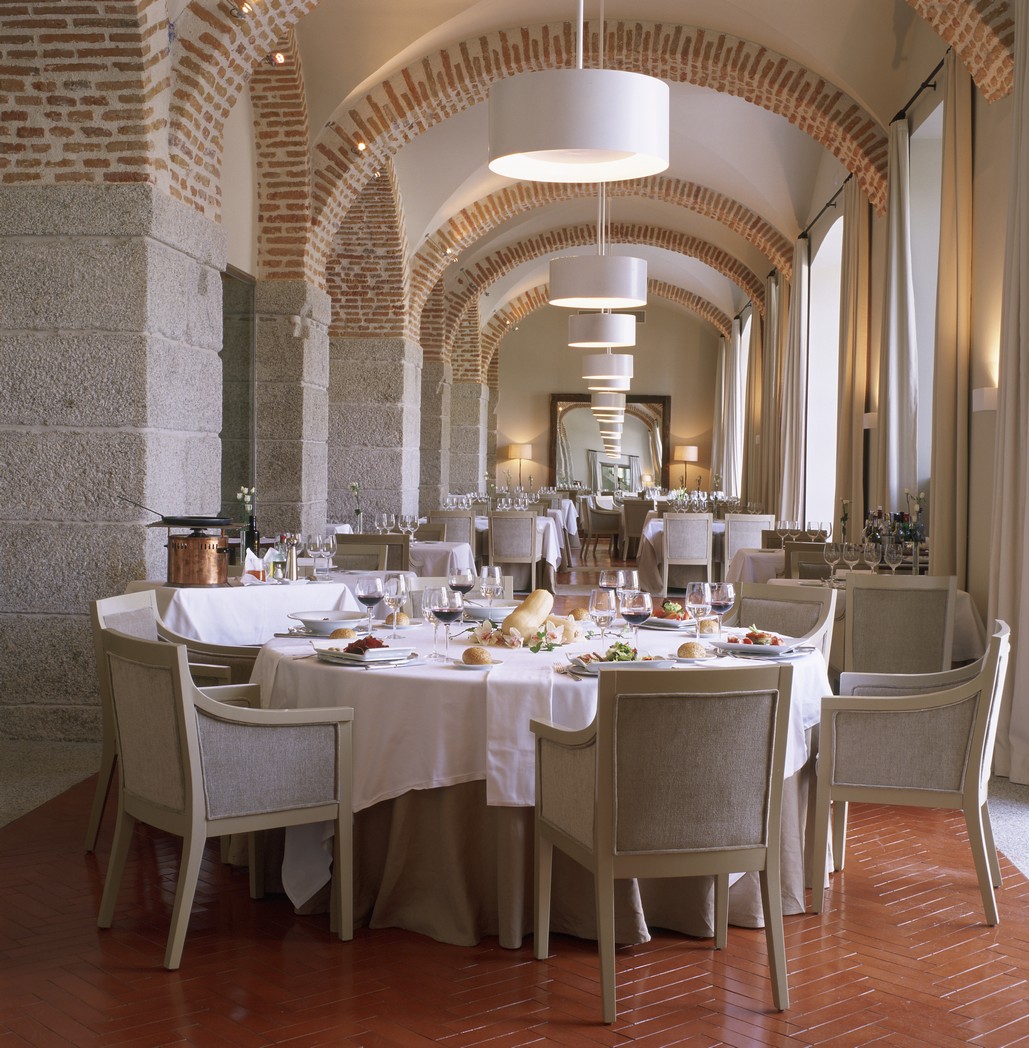 The dining room at Parador La Granja
Pedraza and Segovia, monumental wonders
Use day two to visit Pedraza, a distinctive medieval, walled village with a picturesque Plaza Mayor (Main Square) and countless ancient buildings. The Ignacio Zuloaga Castle-Museum is well-worth visiting, as is the Romanesque Church of San Juan.
The following day head into Segovia, the UNESCO World Heritage City, and visit the famous Roman aqueduct and the Alcázar, the 13th century castle-palace which is said to have served as Walt Disney's inspiration for Cinderella's castle. While here, drop in on Parador Segovia for a dish of classic cochinillo (roast suckling pig).
Ready for your royal getaway? Contact Parador La Granja today!