Looking for some strong emotions? Let's go Hang Gliding in Spain!
Are you a person who is always looking for different experiences and adventures? You can enjoy a hang glider flight in Spain near our Paradores luxury hotels and enjoy the landscapes that surrounds them while experiencing the feeling of freedom and liberation. Check some of the best places to do it with us.
In this village in the province of Ávila, some National Hang Gliding Championships have taken place in the last years. It is a beautiful place to practice this activity. Piedrahita is a historic village with an important monumental complex that has been declared a Site of Cultural Interest.
There are different Flying Clubs right in the village that organize Hang Gliding activities ad cross country flights for people to enjoy the views of the village as well as the Laderas de Sierra Peñanegra, a beautiful green plain surrounding Piedrahita and offering you such outstanding views. It is a perfect place for hiking and horse riding activities too.
If you choose to go hang gliding here, you will have to come to our Parador de Ávila from April to October. The best season is summer, specifically during the month of July, because the wind is soft and there are not too many clouds in the sky. This way, you will enjoy the experience even more.
Our Parador de Ávila is located 60 kilometres away from Piedrahita on the N-110 road. We are placed right in the Walls of Ávila in a XVI century palace. It's such a nice hotel for you to enjoy this historic city, try some traditional Castilian cuisine and relax at their luminous big rooms.
Book now at the Parador de Ávila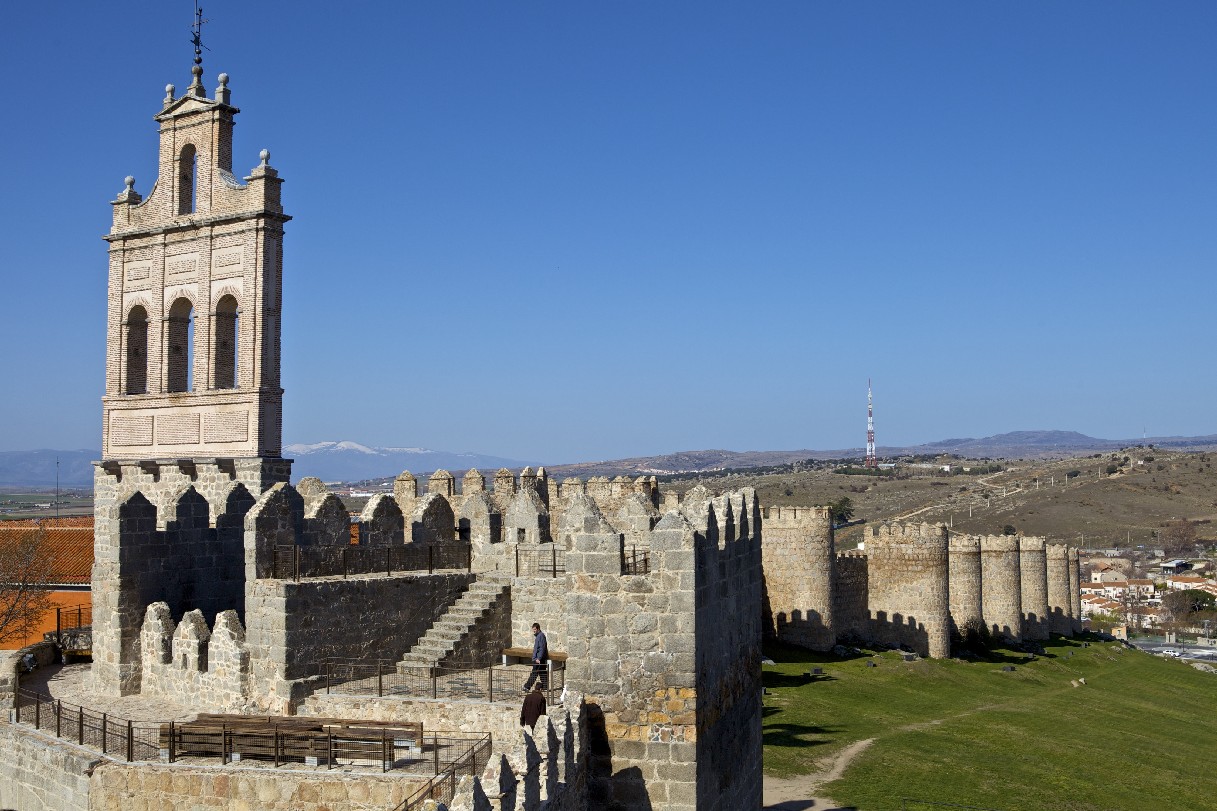 Parador de Ávila
This is a place for sport lovers! Located close to the Pyrenees in the region on Navarra, we find the village of Monreal. A lot of different nature activities can be done here, next to the beautiful Sierra de Leire mountain range.
You will find the experienced School of Hang Gliding here. Professionals work here for you to enjoy this kind of great activities under the safest conditions. Going hang gliding here is such an experience where you will feel like a bird. You can also choose to practise paragliding, if you prefer!
The Parador de Olite will be waiting for you after your day full of emotions. We are located around 45 kilometres away from Monreal on the road N-121. As you may have heard, the Parador de Olite is a majestic palace-castle from the XV century. You will be taken back to medieval times at this National Monument where you can try some of the nicest cuisine of the region to recover strength after going Hang Gliding!
Book now at the Parador de Olite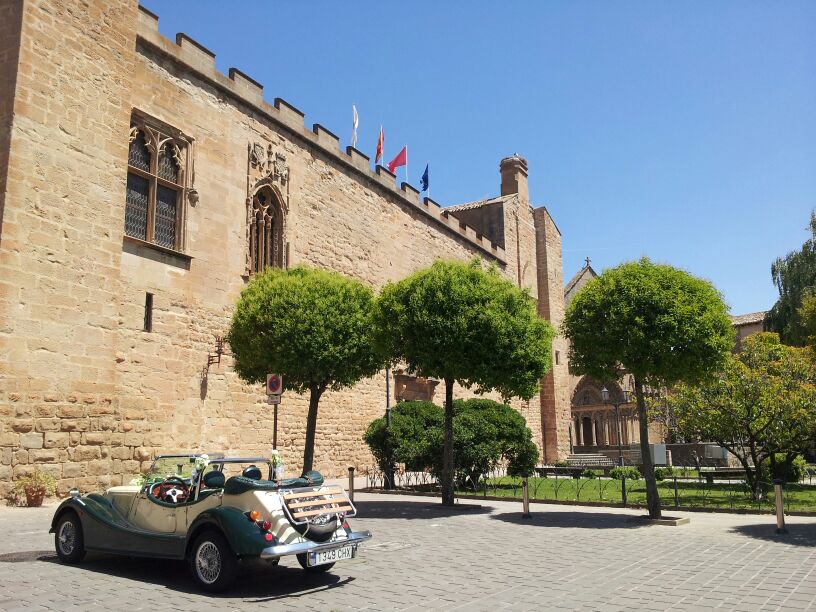 Parador de Olite
The third place we suggest you to enjoy a hang gliding flight is the city of Cuenca. You will discover a different Cuenca, a beautiful geography full of charming areas. You will be able to overflight the Serranía Conquense Natural Park full of lush forests with pines and holm oaks.
One of the advantages of this location is the fact that our Parador de Cueca is placed right in the city. It is, in fact, in such a unique location from where to enjoy awesome city views. Staying at the Parador de Cueca and enjoying a hang gliding flight here will make you discover the whole beauty and charm of this city. Who wouldn't like to do it?
Book now at the Parador de Cuenca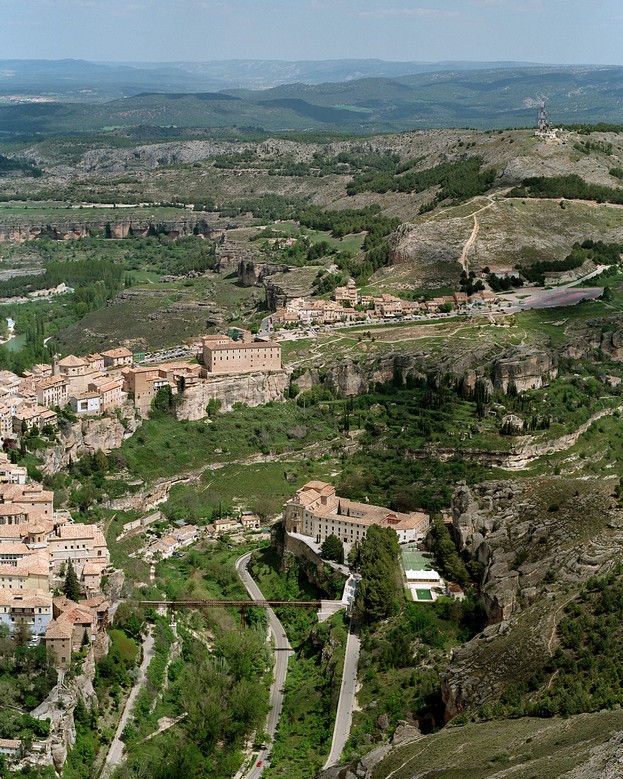 Parador de Cuenca
Did you know that hang gliding flights were the first tries we had for humans to fly? Now, it is such a developed activity that allows you to explore an area in a different way. Discover the beauty of Spain from the sky!