Enjoy a Cultural, Three Day Escape to Cáceres
One of Spain's most important Renaissance cities, Cáceres is an ideal location in which to enjoy a culturally-rich holiday in Spain. Bombastic palaces, ancient Arab fortified walls, medieval homes and Baroque churches are scattered throughout this UNESCO World Heritage city's winding streets, just waiting to be discovered as you stroll.
Paradores' luxury and historic hotels invites you to explore this amazing location, as well as the surrounding, remarkably lush natural beauty of Extremadura, during your stay at Parador Cáceres, a Renaissance palace located in the very centre of the city. Travel back in time and reacquaint yourself with the splendour of Spanish history during your visit to this incredible location.
An ancient, walled city
Start your first day at the Parador right by enjoying the scrumptious breakfast buffet. Use that energy to explore Cáceres and discover all its delightful nooks and crannies. Begin at the Arco de la Estrella, the 15th century arch that served as the walled city's main entrance and where the Catholic Kings Isabel and Fernando swore to respect its historic rights and privileges.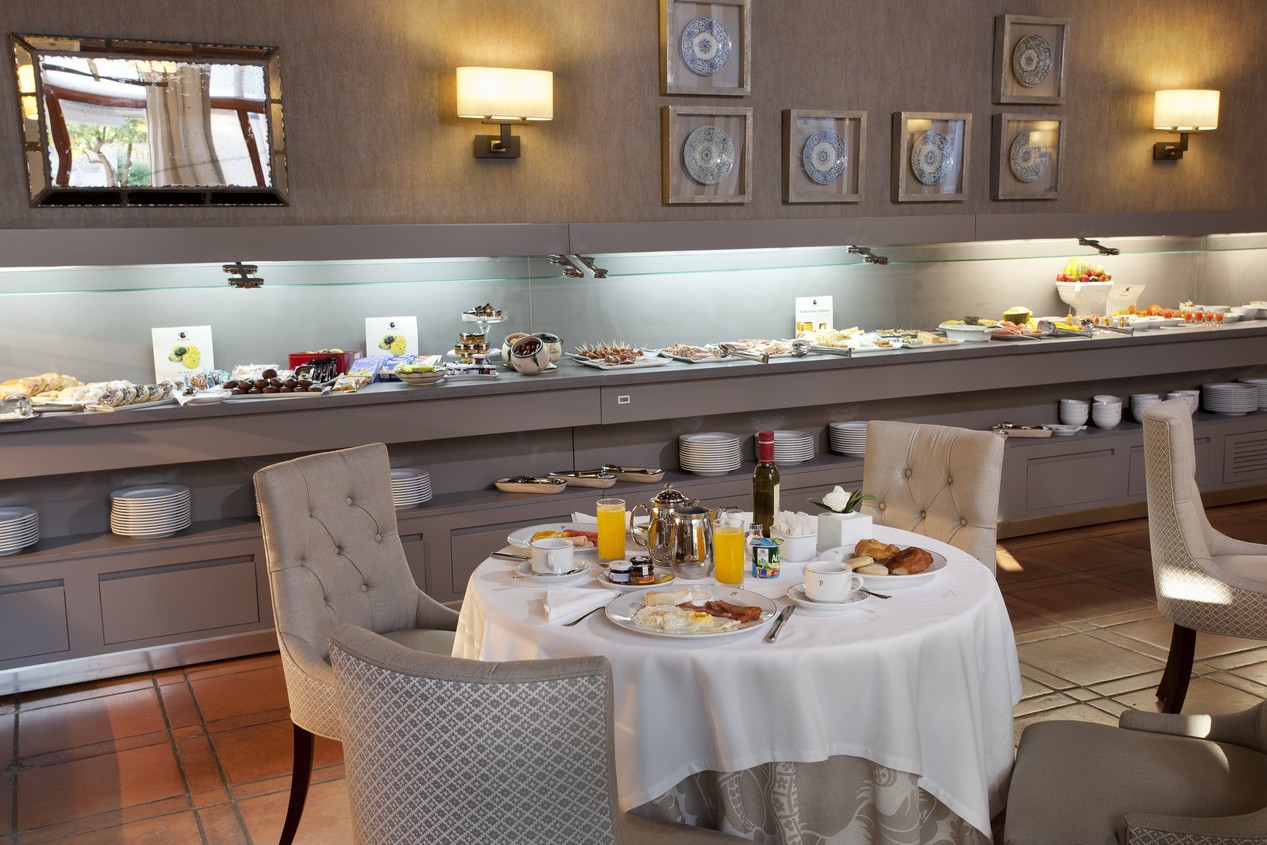 Enjoy the breakfast buffet at the Parador
Wander around the ancient streets and view sights like the Godoy Palace, an exceptional Renaissance building that was once home to a soldier who participated in the conquest of Peru, or the 15th century Toledo-Moctezuma Palace, residence of the descendants of the last Aztec emperor. Don't forget to visit the Arabic Bujaco Tower and stroll around the city's iconic Plaza Mayor during your excursion.
Spend day two visiting Cáceres' important religious monuments, marvels of Western architecture. The grand, Baroque Church of San Francisco Javier is worth viewing, as is the Gothic Church of San Mateo and the 16th century San Francisco Church and Convent. Nearby, San Juan Bautista Church dates back to the 13th century and stands out for its exquisite portico and vaulted ceiling, while Santo Domingo Convent preserves a great 18th century altarpiece depicting its patron saint.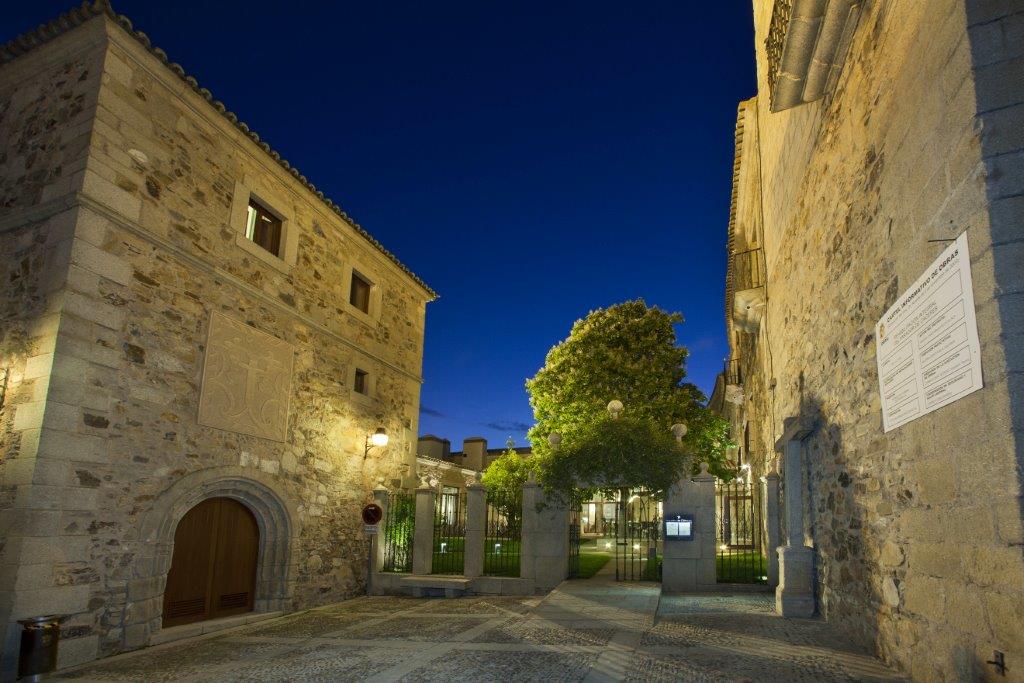 Wander around the ancient streets
Extremadura's natural wonders
Use your third day in Cáceres to traverse the city walls and discover the splendour of Extremadura's natural wonders. Just a few kilometres away, the Llanos de Cáceres area is a low relief plain of exceptional beauty and the San Pedro mountain range also affords great sights. Slightly further one finds Monfragüe National Park and Biosphere Reserve, a great spot to wander about with the kids.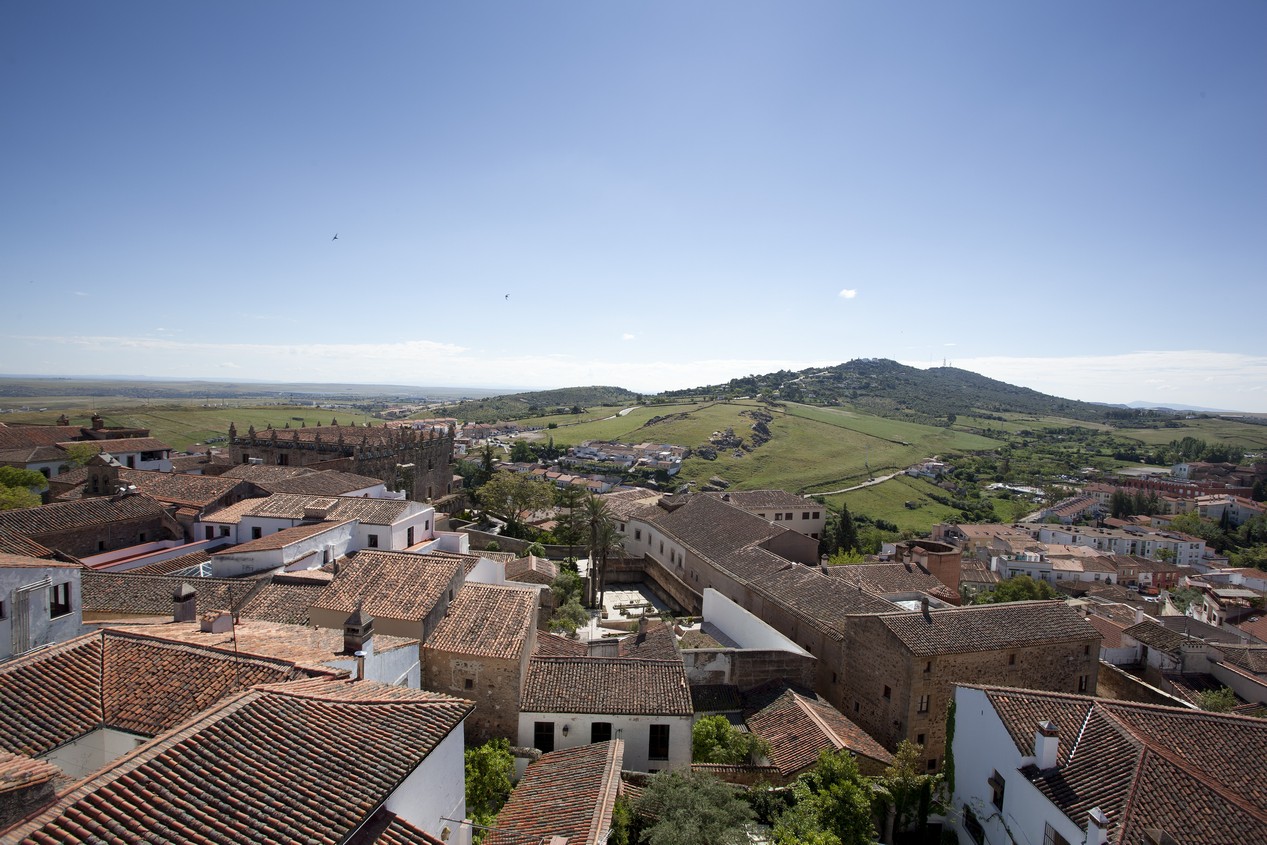 Explore nature near the Parador
Ready to discover the best of Extremadura? Contact Parador Cáceres today!