A Weekend in Medieval Royal Sos del Rey Católico
High in the Aragonese mountains, Sos del Rey Católico, one of Spain's best-preserved medieval cities, maintains its eternal watch over the lush forests and valleys that characterise the region. Paradores' luxury and historic hotels invites you to spend a weekend experiencing the regal refinement of life in this noble provincial outpost, a marvel of historic and artistic harmony.
Use Parador Sos del Rey Católico as your base to explore the wild beauty of nearby Irati Forest or visit local monuments that are sure to give your holiday in Spain the special flavour of the area's rich past.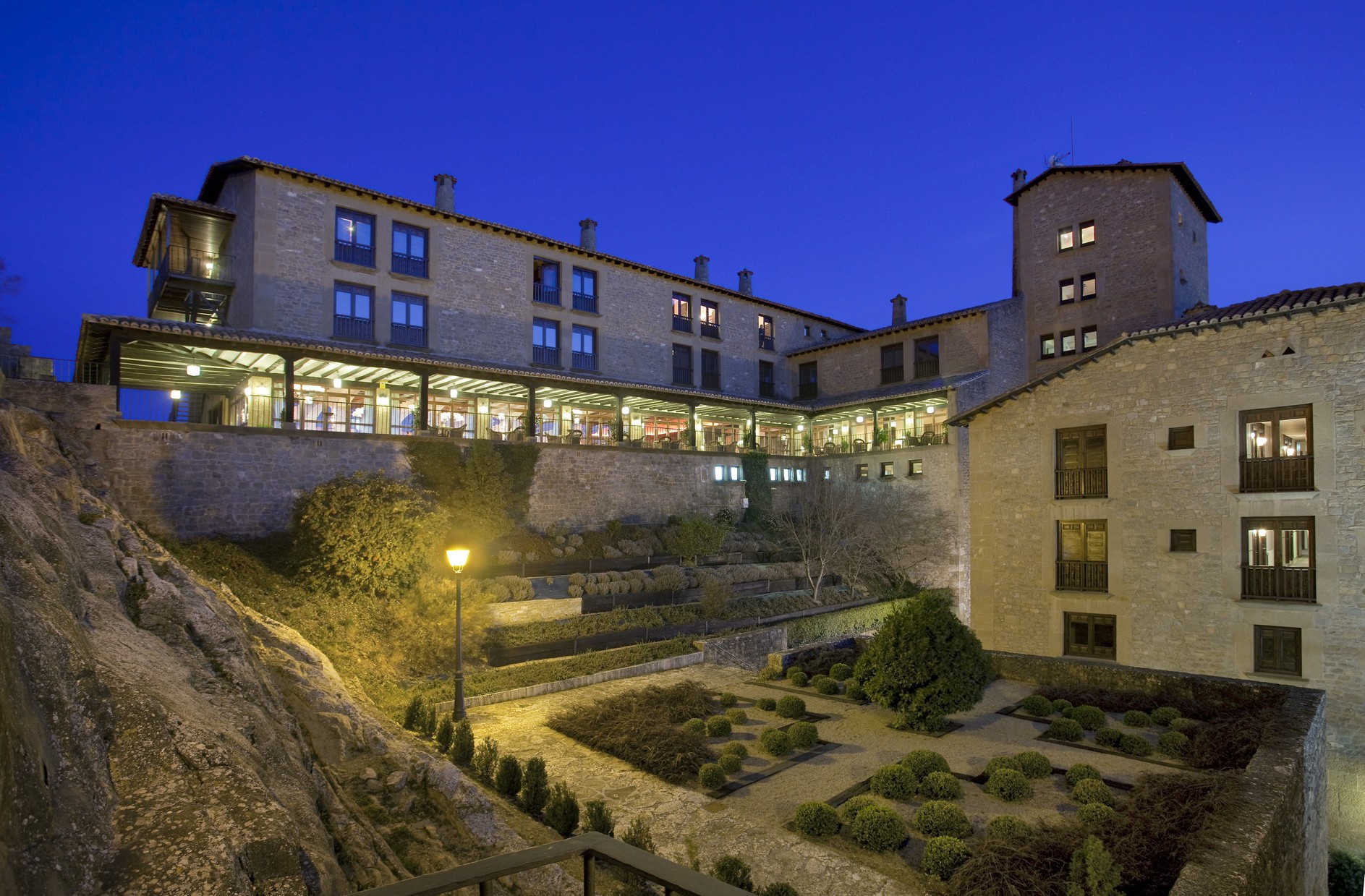 Parador Sos del Rey Catolico
A medieval wonder
A trip to one of Aragon's best-preserved medieval cities, Sos del Rey Católico, is a trip back in time. Indeed, much of the Old Quarter remains exactly as it was when the famous King Ferdinand II was born here in 1452. Parador Sos del Rey Católico, a stately building that matches the city's historic style, overlooks the town and offers spectacular views of the vast mountains surrounding the Onsella River Valley and the Navarre plain.
The spectacular views from the Parador
Spend your first day discovering the town's amazing sights, including the old medieval wall that has protected the city over the course of the time, the Lonja (ancient stock exchange), the Romanesque Church of Saint Stephen, and Sada Palace, the 15th century stone building in which King Ferdinand was born. In the evening, head back to the Parador for a classic Aragon meal of suckling lamb with potatoes boulangère, fried breadcrumbs with eggs and chorizo (sausage), and desserts like ricotta sponge cake and junket pudding with local honey.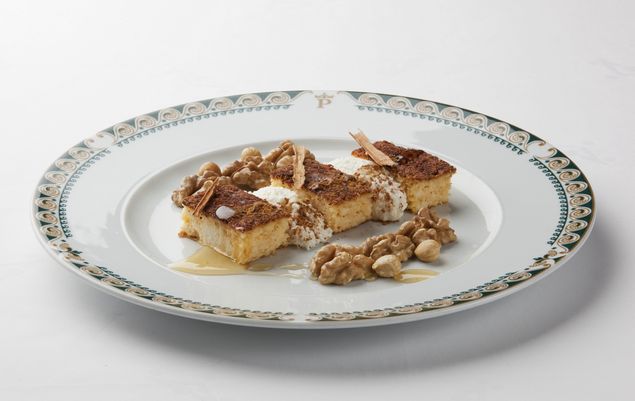 Ricotta sponge cake
Ancestral monasteries, legendary forests
After awaking to the Parador's spectacular breakfast buffet, head out to explore the area's neighbouring attractions. One option is to head towards Uncastillo, a picturesque village that conserves several Romanesque buildings, as well as a 14th century castle-palace complex. Another popular destination is Leyre Monastery, one of Spain's most important monasteries. It was greatly expanded over the 12th century and is the burial place of the kings of Navarre.
Further north, the Irati Forest is one of the area's best kept secrets. Largely inaccessible until access routes were built in the 1960's, this spectacularly beautiful, dark woodland is the setting for many local legends concerning witches and fairies. It's also a great place for hiking and hearty Navarre cuisine.
Ready to immerse yourself in the noble north? Contact Parador Sos del Rey Católico today!