Wine Weekend in the Heart of Navarre
We're all familiar with Rioja and Duero wines, but did you know that Spain is also home to Navarre wines, long considered to be some of the country's finest?
Use your holiday in Spain to get to know this exceptional variety with a visit to Olite, home to one of Paradores' luxury and historic hotels' finest locations. It is a romantic medieval palace-castle and the perfect spot for a quick wine getaway.
A tasting tour
Immerse yourself in Navarre's exceptional wine culture with Parador Olite's 'Land of Wine' package, which perfectly highlights the area's rich viticulture.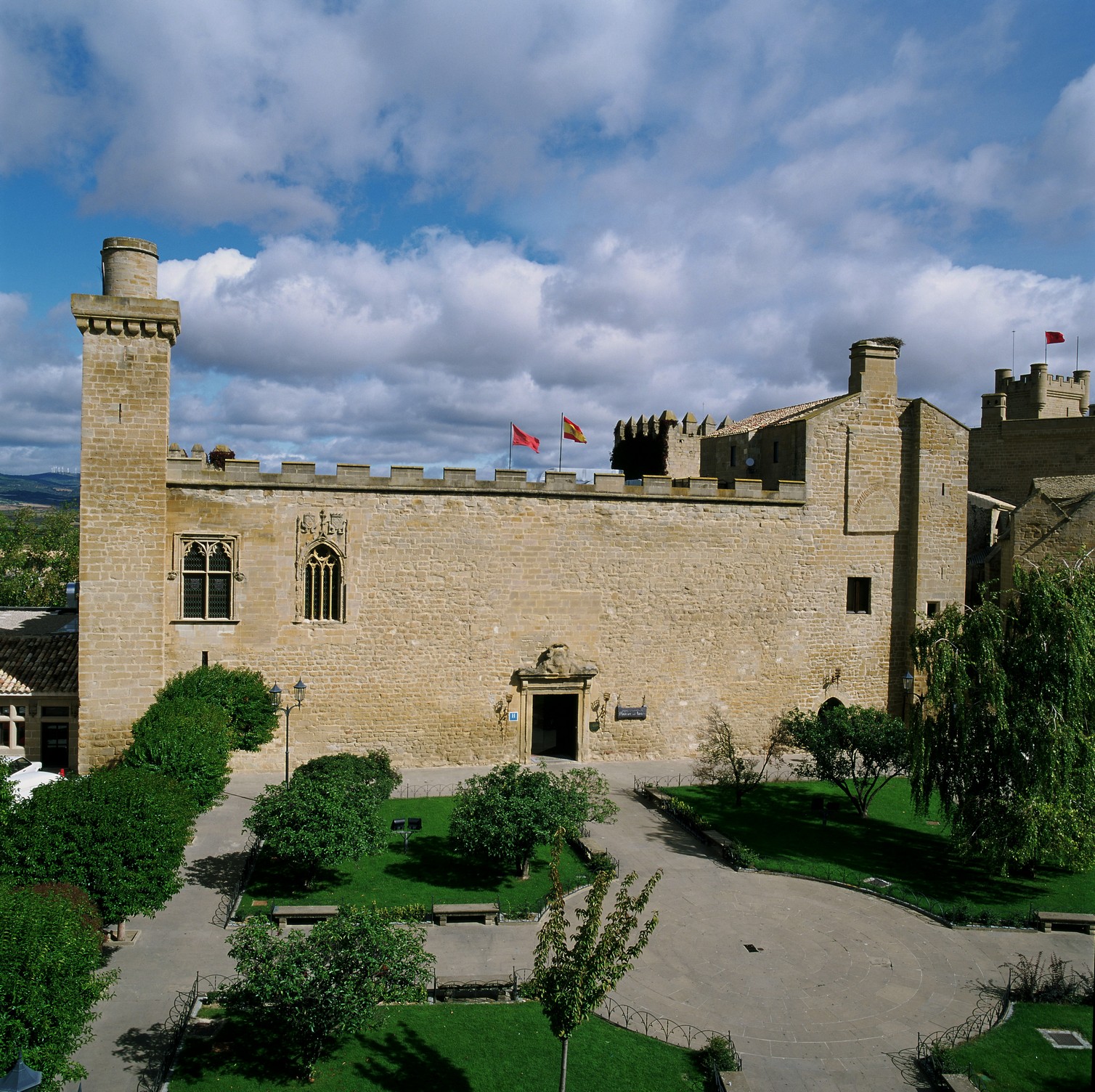 Parador Olite
Start off with a visit to two local wineries and their vineyards; both are owned by the Belasco family, which has over 200 years' experience in wine production. Your first stop is at Bodega Marco Real, one of the region's most cutting-edge wineries, with 250 hectares of rolling vineyards, a reserve of 3,500 French and American oak barrels, and a cellar with over one million bottles.
Continue on with a visit to Bodega Señorío de Andión, which has more than 60 hectares of vineyards and features advanced technology. Your tour includes a tasting of two wines and a visit to the Aroma Room, where you can experience the essences of 46 arranged and identified aromas that will put your senses to the test! Paradores guests will receive a special gift from the winery, as well as an exclusive 20% discount on all their purchases at the winery shop.
Romantic dinner for two
Later, head back to the Parador for a delectable dinner for two. Select your favourite dishes from the Parador's set menu and these will be paired with a limited edition, Bodega Marco Real Syrah wine, carefully selected by the winery especially for this occasion. This wine was chosen as the Best Tinto Roble (Barrel Fermented Red) at the 22nd Navarre D.O. Wine Quality Competition.
Enjoy an evening in a standard double room in this magnificent hotel, located within the medieval palace-castle that was once home to the royal court. Views of soaring turrets and rooms with charming, canopied beds make your blueblood experience complete. In the morning, enjoy a hearty Paradores breakfast before setting off to further explore the region.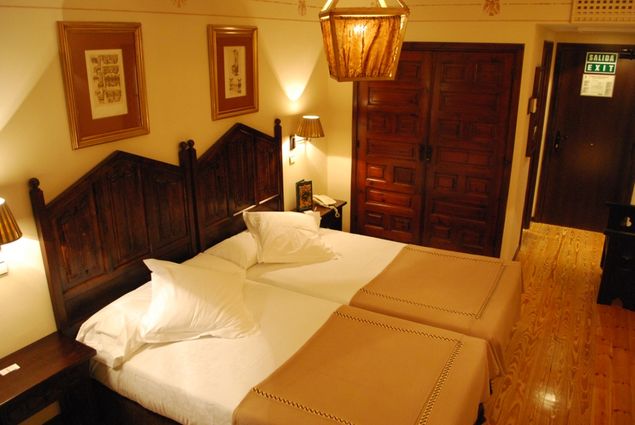 The standard room at Parador Olite
Ready to get to know Navarre's wine? Contact Parador Olite today!