Traversing the Portuguese Way of Saint James
The Way of Saint James pilgrimage routes draw thousands from around the globe to Galicia each year, traversing different paths leading to the shrine of Saint James in Santiago de Compostela. One of the most popular routes is the Portuguese Way, which provides pilgrims with a 610 kilometre track from Lisbon to Santiago.
Discover two of Paradores' luxury and historic hotels' finest locations during your holiday in Spain by taking on the Portuguese Way, leading through the charming city of Tui and stunning Pontevedra, en route to Santiago.
Welcoming Tui
Just over the Miño River, Tui is a great spot to rest if you're undertaking the route from Portugal or if you're setting off to meet the Portuguese Way during its pass through Galicia.
Parador Tui welcomes you to a grand Galician country house in the city's old quarter, near picturesque Santa María Cathedral. Enjoy a refreshing dip in the swimming pool after a long day's walk, and gather energy for the coming days on the Way with a hearty Galician meal in the Parador's Enxebre San Telmo, home to the finest local cuisine.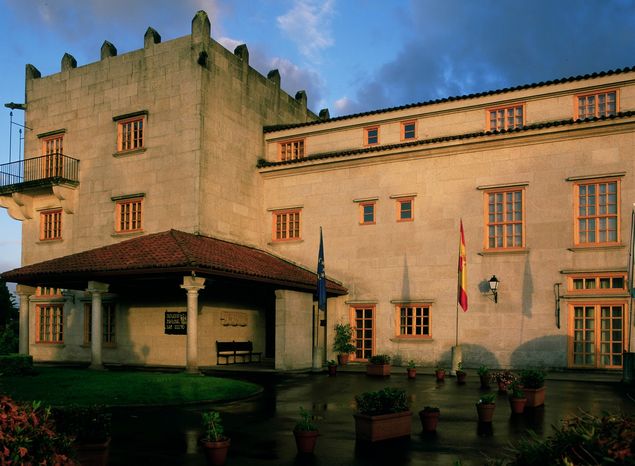 Parador Tui
Treat yourself to caldo gallego (bean stew), pulpo á feira (octopus and potatoes dressed with olive oil and paprika), pork loin empanada (savoury pie) and enjoy a meal you won't soon forget!
Classic Pontevedra
After passing O Porriño and Redondola, some 45 kilometres north of Tui, you'll see Pontevedra, one of Galicia's cultural gemstones.
Halfway between Tui and Santiago, it's a perfect place to rest and check into Parador Pontevedra, the stately former residence of the counts of Maceda. This palatial building is located in the heart of the city centre, near the Basilica of Santa María la Mayor, a Gothic wonder, and the expansive Pontevedra Museum, with a collection that spans five buildings.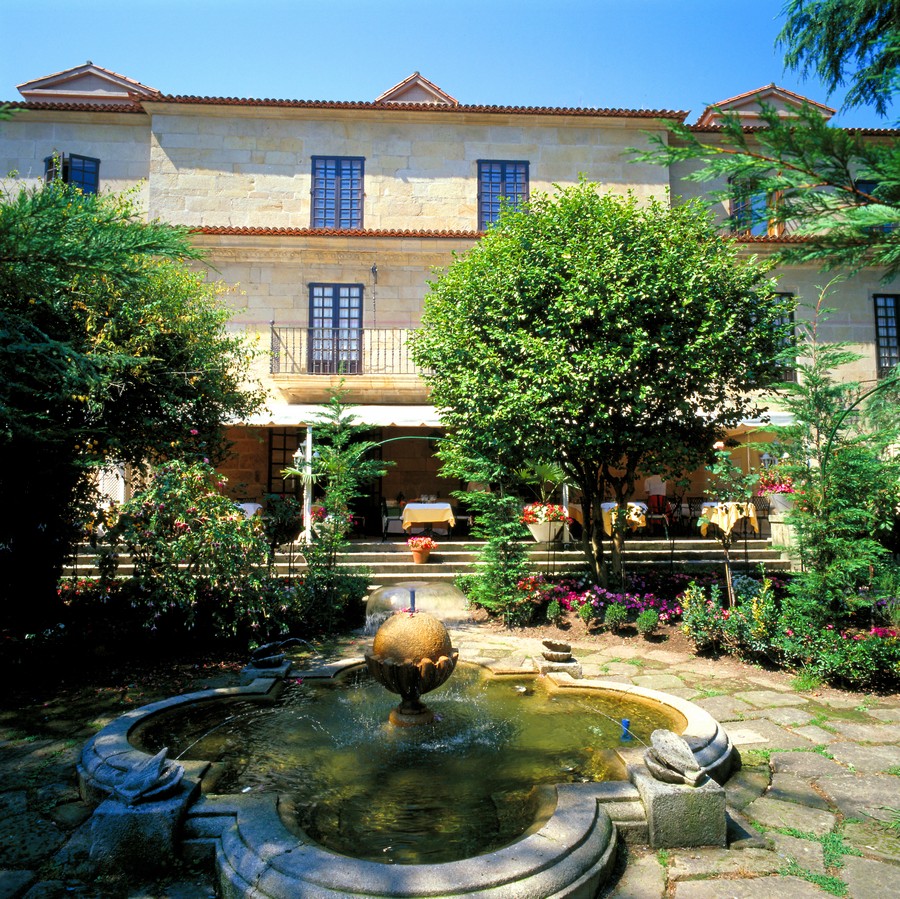 Parador Pontevedra
The visit also provides another opportunity to enjoy delicious local cuisine at the Parador's Enxebre Casa do Barón, with grilled or baked scallops, cod on toast with caramelised onion, caldeirada de pescado (fish stew), and a splendid dessert sampler on the menu. If you pass by during the first weekend in September you'll also enjoy elaborate lunches and dinners as part of the city's Franca Festival, when all of Pontevedra becomes a medieval city for a few days.
Eager to discover these great locations on your journey on the Portuguese Way? Contact Paradores Tui and Pontevedra today!