Relive the Spanish War for Independence in Bailén
The battle was bloody and lasted for days, but when the smoke cleared over the Andalusian plain, it was clear that Napoleon Bonaparte's supposedly unbeatable troops were retreating, defeated by the scrappy Spanish army. Such was the scene in 1808 in the area surrounding the tiny Spanish village of Bailén, and today this turning point in Spain's War of Independence continues to be commemorated in an annual historical re-enactment.
Visitors interested in this important moment in Spanish history should consider staying at nearby luxury hotel Parador Jaén, located in an 18th century Arabic fortress that bore witness to the French invasion of Spain.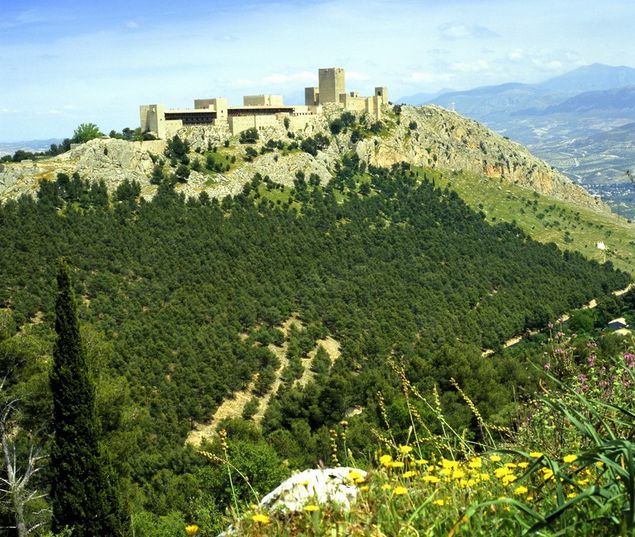 Parador Jaén
Victory for Spain
The Battle of Bailén took place in the midst of widespread instability within Spain at the turn of the 19th century, shortly after Napoleon Bonaparte overthrew the Spanish monarchy and sent his troops to occupy the country. Faced with uprisings across the newly conquered nation, the French emperor attempted to put down the violence by sending his army in a march towards the south of the country.
While initially successful, the French troops were routed by the vastly outnumbered Spanish army and, after a brutal defeat on the field, forced to surrender. Bailén would serve as the battle cry for people across Spain as they took up arms to expel the occupying armies, a goal which would finally be accomplished in 1814. Likewise, the Empire's opponents across Europe were inspired to work together after learning of the unprecedented defeat of Bonaparte's battalions in Spain.
Over 200 years later, local citizens - many of whom are descendants of veterans of the Battle of Bailén - participate in the annual re-enactment of the event each autumn, faithfully recreating battlefield manoeuvres and inspiring contemporary generations with the victories of the past.
Parador Jaén
After the mock battle, you can toast the victory of Bailén with a glass of regional wine at Parador Jaén. The hotel sits atop the Cerro de Santa Catalina, providing breathtaking views of the Andalusian countryside, as well as direct access to the city's Renaissance cathedral and 11th century Arab baths.
In between excursions, soak up the sun at the Parador's refreshing swimming pool and enjoy the region's Spanish cuisine, ranging from the classic ajo blanco, which is a chilled almond and garlic soup, to the rich ensalada de perdiz, which is a partridge salad.