Costa del Sol Bliss at Paradores Málaga Gibralfaro and Málaga Golf
Soft Mediterranean breezes, spectacular golf courses, priceless art and delicious regional food. Sounds like the perfect holiday in Spain? Head to the Costa del Sol and make the most of it!
Built atop a mountain and just opposite the city's famous Citadel, Parador Málaga Gibralfaro offers unbeatable views of the bay and easy access to the nearby Picasso Museum; meanwhile, Parador Málaga Golf is right on the water, with direct access to a white-sand beach and, as its name implies, a world-class, 18-hole golf course. Whatever your preference, Paradores' luxury and historic hotels offer the perfect accommodation to suit your getaway needs.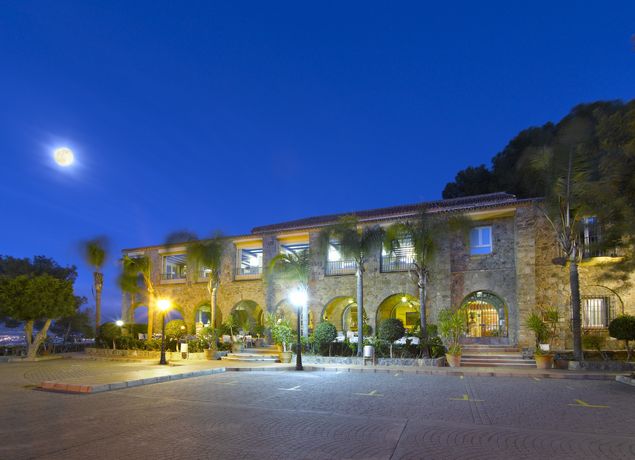 Parador Málaga Gibralfaro
Fine culture and cuisine in the heart of Andalusia
Parador Málaga Gibralfaro offers its guests the perfect base from which to explore this magical Andalusian city. A quick stroll takes you into the Old Quarter, where you'll be able to take in sights like the beautiful Roman Theatre and the imposing Encarnación Cathedral, which features an eclectic mix of Gothic, Renaissance and Baroque architecture.
Nearby, the Museo Picasso Málaga houses key works by the cubist master, the Andalusian city's most famous native son. Located within the ancient Palace of the Counts of Buenavista, the collection includes works spanning the entirety of Pablo Picasso's multifaceted career.
Escape the Mediterranean heat with a dip in the Parador's rooftop pool. Later, visit the restaurant for an evening meal of traditional Andalusian delicacies, including classic Málaga-style fried fish.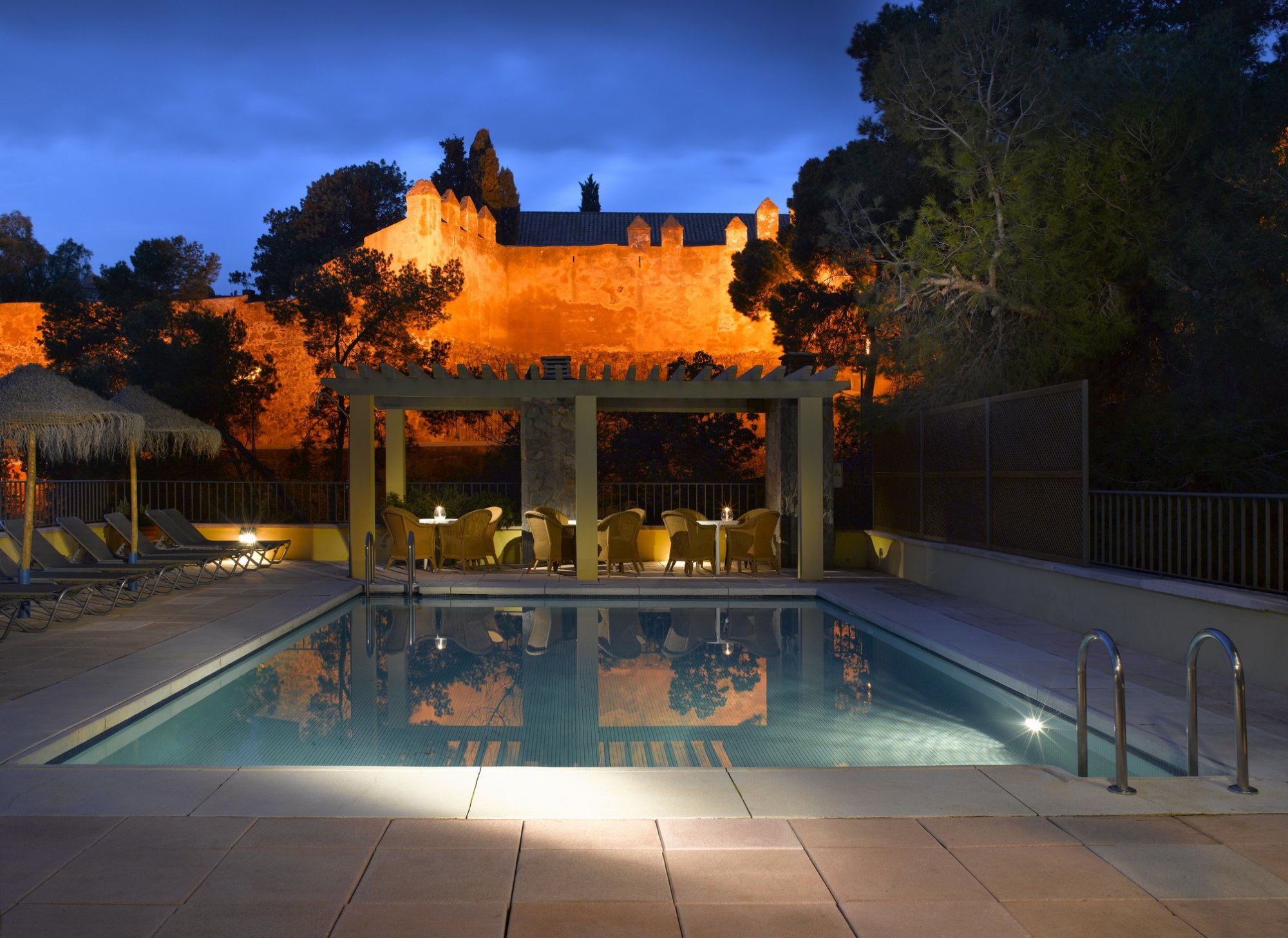 The rooftop pool at Parador Málaga Gibralfaro
Hit the green at Parador Málaga Golf
Another option is to drop in at Parador Málaga Golf, an oasis right on the water. With direct access to a soft, white sand beach, an 18-hole golf course, tennis courts, a swimming pool and much more, you'll find a wide variety of diversions at your disposal.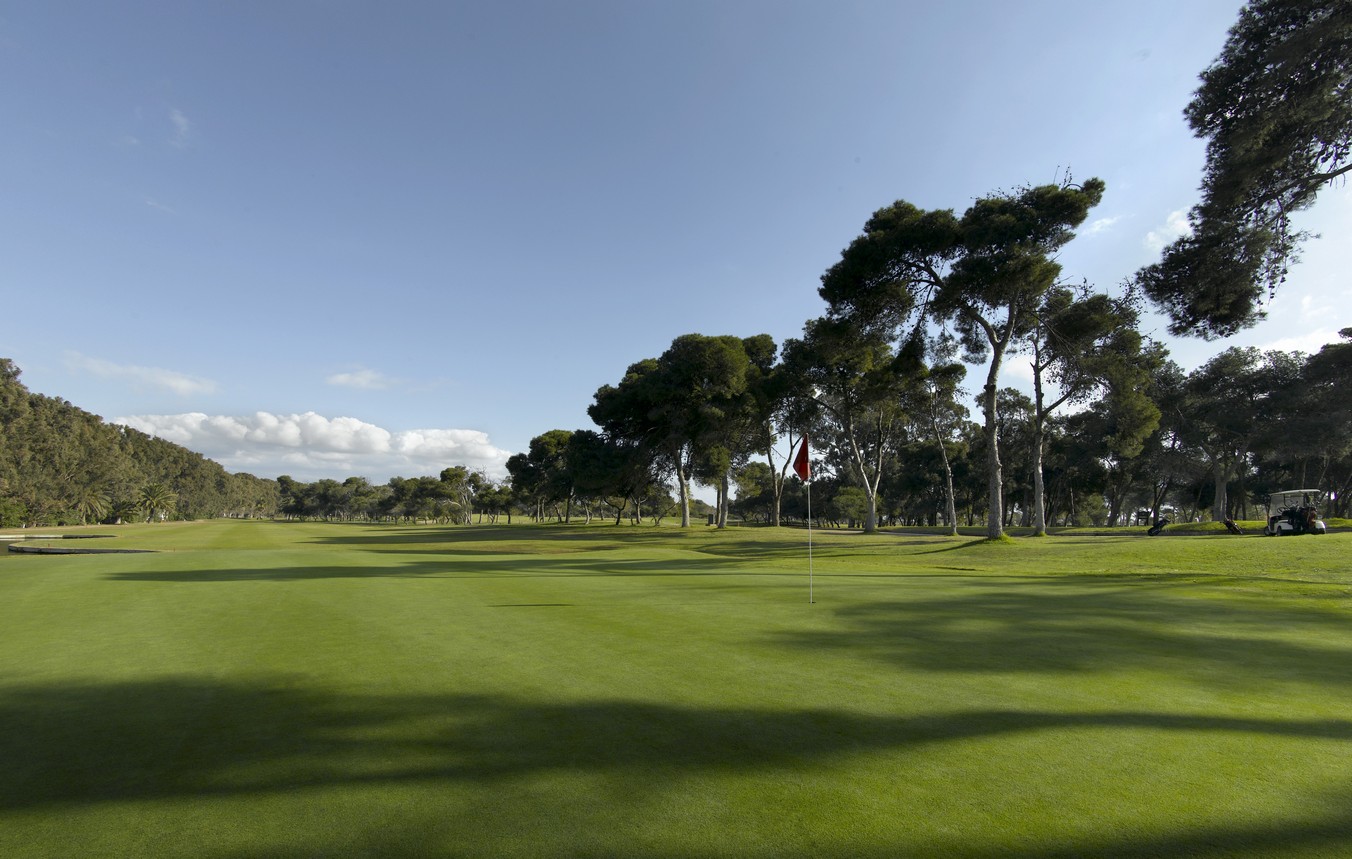 A green at Parador Málaga Golf
Explore nearby beach towns like Torremolinos, Mijas, Puerto Banus and Marbella, or wander into Málaga itself, just 10 kilometers away. Whatever your choice, don't forget to circle back to dine at the Parador's restaurant: gazpachuelo malagueño (fish and potato soup) and borrachuelos (local pastries) are just some of the treats that await you!
Tempted by the delicious food and great mix of culture, sport and sun? Contact Paradores Málaga Gibralfaro and Málaga Golf today!