A Three-Day Respite at Parador Guadalupe
A trip to Guadalupe is a trip to one of Spain's most beloved holy sites, an architectural masterpiece in the heart of the beautiful countryside in Extremadura. Save three days of your holiday in Spain to explore this amazing site and enjoy its cultural offerings, exceptional food and natural enticements.
Located a mere three hours from Madrid, Guadalupe is home to one of Paradores' luxury and historic hotels' most spectacular locales, Parador Guadalupe, located within the Palace of the Marqués de la Romana. Take in the area's delights from your home away from home in this 15th century wonder.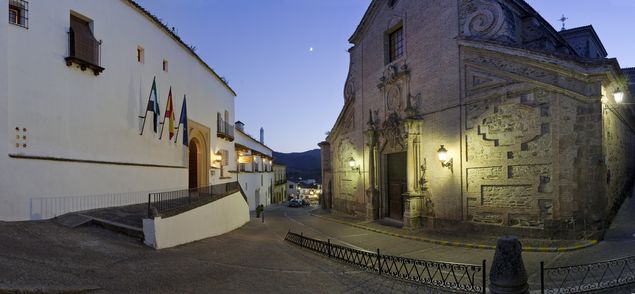 The entrance to Parador Guadalupe
Meditative grace
Start your visit with a tour of Guadalupe's most well-known monument, the famous Basilica-Sanctuary of Our Lady of Guadalupe. Built in the 14th century, this UNESCO World Heritage Site is a Gothic-Mudéjar masterpiece with elegant cloisters and lofty towers that is home to works by masters like Michelangelo, El Greco and Francisco de Zurbarán.
Afterwards, take a stroll through some of the town's most charming sites, like Santa María Plaza and the 15th century hospital. If you're up for the walk, travel out to the Humilladero Hermitage, a shrine located in the hills on the outskirts of the city which provides exceptional views and historical anecdotes. This beautiful Gothic edifice is where legendary Spanish author Miguel de Cervantes offered the chains in which he was kept while enslaved in Algeria to the Virgin of Guadalupe.
Head back to the Parador for a robust dinner of bacalao monacal (cod with potatoes), migas (fried breadcrumbs), or pollo a lo Padre Pedro (chicken with tomatoes, peppers and onion). Enjoy the views of the garden while you dine.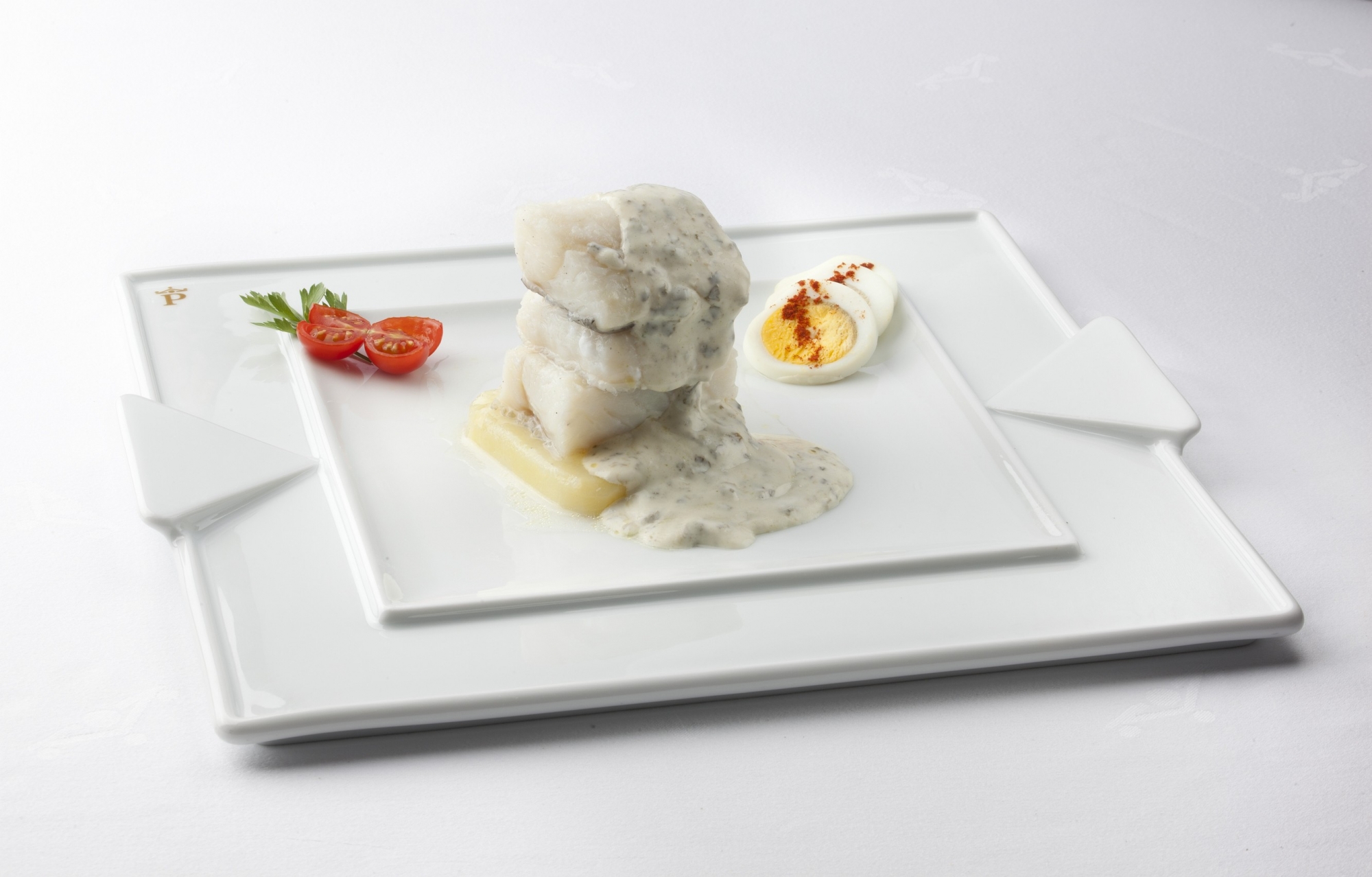 Bacalao monacal at Parador Guadalupe
A rustic escape
Spend day two discovering Guadalupe's charms as a bird watching destination. Each winter, hundreds of species travel down to spend the year's coldest months in Guadalupe's temperate climate. Along with them, thousands of bird watching aficionados visit the area between November and February, taking in this magnificent natural spectacle.
On your third day, wrap things up with a visit through Villuercas Ibores Jara Geopark, home to all sorts of natural wonders, including the Castañar de Ibor Cave, a jaw-dropping location filled with awe inspiring stalactites and other such formations. If you're eager to do some hiking, check out the Ibor-Guadalupe anticline or the Pedroso pass.
Ready to discover Guadalupe's peaceful beauty? Contact the Parador today!