5 Paradores for the perfect event
Paradores chain is well-known for being a luxury hotels chain held in historic buildings in emblematic Spanish spots. Moreover, Paradores has a long experience in organizing events, more than 85 years doing it. You can choose in between 94 Paradores all over Spain, but we have now selected 5 of them. An event is about arranging a good plan, a good location, decoration and high quality services, and that's what Paradores wants to provide you.
Let's start with one of our famous buildings, the Parador de Sigüenza, held in an old castle dated in 1123. It is located in a historic village just 1 hour and a half far from the capital city of Madrid. Your event will be held at some lordly halls of stone where legends and History flows around. It is perfect if you bet for a professional and high quality event or meeting where you expect efficiency. A total of 81 bedrooms and 5 spacious living rooms where to prepare the best event ever, and all the organization team will be glad to help you out. What do you think?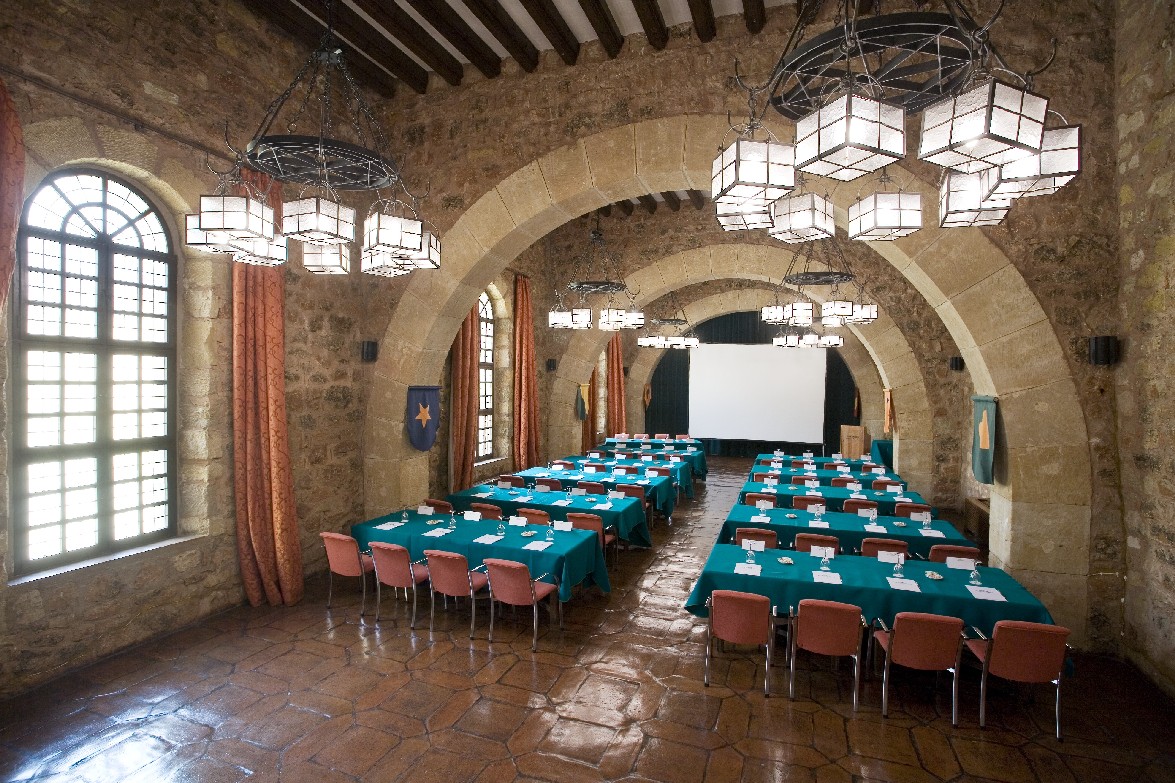 Parador de Sigüenza
You can also choose our Parador de La Granja for your event. It is one of our Top25 Paradores for events. It used to be a Royal residence and so it counts with lots of different halls for you to choose and adapt to the event and meeting you want. As for the gastronomic offer: you can choose between local, regional or even international cuisine for your experience there. It has gardens, terraces, restaurants and a whole events team to let you the chance to create the best event you ever thought of.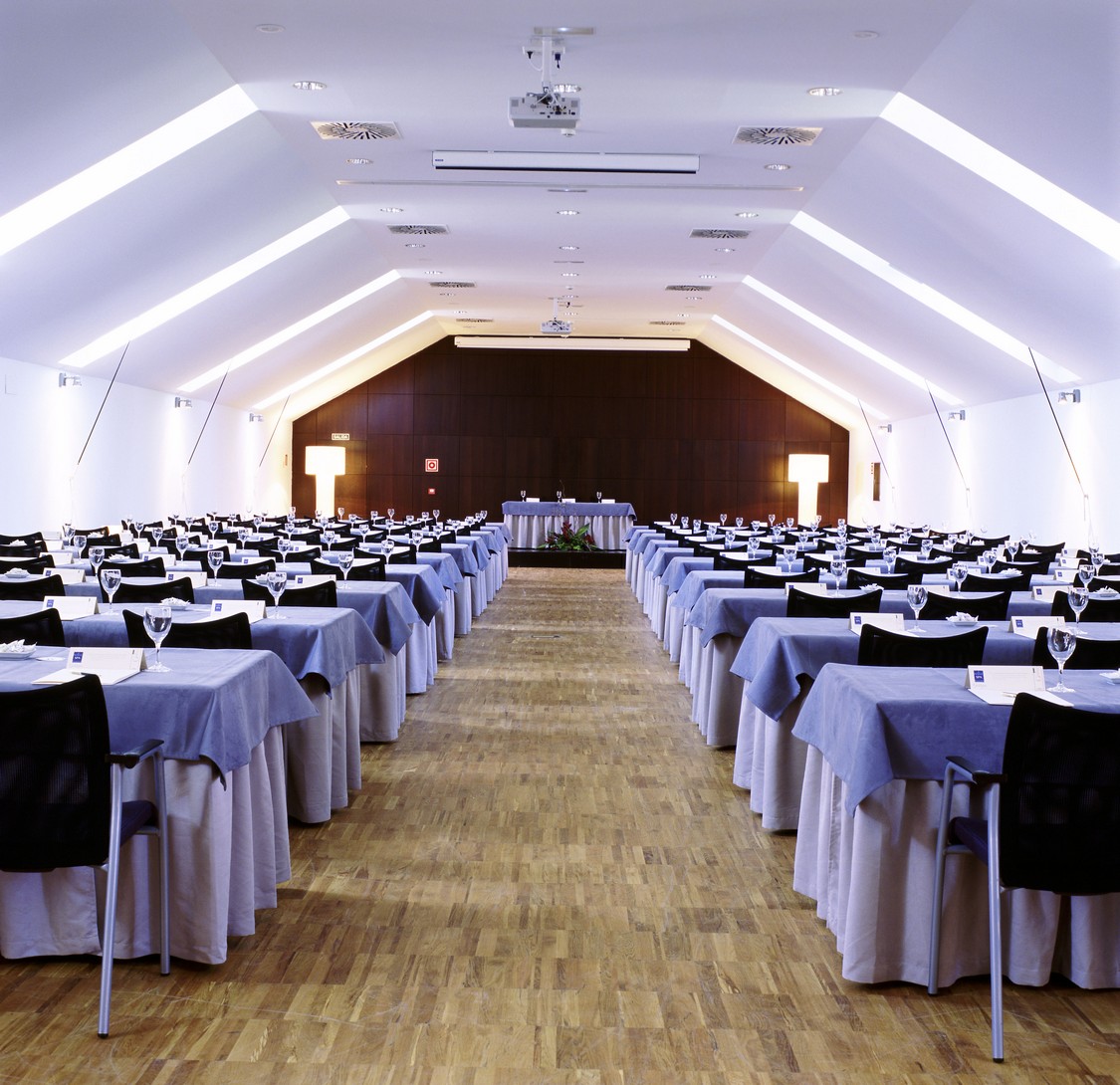 Parador de La Granja
Parador de Alcalá de Henares
Tradition and vanguards for your event at the Parador de Alcalá de Henares, just 40 kilometres away from the centre of Madrid. Comfort and great installations will create the perfect atmosphere. It has a conventions centre as well as a total of 12 rooms for you to organize your event. The attention to customers is based on the best personal and dedicated service so as to arrange everything in the best possible way.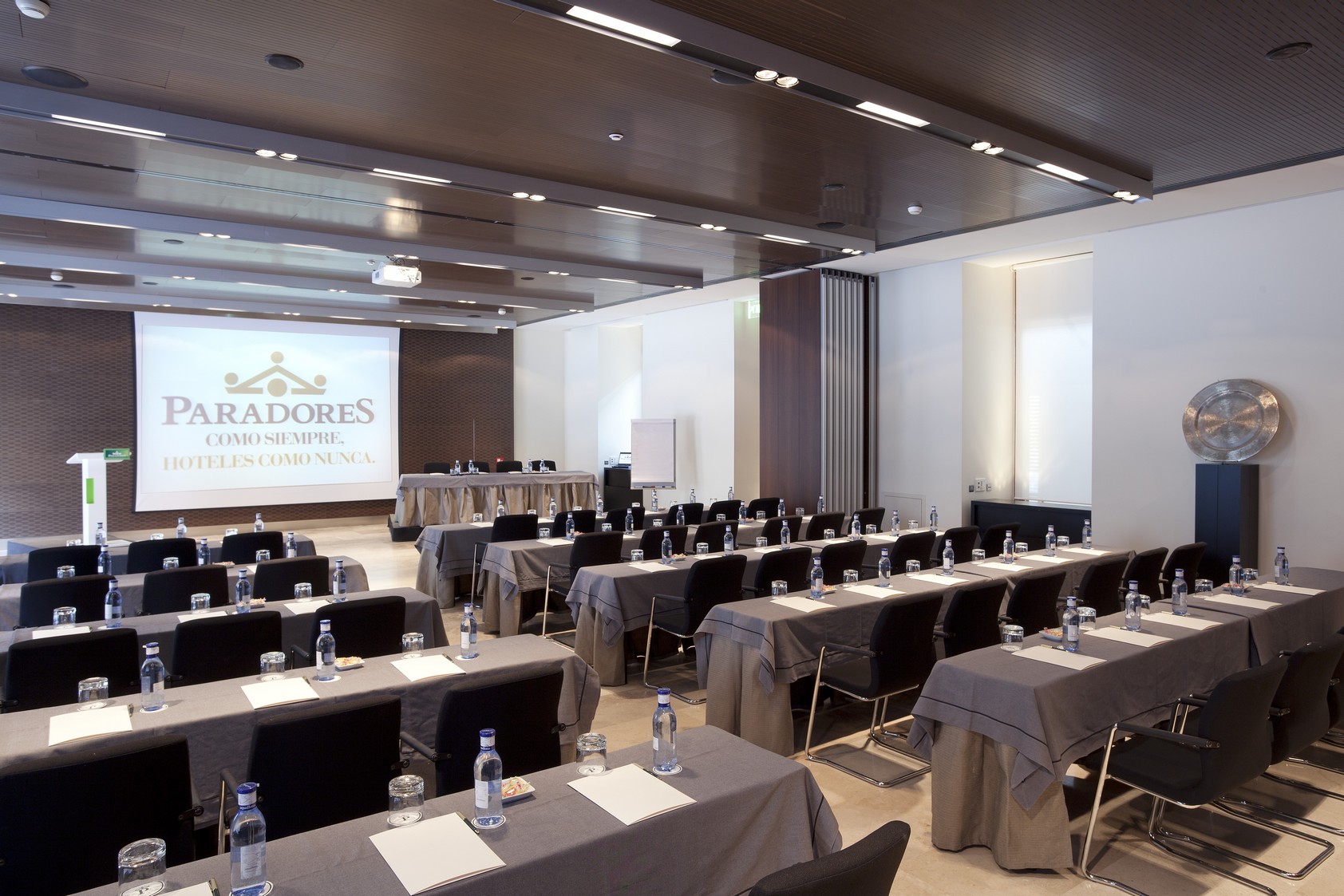 Parador de Alcalá de Henares
What about a modern space for your fancy event? For that we suggest you the Parador de Cádiz: a renewed place where light invades the rooms and the sea can be seen through the windows. The modern and contemporary décor gives you a feeling of space and quality. There are around 1000 m2 of space for you to organize any celebration you want. The gastronomic offer is also an additive: traditional Andalusian cuisine with a fancy touch. This Parador is just some metres away from the city centre of the beautiful Cádiz and it has the most modern audiovisual gadgets for your event to be an authentic success.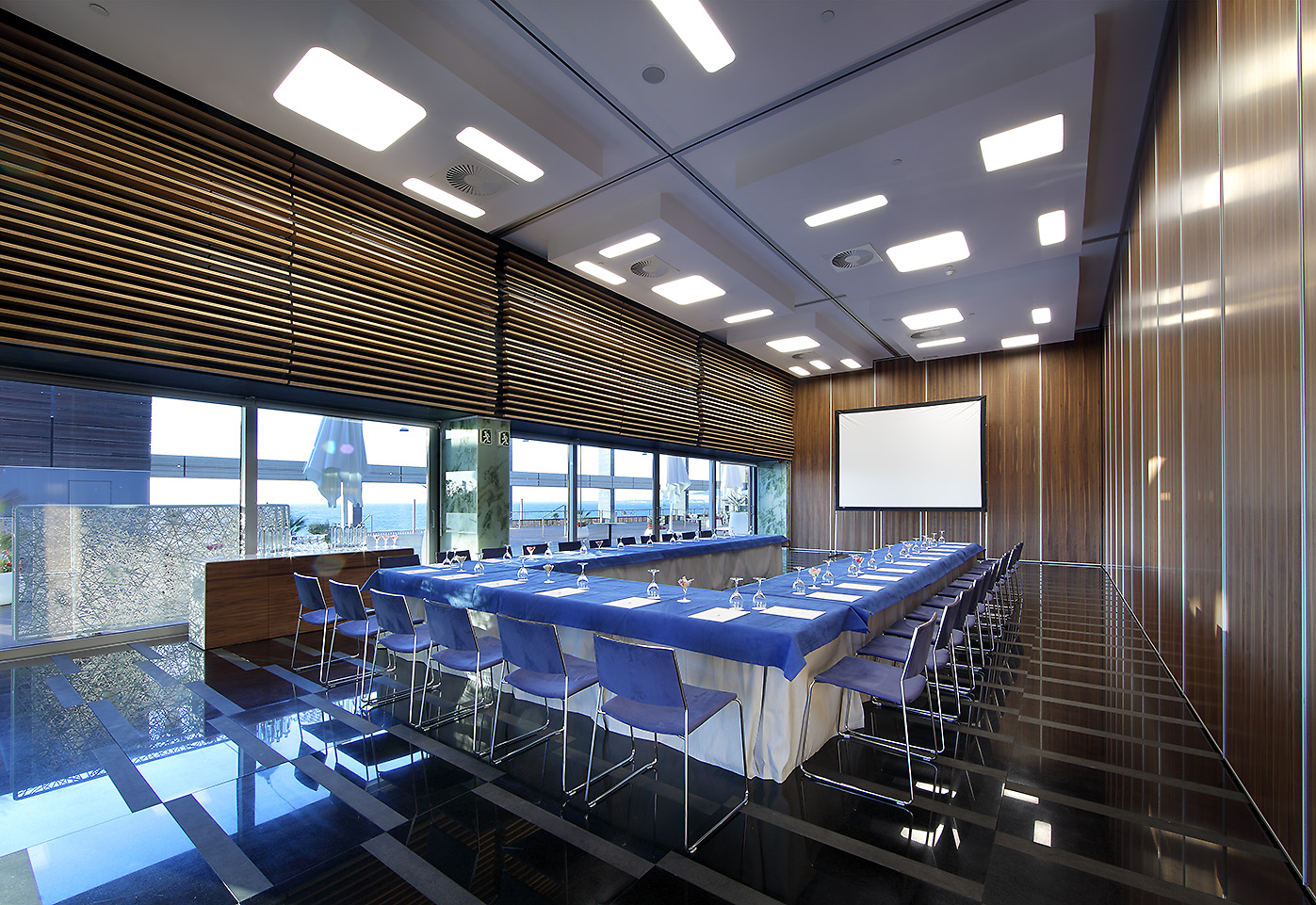 Parador de Cádiz
Have you ever thought of organizing an event in an island? If you haven't, now you can start to consider it. The Parador de la Palma is located in a beautiful spot of the island of La Palma with views to the Atlantic Ocean and just some kilometres away from the beach. You can arrange your event either in the inside, the extra pavilion adapted for events next to the Parador, or in the outside, where there's a garden of 44.000m to be enjoyed. None of your guests will forget it.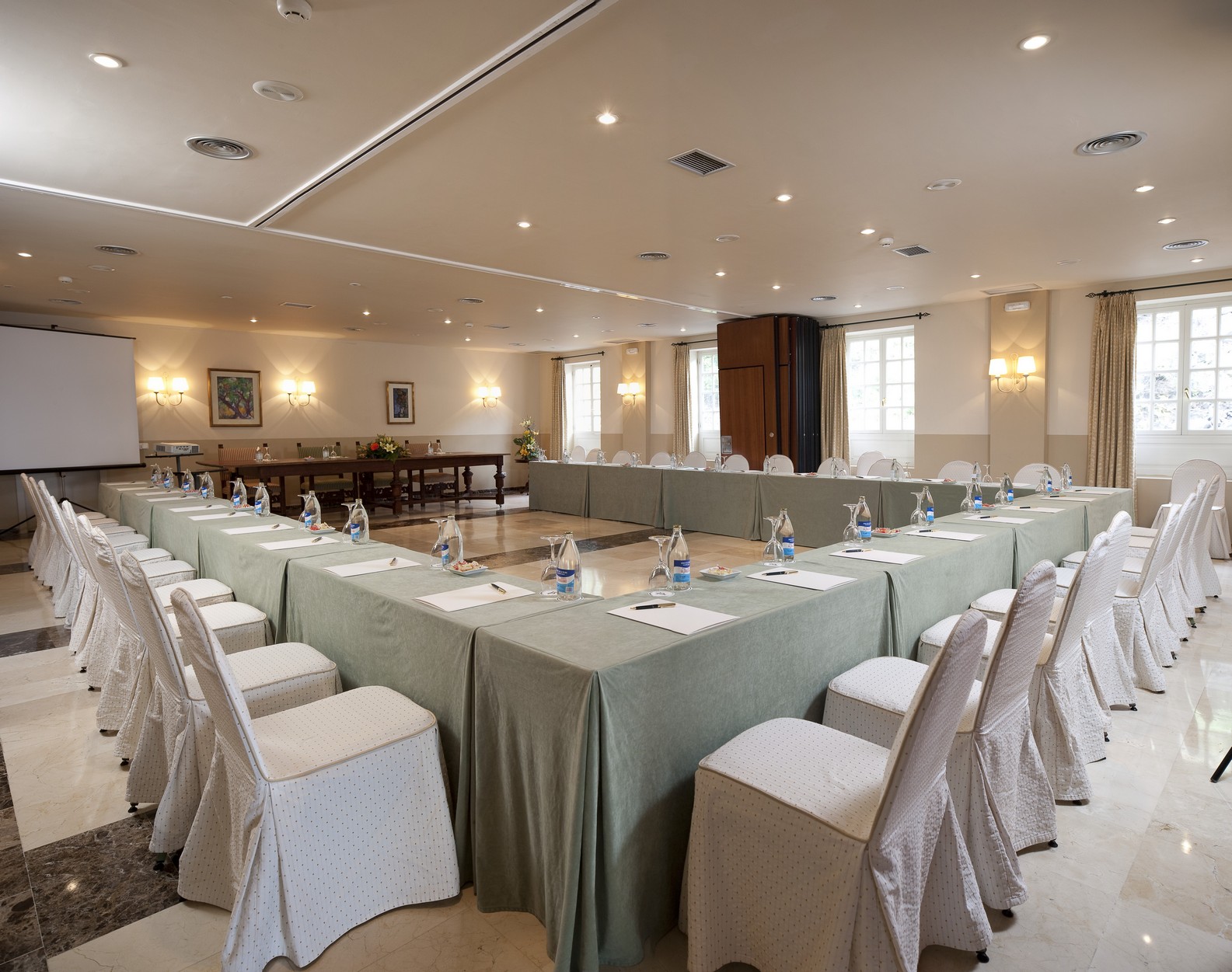 Parador de La Palma
Which one would you choose? Remember there are so many option in between to choose your idyllic location for you event. Don't you think choosing Paradores is choosing the best option?