Located on Africa's northern coast, and just on the other side of the Straits of Gibraltar, Ceuta is an ideal spot at which to enjoy an exotic holiday in Spain. An eclectic mix of Moroccan and Andalusian traditions come together in this charming city, blessed by the temperate weather afforded by its placement between the Atlantic Ocean and the Mediterranean Sea.
Paradores' luxury and historic hotels invites you to explore this charming spot, easily reached from Algeciras, where numerous ferries and an exclusive helicopter service await to whisk you away on your Ceutí escape.
Discover the autonomous city
Part of Spain since 1668, the autonomous city of Ceuta is located on the northern coast of Africa and is an eclectic port city composed of Christians, Muslims, and small Jewish and Hindu minorities. Parador Ceuta is your home away from home here, right in the heart of the Old Quarter. It's location on the Royal Walls, Ceuta's ancient fortifications, is ideal for strolling the winding streets and viewing the grand, saltwater moat that surrounds the area and is deep enough to be navigated by small boats.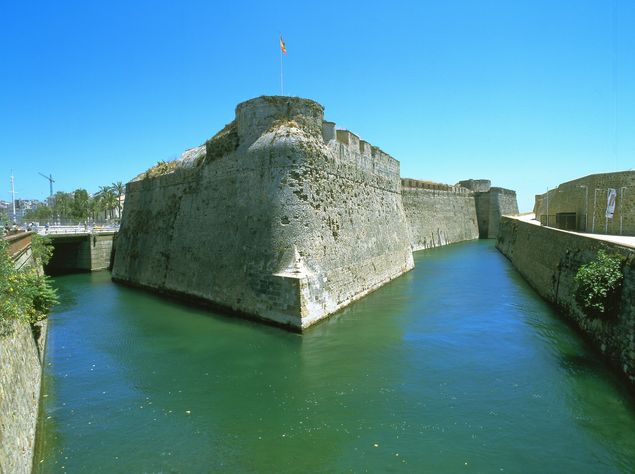 The Royal Walls protecting Parador Ceuta
Visit the city's cathedral or drop in on the Church of Santa María de África, home to the venerated image of the Virgin of Africa, donated by the 15th century Portuguese king, Henry the Navigator.
Exotic breezes
Later, take in the North African flare with a visit to the Arab Baths, or do some sunbathing at any one of Ceuta's great beaches: la Ribera, Chorrilo, Sarchal or San Amaro. If it's an especially hot day take a break from the sun with a dip in the Parador's pool and relax as the ocean breeze sways the palm trees that fill the hotel's garden.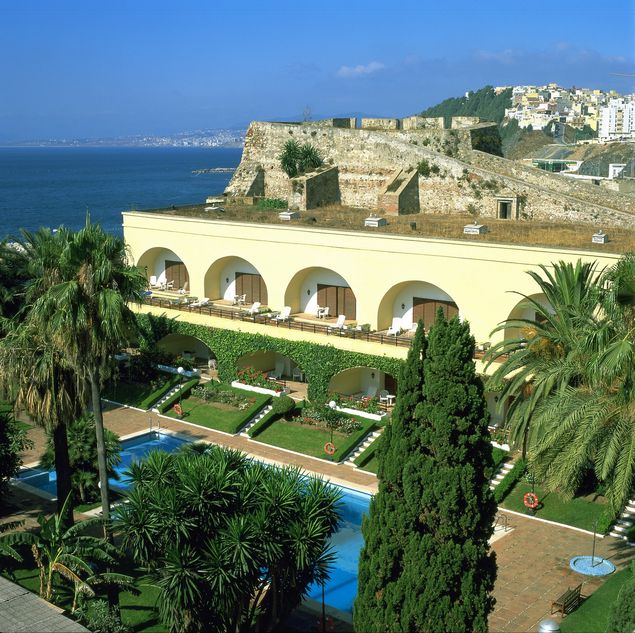 Parador Ceuta inside the Royal Walls
After a day touring the city, head to the Parador's restaurant to sample the very finest North African cuisine. Start off with some classic tapas and later move on to a main course featuring any of the wide variety of different Mediterranean seafood such as swordfish a la Rigamonti (a tomato caper sauce). Finish the meal with trenzas de Agustina, a pastry with refreshing bits of lemon, orange and mandarin baked into floury dough.
Tempted to experience the North African mystique? Contact Parador Ceuta today!