Red Wine: Rioja or Ribera del Duero?
Spain is a country known the world over for its tinto or red wine, but far fewer people know the key distinctions between Rioja and Ribera del Duero, this land's most iconic red wine denominations. Do you yearn for the rich, blended flavours of Rioja, or the more full-bodied, fruit-driven taste of Ribera wines?
Whichever your fancy, Paradores' luxury and historic hotels have exceptional accommodation from which to sample the very best of these two denominations. Visit Paradores Santo Domingo de la Calzada -in the heart of the Rioja region- and Soria -capital of the Ribera del Duero- to put viticulture at the centre of your holiday in Spain.
A historic wine region
The Rioja wine region stretches from lower Navarre and the Basque province of Álava to the eponymous Autonomous Community of La Rioja. This rich, clay plateau is one of Spain's oldest wine producing regions, with harvests documented as far back as 873. Riojas are made with a blend of various grape varieties (often Tempranillo and Garnacha) and aged in oak casks for extended periods, with the most traditional cellars insisting on ageing their wines for at least 15 to 20 years prior to their release.
One great way to sample Rioja wines is by visiting Parador Santo Domingo de la Calzada, located in a former 17th century hospital on the Way of Saint James' route through La Rioja. Situated on the banks of the Oja River, the hotel is near the Ontañón Museum-Cellar and other wineries.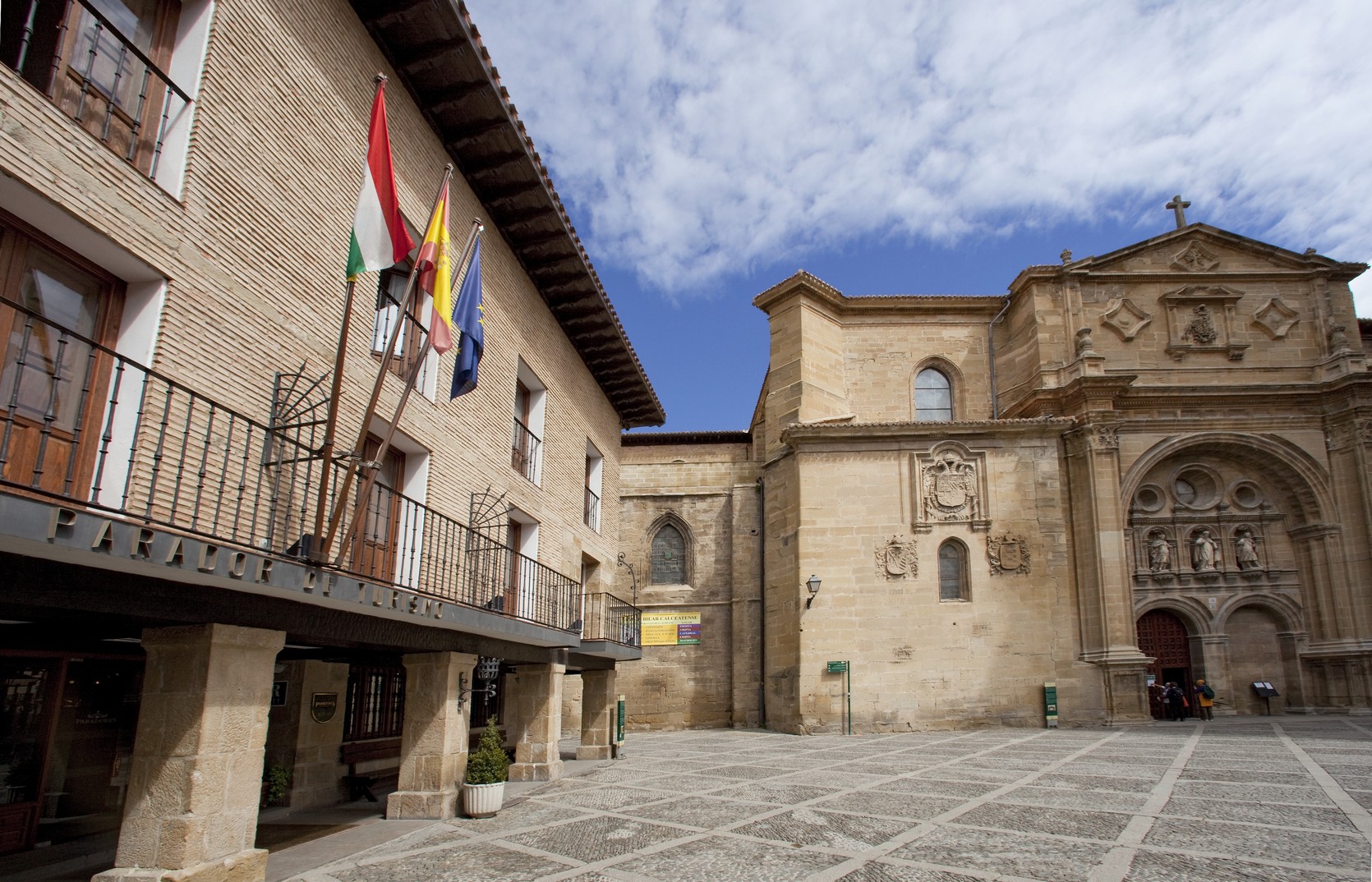 Parador Santo Domingo de la Calzada
Fruity Riberas
Further south, Parador Soria is the perfect spot from which to explore the full-bodied taste of Ribera del Duero wines. Overlooking the same Douro River that gives this wine region its name, the Parador is near Atauta, home to some of the area's most respected wineries.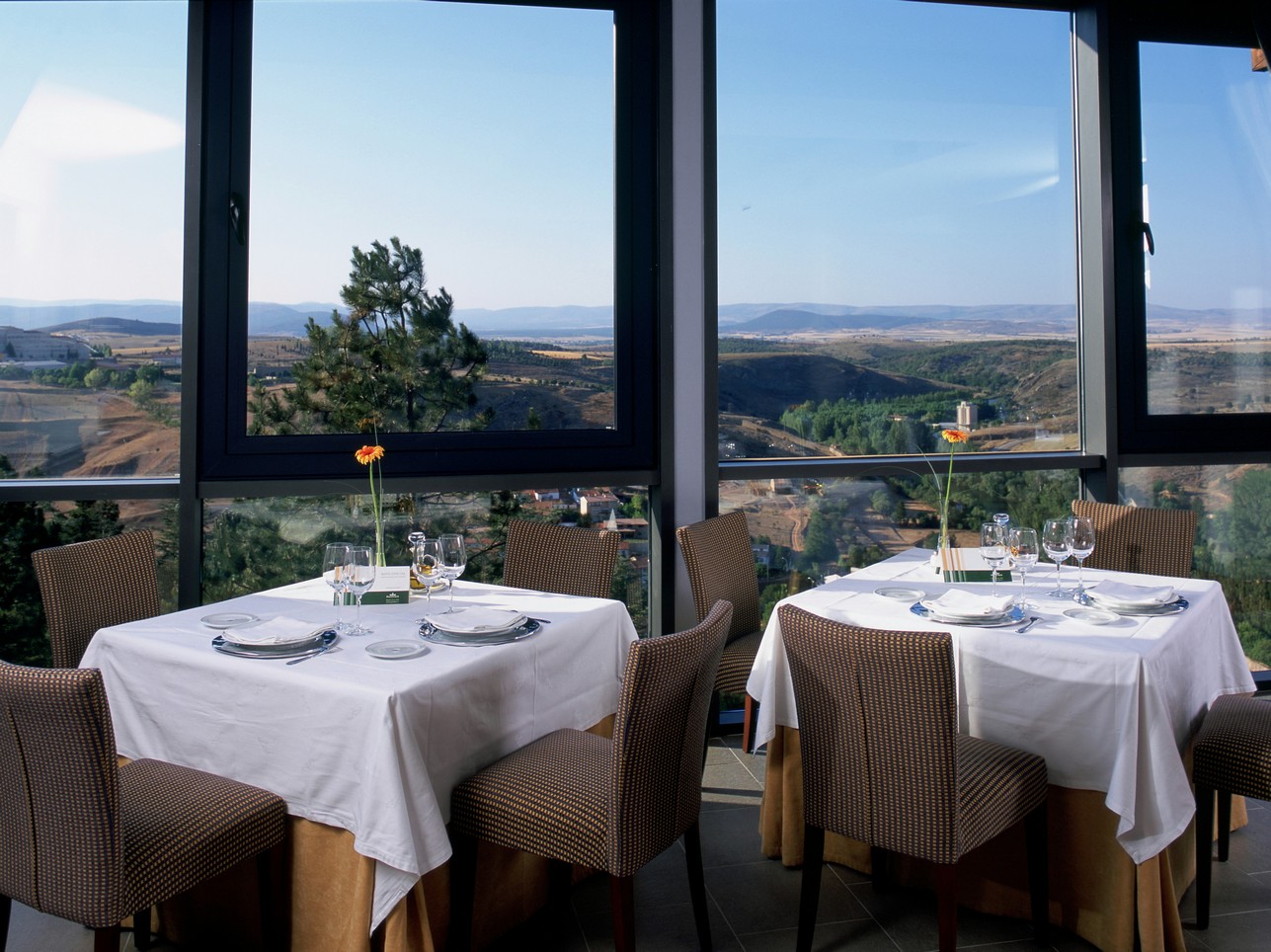 Parador Soria
Here you'll be able to savour wine shaped by the region's moderate rainfall and extreme climate of long hot summers and icy winters. Ribera tintos are all about Tempranillo grapes, with aromas that hint at strawberries, cherries, and even tobacco leaves. Full-bodied and fruity, they are a favourite throughout Spain.
Eager to get to know these wines and settle upon your own preferred tinto? Contact Paradores Santo Domingo de la Calazada and Soria today!